Sweet and Sour Crock Pot Ribs Recipe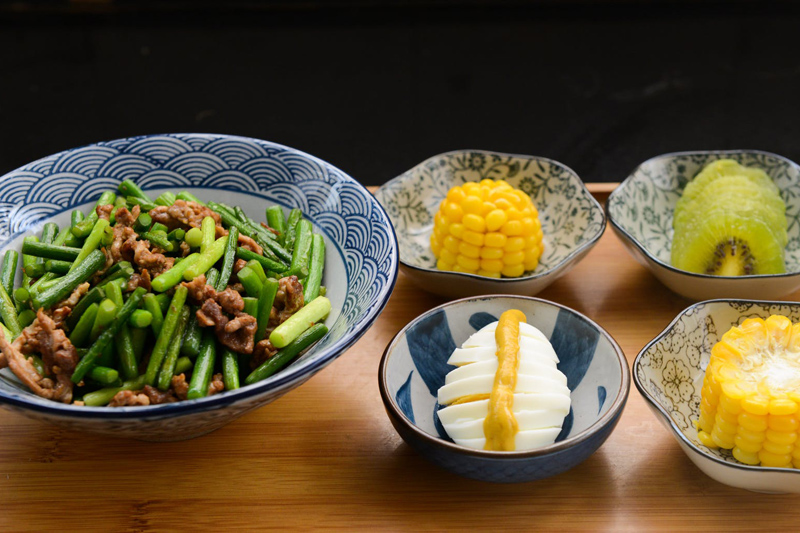 Sweet and sour crock pot ribs make a delicious and warm meal anytime of the year. These amazing ribs are great when prepared the night before. Simply do all the prep work the night before, place everything in your crock pot, and place the pot in the refrigerator. Then in the morning remove it, put it in the slow cooker, set it on low, and let it cook all day. Enjoy!
Rack of spare ribs (about 3 lbs)
1 tsp salt
¼ tsp pepper
2 tbsp peanut oil
1 red bell pepper
1 green bell pepper
½ yellow onion
20oz can pineapple tidbits
15oz can tomato sauce
½ cup light brown sugar
¼ cup ketchup
¼ cup apple cider vinegar
¼ tsp ground ginger
1 tsp pre chopped garlic
1 tbsp worcestershire sauce
Remove as much excess fat from the ribs as possible. Then cut the ribs into pieces with two rib bones in each piece. Sprinkle both sides of each piece with the salt and pepper.


Heat a wok on high, then add the peanut oil and let it get hot.


Once the oil is hot add half of the ribs and cook them until they are brown on both sides, about 5 minutes on each side. These need to be cooked in batches so that the wok does not get overcrowded. Depending on the size of your wok, you may need to brown the ribs in three batches instead of two. When they are done, remove them with a slotted spoon, place them on a plate lined with paper towels and set them aside.


Cut the stem out of the tops of both of the bell peppers and cut each of them in half. Then remove all of the seeds and inner white meat. Rinse them under cold running water and dry them with paper towels. Cut the pepper halves into small pieces about ¼ to ½ inch squares and set them aside.


Cut the onion into small pieces, about ½ long and ¼ inch thick and set them aside.


Open and drain the pineapple tidbits.


Place the ribs in the slow cooker and add the peppers, onions, and pineapple tidbits.


In a large bowl mix together the tomato sauce, brown sugar, ketchup, apple cider vinegar, ground ginger, chopped garlic and worcestershire sauce. Stir until everything is thoroughly mixed together.


Then pour the sauce over the ribs and vegetables in the crock pot, cover it and cook it on low for 8 hours.


Once it's done, serve the ribs over white steamed rice with a side of steamed broccoli. Makes about 4 servings.


Related Articles
Editor's Picks Articles
Top Ten Articles
Previous Features
Site Map





Content copyright © 2019 by Lila Voo. All rights reserved.
This content was written by Lila Voo. If you wish to use this content in any manner, you need written permission. Contact Lila Voo for details.