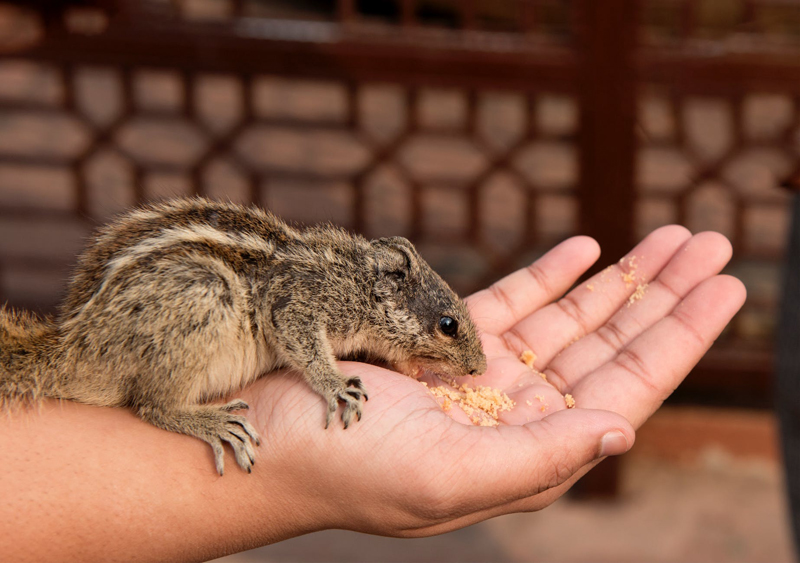 When people consider pet adoption they normally visualize dog adoption or cat adoption, often, unaware of the infinite number of other possibilities of pets that can be adopted - exotic pet adoption. There are many exotic pets that are in need of homes. You may be the perfect parent to an exotic pet chinchilla, so consider chinchilla adoption, ferret adoption, skunk adoption, rabbit adoption, gecko adoption, iguana adoption, guinea pig adoption, rat adoption, parrot adoption, tarantula, and so many other homeless animals. You may be a perfect match.
To determine if an exotic pet may be the ideal pet for you research the exotic animal in which you may be interested. Then consider if your living conditions are suitable for this type of pet. Obviously, if you live in close proximity to a neighbor a loud pet wouldn't be suitable. Also, check federal, state, and local laws to make sure the pet of your choice is permissible. If you have children or children that visit on a frequent basis, this also could be a determining factor.
There are many elderly people that are lonesome and would benefit from a companion pet. Often because of their advanced age an animal shelter may deny the elderly the possibility of adopting a young dog or cat. There are getting to be quite of few programs to bring older people and older pets together, which could be a blessing for both the animal and human.
Many exotic pets have a short lifespan and would also be a great companion pet. There is always a special pet somewhere to share your life. Many exotic pets don't need to be walked. This is something I have to consider especially during the winter months.
I absolutely cannot chance a fall - ever, the snow and ice increases the odds of my falling. If I fell my bones would shatter into a zillion little pieces. My disabilities have to be taken into consideration when I think about adding a new pet.
Perhaps, you have recently lost your husband or wife. Your heart is hurting, hurting so bad that you don't think you will ever see happiness in your future, ever again. There are animals out there, pets that once belong to someone that loved him or her. Perhaps, their owners died in a traffic accident. There are a lot of reasons why pets end up in shelters and rescues. Most pets aren't given up because they were unmanageable. The majority, like you has broken hearts and need a home. Animals grieve; loss affects animals just as it affects us.
Perhaps pet adoption or exotic pet adoption is for you. Is it time to realize a dream, maybe a vision of a special pet you wanted as a child? Now could be the time to enjoy the company of a true friend, a companion, which will never judge you or criticize you. Perhaps, it's time to realize your dream and adopt a friend.
On occasion your local animal shelter may have an exotic pet. Thanks to the wonder of the internet and the World Wide Web finding that special companion pet is much easier. Use key words like the animal in which you are interested along with the word adoption, shelter, or rescue. Examples would be sugar glider adoption, sugar glider rescue, rat rescue, rat adoption; you get the idea. Now, add your home state to the keywords you are searching, and you should find your new pet in no time at all.
Diana Geiger Exotic Pets Editor
on
Rescue Me: Animals in Need: A Guide to Pet Rescue, Care and Adoption


Ferrets: A Complete Guide available in paperback and Kindle. By Diana Geiger (me:) Five star reviews!






Ferrets: A Complete Guide - Paperback

Ferrets: A Complete Guide - Kindle

PDF Version Ferrets: A Complete Guide (Access to free PDF Reader)
Ferrets: A Complete Guide




Join Exotic Pets Bellaonline on Facebook - be sure to click the "like" Exotic Pets Facebook

Exotic Pets @ Twitter


This site needs an editor - click to learn more!

You Should Also Read:
Exotic Pet Site Map
Ferrets - A Complete Guide Paperback and Kindle
Exotic Pet Shopping (the safest for your pets)




Related Articles
Editor's Picks Articles
Top Ten Articles
Previous Features
Site Map





Content copyright © 2021 by Diana Geiger. All rights reserved.
This content was written by Diana Geiger. If you wish to use this content in any manner, you need written permission. Contact BellaOnline Administration for details.