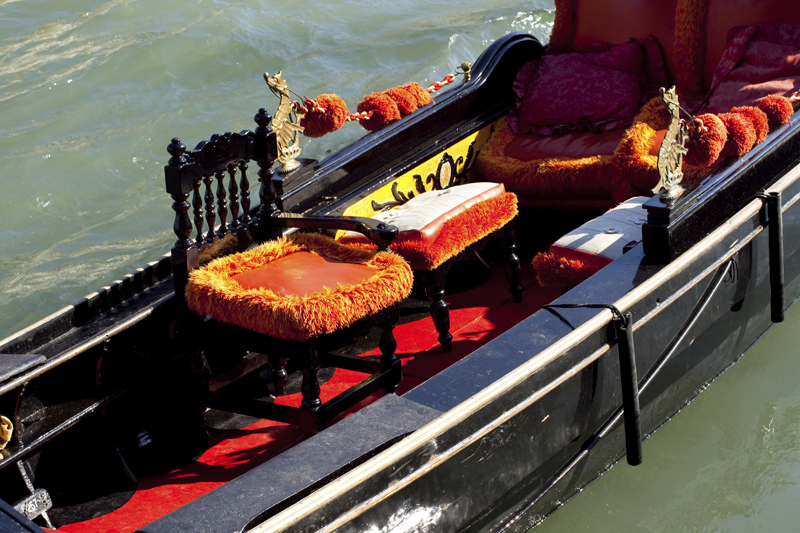 As the 'plane banked into the Denpasar Bali International Airport, the twinkling lights blinked a welcome after a long and arduous journey from Bangalore the previous evening. My exhaustion seemed to just get washed away as we walked through the very traditional looking airport which was a welcome change from glitzy Dubai. Small, with ethnic style tiled roofs and green gardens with swaying palms, was welcome relief for us science journalists who by gut feel abhor any fossil fuel energy and waste in such huge excess as in Dubai. However that said, Dubai airport is a great shopping paradise, and nowhere else can such great bargains be had, especially in electronic goods.
At the Denpasar Airport in Bali we were pleasantly surprised to get free shuttle buses from the airport to most of the popular resorts where we were to stay. That's really a welcome relief after a long flight, rather than haggle with taxi drivers after a tiring flight. However, if you do have to take a taxi, choose a metered one in Bali and relax, the drivers are pleasant and reliable.

The only problem I faced was, I had made the error of booking my stay out from Bangalore and the hotel Aston Bali was a trifle steep in tariff compared to others around. What you should not do is book for the entire stay, then they have you signed and tied up and cancellation attracts a whole days rental! Be smart, book for one day and then look around for deals. I assure you many can be had and the resorts are all clean and comfortable. I must say at the outset though, The Aston Bali is rather swish and upmarket and my room was enormous and very luxurious with a jaccuzi bath attached. The rest of the sprawling resort stretched down to the white sands at the back and the pristine clean water had all the guests spending hours in it for most of the day. I come from Goa in India and you are definitely not going to get any resort quite like the Aston for a similar price there. 100 $ with a lavish buffet breakfast thrown in was finally a good deal, so anyone coming from the West, it's definitely worth staying at the Aston Bali.

Every morning a lavish breakfast spread was laid out with everything from a table groaning with the most exotic fruit to western style omelette's and sausages, bacon and ham to glass noodles, grilled fish, squid circles and fried rice. The trick is to sit and eat leisurely so finally you feel too ill to eat any lunch after that! The dining room was a tower of Babel with Greek, Russian, Chinese, French, German, Hindi and English in a variety of accents. The staff took it all in their stride rushing in and out with huge tureens of food, making sure nothing ever ran out. Of course all of this was washed down with a variety of fruit juices or coffee and tea.

The rest of Bali is green, very green and the gardens are lush and bountiful. Orchids and ferns seem to grow effortlessly everywhere and in my room there was the most exquisite white Orchid arrangement which stayed fresh through my entire five days. When it rains the drops are rather large and splotchy, so capris or shorts and spaghetti strapped tops with flip flops are de rigor. It's humid too, so wearing cotton that breathes is definitely advised. If you don't come kitted out, don't worry, shops can be found everywhere selling everything you need for a holiday wardrobe and are inexpensive if you shamelessly bargain. I was told very clearly start from 50% of the given price and work your way up slowly. The Balinese are gentle and polite and don't really haggle, they usually just give in to the requested price. After a while it begins to get embarrassing, so I just paid what they asked especially if the shop girl had a tiny child hanging onto her skirts, which was most often.
I love dabbling in the spices of the place, so went into little household and grocery shops and picked up Sambals and packets of spices with which I plan to cook chicken the Balinese way here in Bangalore. What's noticeable is they really love a bright red longish chillie which is not too spicy but gave me the shivers just looking at it. I found slivers of it in everything Balinese. In fact on the plane back, we were given a fusion meal of pasta and chicken with a packet of spicy sambal made with the chillie which luckily I squeezed onto one side of the dish. It can hit your palate quite fiercely if you are unused to it.

The currency had me floored with its thousands and lakhs, for my entire stay. Imagine being asked to pay a lakh and odd for an intricately carved dragon that I wanted to buy for my son in the US. It was later a colleague explained that I should just wipe off the zeros and multiply the figure by 5 to get my Indian exchange rate. Then the dragon looked affordable at 40 US $ and he was in my bag in a trice! Indonesian carved crafts especially the evil looking Garuda masks are worth buying as they come at reasonable prices in Bali. Try buying them anywhere else in the world, you will recoil in horror at the prices! The exchange rate was Rp 9340 per US Dollar, so 50 dollars got you what seemed like a massive sum of currency! Actually when one pays 20,000 Rp just for a taxi ride, then you know what the real value of the money is – it worked out to around Rs100 Indian rupees or around 2 $.

Most resorts throw on shuttle buses to take you to shop to the local markets for free. Even if you aren't into shopping, just go for the experience and look around at the stuff on sale. Even the little magnets for the fridge are quite unlike the regular ones you buy in other parts of the world. And of course, do go home with a Batik shirt or blouse, they are quite unusual and come in very wearable colours. Slippers and key chains, carved wall hangings, I even got three little ducks intricately painted and made out of coconut tree wood.

Don't think twice if you want to go to Bali, it's worth every bit of money you spend and the experience is one you will treasure for a lifetime.





Related Articles
Editor's Picks Articles
Top Ten Articles
Previous Features
Site Map





Content copyright © 2022 by Marianne de Nazareth. All rights reserved.
This content was written by Marianne de Nazareth. If you wish to use this content in any manner, you need written permission. Contact Marianne de Nazareth for details.