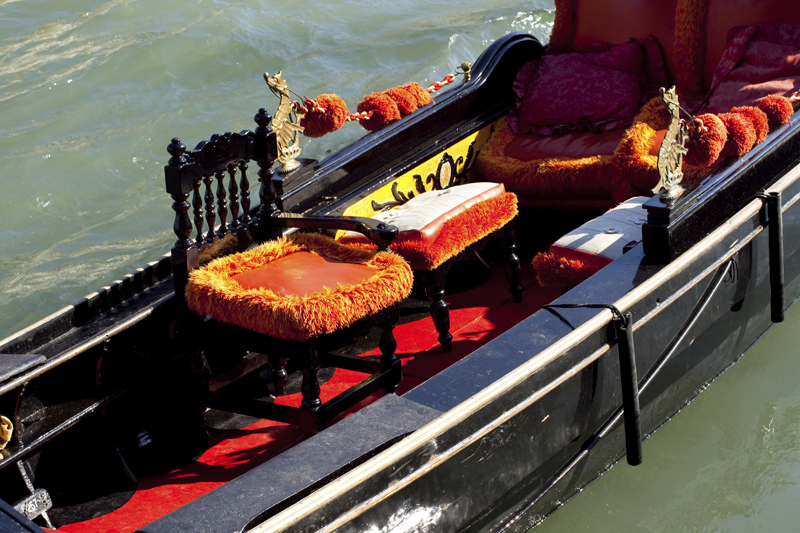 Romantic with capital 'R' is the only way to encapsulate the Turtle Bay experience. Turtle Bay is an environmentally friendly resort destination, with pristine sea and sand for company. Located in the South of India, Turtle Bay Beach Resort seems to be a well guarded secret which we stumbled upon quite by chance. From Bangalore, India, it is just an overnight drive or bus ride into Kundapur. Then a cab from the resort collects you and drives you to Trasi which is a small fishing village a few kilometres away, where the resort is located.

" I have run this resort for almost 20 years," reveals Abraham Chacko the owner of the resort, " and I believe in responsible eco tourism. No wild parties on the beach, motorised sports equipment which will scare away the fish and the dolphins, and change this quiet little fishing village forever. Instead I have employed only local people to work in the resort and so we co-exist peacefully."

Leave your luggage in the down to earth cabana facing the ocean front, quickly change into shorts and tees and walk barefoot down to the waves. The resort is right on the beach which makes it an ideal place to spend a few days communing with the sea and the sand. Tiny crabs scampered sideways into holes in the wet sand, as we made out way down to the water. And soon, the fishermen of the village started to haul in their day's catch of fish and crabs. Just sit out on the granite rock formations out on the beach and let the waves swirl around your feet, eddying and ebbing around the rocks. We ordered out pre breakfast chilled watermelon juice and sipped it sitting out on the rocks and letting our minds and emotions relax with the salt smelling breezes, caressing the waves.

For breakfast, we feasted on golden fried puries ( unleavened whole wheat Indian bread, shaped into pancakes and deep fried) which is eaten along with an accompaniment of a vegetable side-dish. Ask for the resort's South Indian coffee which is delicious and made strong enough to enjoy. As we feasted, in the open sided dining room, crows were kept out with innovative nets weighed down with coconut shells. The gentle boom of the ocean in the distance was far better than any music made by man.
"Swimming in the ocean is a must if you come here," said Abraham, and even if you don't swim, relax, Abraham has all the equipment necessary to take you out safely into the breakers where you can enjoy and hour of frolicking in the waves. Sea water is buoyant so I can assure you, the experience is great fun.
It's time for lunch and you are ravenous after the swim. So after washing off the excess sand which has been caught in your hair and limbs in the open air shower, head for the restaurant. A wholesome variety of coastal cuisine is served and we particularly enjoyed the squid Bhajjies ( batter fried rings of squid) and the masala Mackerels which were probably fresh off the fisherman's morning catch. A little black cat sidles up for a bit of the fish, rubbing himself up and down your bare legs in a pseudo begging manner! Lunch washed down with nimbu pani( fresh lime juice) we were replete and ready to hit the hammocks strung out under the coconut trees.

The next day we spent snorkelling and diving off the boat in Murdeshwar. Another closely guarded secret is Turtle Bay is the only resort in coastal Karnataka, which offers world class diving and snorkelling facilities. Dhirendra Rawat, an Australian trained Scuba Instructor took us out into the ocean along with a group of six other equally inexperienced tourists. Rawat is Padi trained and has a whole lot of checks and balances in place, including a short training session as you head out for Pigeon Island (Netrani) to Dive and Snorkel around the steep and uninhabited island. The variety of exotic fish that we saw was mind boggling and as we went out we were kept company by a school of friendly Dolphins diving in and out of the waves alongside our boat.
" We want you to eat well and sleep well. Something the harried lifestyle of city living does not encourage today," says Abraham.

No plastic, no crowds, just you, your loved one with the sand, the sea the wind for company. Plan that trip to Turtle Bay Beach Resort. The best time to visit is between November and April. A special 30 percent on already very reasonable tariffs are offered during the monsoon season.

Contact Abraham Chacko: Turtle Bay Resort Pvt Ltd, Kanchugodu. Gujjadi Post. Kundapur Taluk, Udupi Dist. Karnataka, PIN 576235. Phone: 910 08254 745422 Mobile: 9845374079. email: turtlebayeco@gmail.com
Website: https://www.turtlebayeco.com/

How to get there: Fly into Bangalore or Chennai and hire either a taxi or buy Volvo bus tickets. For details email the resort.





Related Articles
Editor's Picks Articles
Top Ten Articles
Previous Features
Site Map





Content copyright © 2022 by Marianne de Nazareth. All rights reserved.
This content was written by Marianne de Nazareth. If you wish to use this content in any manner, you need written permission. Contact Marianne de Nazareth for details.