Habitat Loss and Animal Welfare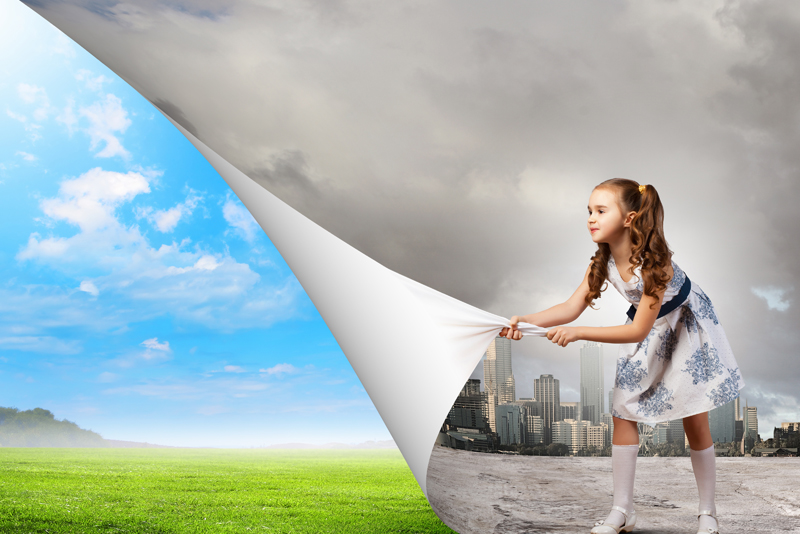 Our shrinking natural world is a disaster all on its own but continued habitat loss presents some less obvious challenges and concerns. The question about how to save the myriad of species living within the diminishing ecosystems in which they live has given birth to some unusual solutions some of which truly define human innovation while others present real ethical concerns. If we cannot stay the continued loss of habitat how then do prevent the continued extinction of such a vast number of plants and animals – estimated to be about 35,000 plants and 6,000 animals on the endangered list.

Some people believe that private "ownership" of exotic animals may help preserve creatures such as lions and tigers. Advocates of this idea claim that without private intervention these big cats will disappear from the planet. In reality the problems of this idea outweigh the positives. First of all the term "ownership" is more than just a word. Its implications are only the beginning of such negatives. Those that seek to "purchase" big and wild animals rarely do so for the sake of the animal but more to satisfy a need to possess something unique. They create a huge market for illegal poaching and less-than-reputable breeding of such animals. Bearing a huge price tag of $20,000 or more this presents a rather lucrative trade for those less interested in animal welfare and more interested in lining their pockets. Since all it takes is a big wallet and no training in the proper care and handling of such animals far too many people grow weary of their new toy and wind up dumping these animals after the novelty wears off and the immensity of responsibility sets in. Too often these animals are left to starve either contained in their enclosure or set loose to fend for themselves – often at a cost for local livestock farmers. And although this happens less often than the media presents attacks from big cats in the wrong hands do happen and always result in the death of the cat.

Wildlife sanctuaries are growing in number and acreage but funding for such is always an issue. Private citizens can step up to the plate and help by both donating to these sanctuaries or as one such person has done by buying land in Borneo and replanting over 5,000 acres with indigenous rainforest plants and tress. Over 35,000 acres of rain forest are clear-cut everyday to make way for the grazing of cattle (most of which comes to the United States to feed the multitudes their super-sized fast food burgers). Dr. Willie Smits, founder of the Borneo Orangutan Survival Foundation, recognizes the importance of rainforests and the role they play in cooling the earth and providing habitat for many unique species.

After witnessing the after effects of forest clear cutting and burning, which leaves only grass in its wake along with failed harvests, ill-health for the people as well as non-existent indigenous animal life, in 2002 he decided to make a difference with the planting of these precious acres. Collecting 1,300 seeds and planting them with a concoction of, waste, sugar and cow urine in the seven years since its inception the trees have grown to mature height which points to just how fast the earth will reclaim itself if given the chance. The recovery has been quite remarkable. Where there once was just dried grass, no rain and no animal life there now exists a new forest. Trees continue to grow, the rain has once again started to fall, animals and insects have returned and the temperature has been reduced by 3-5 degrees Celsius. And even the orangutans have moved back in.

Dr. Smits' commitment to this highly endangered species began when he discovered a sick baby orangutan in an Indonesian market. One of four species of great ape they are kept for all sorts of "entertainment" in Thailand where people keep them as pets, use them in boxing matches and as decorations in hotels among other illegal and amoral activities. Dr. Smits and BOS recovers these animals when they are discarded, as most eventually are, nurses them back to health, rehabilitates them and returns them to the wild when possible. As Dr. Smits discovered their natural habitat is rapidly diminishing so this highly dedicated man is working toward bettering the orangutans' world from both ends of the equation.

The examples above are only a few of the many ways that human beings impact the earth and its inhabitants. Over the course of time we have created grave challenges to the planet. Many continue to abuse, neglect and decimate parts of our world but each day I find others who are committed to restoring Mother Earth to the diverse and wonderful planet that she once was and can be again. There is hope but the fight must continue. Humans must think beyond their own immediate needs. Greed must be curtailed and we all must strive to do what we can.

So what have you done today to make the world a better place?

You Should Also Read:
Susan Hopf
Horse Site


Related Articles
Editor's Picks Articles
Top Ten Articles
Previous Features
Site Map





Content copyright © 2023 by Susan Hopf. All rights reserved.
This content was written by Susan Hopf. If you wish to use this content in any manner, you need written permission. Contact Farjana Amin for details.