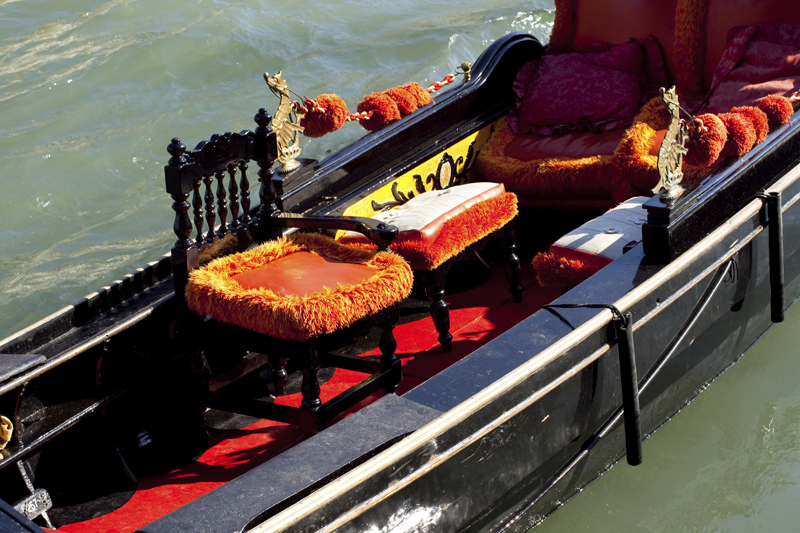 We were off to Torino- the land of the fabled shroud and charming Italian men. We packed light as the weather forecast said Italy is warm this time of year and so just light cotton tees and shorts with lighter floaters and flip flops went into the bag. We did however wear our trainers cause we planned to walk about to see the sights. Trainers are mandatory if you are sightseeing Europe!

Take a cab from the airport to your hotel as lugging around luggage in public transport is not advisable. From the word go the driver turned on the charm and decided we were two unsuspecting foreigners from a foreign land, so this was his day to make the proverbial quick buck. Almost an hour later we were deposited at our hotel which had been booked online called Hotel Continental. Eighty Euros for the cab fare was a hefty amount, but we assumed it was the going rate- not so, on our return we were wiser and paid less than half the price.

The hotel was an excellent choice as not only were we made to feel very welcome, but we were finally not gouged for a single cent more at the end of our seven days. The rooms are well laid out and spotlessly clean and the breakfast thrown in for free. For Cappuccino lovers, this is where it all begins. Just let your hair down and order your first cup, sit back and savour it, cause that's the minute a coffee aficionado will remember most about his/her trip! For a fruit fiend like me, I was in Torino at the right time of year. Breakfast for me was slices of either canteloupe or water melon, a fistful of ripe cherries and two large luscious peaches or Apricots. Torino for fruit lovers is a must in July, you can live quite happily on them and they are very reasonably priced at any 'fruiteria' in the city.

Like in any city in Europe public transport is cheap and clean and very efficient. So for just one Euro you can buy yourself a ticket at the 'Tabacchi' (tobacconist) and ride the bus to wherever you want to go. We wanted to see the Shroud, but unfortunately were told that the exposition was over – missed it by a sliver as it was over in May). However one can go into the Cathedral of St John the Baptist where the shroud has been kept since 1578 and pray at the shrine where it is hidden from view in a temperature controlled case.

For me it was a dream come true to visit the church of the Shroud as it intrigued me as a child to see this piece of linen on which there is a chiaroscuro image of a human figure, believed to be the burial cloth of Christ.

Restaurants remain open after 6pm but most of the shops down their shutters for a siesta in the afternoon and at 6pm sharp. That can be a bit disconcerting especially since we wanted to try the local cuisine and the fusion 'Kebap pizzas'! We enjoyed walking into these tiny pizzerias and poking our fingers at the slices we wanted through the glass. Then they were pushed into ovens with long handelled ladles and then slapped onto a sheet of grease proof paper and thrust into our hands with the bill stuck on. The cheese had gone all goey with the heat and they were yummy to eat till the very last bite! A really huge size costs just 3 Euros which is cheap by Indian standards! Then of course you come to Italy to indulge in their Gelatos – we shamelessly slurped one of every flavour in every gelato shop that we passed all week. A mountainous one cost just 1.5Euro which was a steal.

Torino gave us the initial taste of Italy that set us off on a romantic adventure, exploring the rest of Italy by train. Just buy your Eurail ticket in India and enjoy travelling the whole of Italy in comfort, on the high speed Trenitalia trains.


Getting there: The cheapest fare to Torino is by Lufthansa Airlines. Hotels can be checked online and booked from India directly. Most hotels through in bed & breakfast deals, so insist on that.

Sightseeing: Turin is known for the shroud and like any other city in Italy, famous for art and museums. Take stout walking shoes and get ready to do a lot of walking on foot, as that's the best way to enjoy the city, though public transport is available.



Related Articles
Editor's Picks Articles
Top Ten Articles
Previous Features
Site Map





Content copyright © 2022 by Marianne de Nazareth. All rights reserved.
This content was written by Marianne de Nazareth. If you wish to use this content in any manner, you need written permission. Contact Marianne de Nazareth for details.