Youtiao (Chinese Fried Bread Sticks) Recipe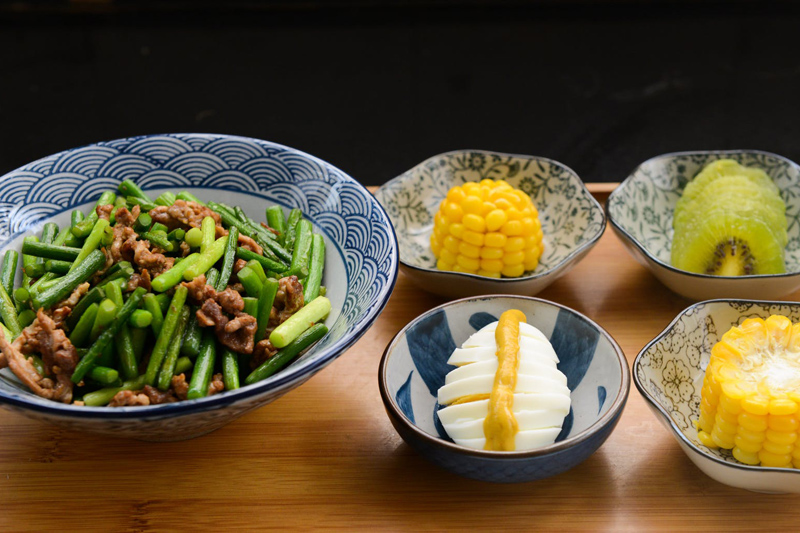 Youtiao are deep fried Chinese bread sticks that are light and airy on the inside and crispy on the outside. Usually served for breakfast alongside congee or soy milk, these Chinese crullers make the perfect treat. Enjoy!
6 cups all purpose flour
1 tbsp double acting baking powder
2 tsp baking soda
1½ tsp powdered alum
1 tsp salt
2 cups water
4 cups peanut oil
In a medium mixing bowl, thoroughly mix together the flour and the baking powder and then set this flour mixture aside.


In another large mixing bowl, combine the baking soda, powdered alum and salt. Mix these ingredients together thoroughly. Then to these ingredients add the water and stir until everything dissolves as much as possible. Bubbles should form in this mixture.


Next, slowly add the flour mixture to the liquid mixture stirring until a soft dough forms. Then lightly cover the bowl with plastic wrap and let it sit for 20 minutes.


After 20 minutes, lightly flour your hands. Then gently knead the dough in the bowl by pulling the dough from the sides and pushing them into the center. Then flip it over and do the same thing. Recover the dough and let it sit for 15 minutes. Keep in mind that we don't want to over knead the dough. This kneading should only take about 30 seconds.


Repeat step number 4 three more times.


Then using your hand, spread a little oil on the top of the dough, recover it with the plastic wrap, placing the wrap directly on top of the dough so that there is no air in between. Let the dough sit for 4 hours.


After the dough sits for 4 hours, set up a work station. Have a floured board or surface, a sharp knife, a long butter knife, and extra flour for your hands. Then take half of the dough and using a rolling pin, roll it out on the floured board into a thin long strip, about 4 inches wide.


Using the sharp knife, cut the strip crosswise into ¾ inch pieces. So now you should have thin pieces 4 inches long by ¾ inch wide.


Repeat steps 7 and 8 with the second half of dough.


Once you have all your pieces cut, place them in stacks of 2, placing one directly on top of another.


Once you have all the pieces in stacks of 2 pieces each, take the butter knife, and using the back side of it, gently but firmly, press down long ways in the center of each stack.


Then in a large pot or wok heat the oil on high to 350F.


When the oil reaches 350F, gently pick up one of the stacks and slowly stretch it to about 10 inches. Then place it in the oil and turn it constantly until it "puffs" up. Let it cook for about 2 minutes or until lightly brown on all sides. Repeat this with all the stacks, cooking about 3 at one time.


Once they brown, remove them and place them on a plate lined with paper towels. These can be served with congee or soy milk, or simply eaten plain.




Related Articles
Editor's Picks Articles
Top Ten Articles
Previous Features
Site Map





Content copyright © 2019 by Lila Voo. All rights reserved.
This content was written by Lila Voo. If you wish to use this content in any manner, you need written permission. Contact Lila Voo for details.