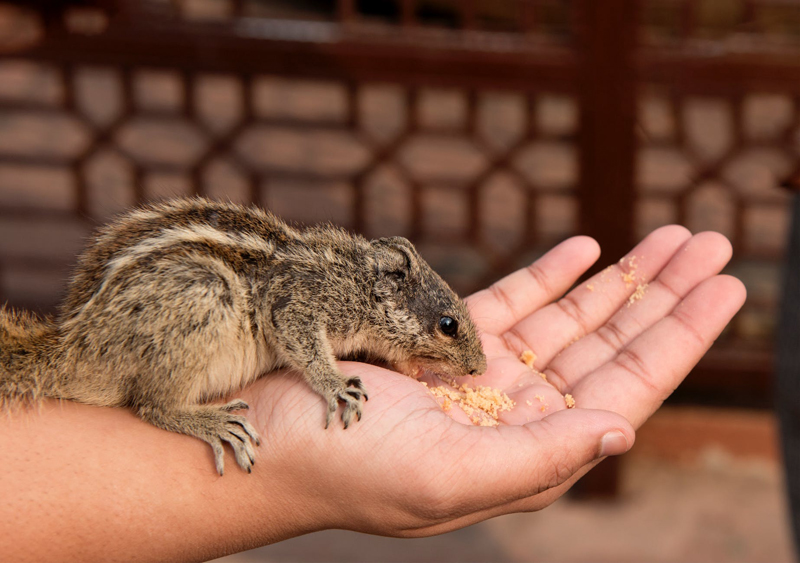 How did I end up being a conduit for exotic pet information? Why do I incessantly write articles about exotic pets? I had to stop to think about those questions. Not long ago, my father a college professor, shortly before he passed away, asked me why I wasted my talent writing about exotic pets.
Because I feel, that my personal conception of my deity, was the origin of my calling. I came to this conclusion as I previewed my life, and the events that ultimately led up to my passion. It seems just too coincidental to think otherwise. I am not wasting my time knowing I can help exotic pets and pet owners.
My love for all animal life came from personal events I experienced throughout my life, primarily my childhood and young adulthood. Most of these were positive occurrences. However some were quite negative, and I believe, that the bad experiences also influenced my drive to write about exotic pets. These bad experiences taught me the need to know as much about an exotic pet as possible before attempting to take care of an exotic animal. Because, if you don't you will cause the animal a great deal of suffering and even possible death.
My first experience with an exotic pet was a turtle, a tiny red-eared slider. I was no older than three or four. At that point in time we still lived in Spokane, Washington. From Spokane we moved to Sacramento, California where I started kindergarten. I'm not even quite sure how we ended up with this tiny little turtle that lived in a clear plastic dish with a green plastic palm tree.
What I do remember is that my folks knew little about this turtle. I know this now because I remember no warming devices, or a habitat suitable for turtles. I remember a little box of food that looked like a tan-colored flake. I also remember very little supervision while handling the turtle. I had etched to memory, sitting under the dining room table playing cars with this turtle.
My parents were not bad parents in fact they were great parents. They simply didn't know what they needed to be familiar with when it came to turtles because the person that sold them the turtle gave no additional information other than the so-called turtle food and clear plastic dish with a green plastic palm tree. There were no books in this pet store. That was many years ago and I have no idea what information was available during that era, I cannot judge the incident.
The next exotic pet was a parakeet. It was a beautiful blue parakeet. I have happy memories of this little bird. I remember how much my mother enjoyed the parakeet, how she taught it to talk, and do multiple tricks. However, I remember how I cried the day the little bird flew out the door. My mother was shaking a dust mop out the screen door. The bird was on its cage and flew to my mother's shoulder as it often did. This time there was an immense space in front of him. The little bird panic and flew. We put the cage outside hoping for him to return. We informed neighbors. We never did find that little bird.
He had lived with my family seven years before we lost him. These seven years were a positive experience overall. It was perhaps my first experience with a broken heart, the feeling that the heart will never mend. I have had many birds over the years. I dearly love parakeets. I am a firm believer in making sure the wings are always clipped, all companion birds.
One more example, of a totally unprepared for exotic pet, was our pet alligator. My brother bought this alligator in Florida while on a US tour with the DeMolay band. I am sure my brother had the best intentions because he is a great guy with a strong value system He was a teenager at the time. I am sure his thoughts were on bringing an alligator home to his family (or, perhaps to eat his little sister).
My brother is seven-years older than I am. During those young years I really looked up to my brothers. They couldn't do any wrong and they were super cool. I believe I was around nine at the time.
When I learned he was bringing an alligator home on the bus I couldn't wait for him to return. I can't quite imagine how he managed to bring a live alligator across the nation on a bus. To this day I have the postcards he sent me throughout his tour. I hold them near and dear to my heart.
My mother had a long planter in the sun room (there was a name for this type of room but I don't remember it – I know the name started with an L). There was a metal insert that she pulled out of the planter to use as an alligator habitat. She put a couple of books under one end so that the other end would be deeper. They bought minnows for the little fellow to eat.
The only problem was he didn't eat. He also escaped outside a few times. We would find him because he was cold and would stay on the cement attempting to get warm. When I grew older I learned that alligators need a bunch of things that I know we didn't provide. One of these was heat. All alligators are "cold-blooded" as are all reptiles (body temperatures that vary with the environment -poikilothermic) they cannot digest their food unless they are warm. They must depend on outside sources for warmth since they can't regulate their own heat (ectotherm). In the wild they would bask in the sun to warm themselves. In captivity they would need an external heat source, and as a responsible pet owner we would provide that heat source. If they do eat and are cold they aren't able to digest their food, the food spoils in their bellies, consequently making them sick or even killing them.
In a short period of time we realized the error of having an alligator and not knowing how to properly take care of it. We gave it to friend that had several exotic pets and did know how to properly care for the alligator.
Perhaps these experiences wouldn't have normally occurred in an average family. However, the experiences with these animals made me deeply aware of the tremendous responsibility of having and also the responsibility of learning all there is about an exotic pet before you acquire one.
Responsibly exotic pet ownership is making sure you are able to keep the animal healthy, happy, and living comfortably in the correct habitat for his or her needs. Learn all you can about exotic pets.
What other way to familiarize yourself with the animals around you than to explore and study. Throughout my life, my children's lives, and now my grandchildren's lives I have spent a great deal of time studying nature up close and personal. These field guild books are perfect for such occasions and I wouldn't go anywhere without them. I have learned a great deal about exotic pets by studying their wild counterparts in nature. It didn't take me long to understand the errors that many people made because they didn't understand the true nature of the species. Such studies are great for children, it teaches to respect nature and value the beautiful planet where we have been allowed to live.
Diana Geiger Exotic Pets Editor
on
Join Exotic Pets Bellaonline on Facebook - be sure to click the "like"
Exotic Pets Facebook
Exotic Pets @ Twitter
Guide to Lizards: More Than 300 Essential-to-Know Species (Pocket Professional Guide Series)


Ferrets: A Complete Guide available in paperback and Kindle. By Diana Geiger (me:) Five star reviews!






Ferrets: A Complete Guide - Paperback

Ferrets: A Complete Guide - Kindle

PDF Version Ferrets: A Complete Guide (Access to free PDF Reader)
Ferrets: A Complete Guide
Scroll down a litter further and sign up for the exotic pet's newsletter. Your email is 100% safe, I never even see it. You will receive a newsletter once a week. Once in a great while an emergency newsletter may go out, but this would be only for a big illness outbreak or other emergency. Subscribe so you will know when new content comes out!


This site needs an editor - click to learn more!

You Should Also Read:
Exotic Pet Site Map
Ferrets - A Complete Guide Paperback and Kindle
Exotic Pet Shopping (the safest for your pets)




Related Articles
Editor's Picks Articles
Top Ten Articles
Previous Features
Site Map





Content copyright © 2021 by Diana Geiger. All rights reserved.
This content was written by Diana Geiger. If you wish to use this content in any manner, you need written permission. Contact BellaOnline Administration for details.