Alpha Male is a Fairytale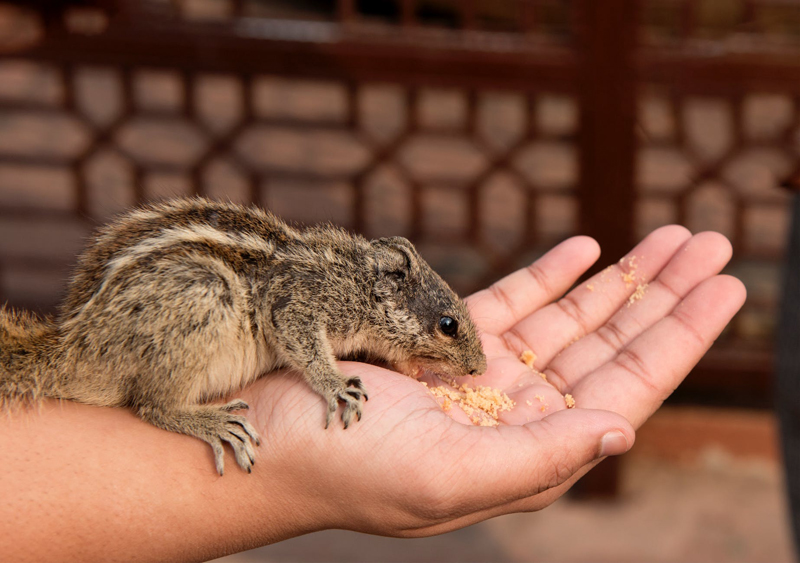 Recent scientific research has advanced considerably as of late. If we are aware of and understand this research it will help a great deal in understanding and training our pets and exotic pets.
If you think about it, one ancient test, which isn't worth an ounce of beans, became the forerunner to some of the top selling training books, videos, and DVDs on the market today. In a true wolf group in the wild, there is no such thing as an alpha male. Since there is less than a .02% difference between a wolf and a dog, I would presume this true for dogs as well.
Consider the amount of time the exotic pet the gerbil spends digging in the corner of its cage. Think about this activity for a moment and then take an educated guess. If you put one gerbil in a cage with a sand-like floor and another gerbil in a cage with a ready-made tunnel and burrow system. Which cage do you think the gerbil will be happiest in?
Since the gerbil seems to love digging I had guessed the cage with the sand floor. What was your guess? Put you answers and responses here
Guesses and comments here please.
The gerbil digs to create a burrow. The gerbil in the cage with the ready-made burrow was the happiest. It wasn't the digging that made the gerbil happy; it was the end result – feeling safe in a burrow. If I had pet gerbils I would certainly want my gerbils to be happy.
The minuscule bit of research on wolf packs was a joke at best. It was a bunch of unrelated wolves thrown together in a captive situation. This was not a natural setting for these wolves, or a natural set of circumstances. These unrelated wolves had to create order in this crazy environment. They created what researchers considered the alpha male. This one group of wolves was used to determine what wolves do naturally in the wild. They certainly don't have an alpha male in the wild.
Many recent studies prove that wolves are very much like humans. They live in family groups or family units; a mom, dad, pups, and perhaps an aunt or grandparent. There is also no such thing as the lone wolf theory. A lone wolf is a grown wolf pup looking to create his or her own family unit.
You will find a great deal of interesting information in a new book –
Animals Make Us Human : Creating the Best Life for Animals
by Temple Grandin and Catherine Johnson.
Animals Make Us Human: Creating the Best Life for Animals
Any animal you would want to feel happy, healthy, and safe, in addition would like to train – even cats, yes cats! This book is a lifesaver. You will find that much of what you learned about animals simply isn't true. I strongly advise reading this book. It is very inexpensive at Amazon, or else your public library may have a copy. That is where I obtained the book. The Huron Public Library.
There were so few tests done in the past, it just wasn't economically feasible, or the old mind-set why waste time on animals. Now there is much research, from which you can benefit when raising any exotic pet, cat, dog, horse, pig, wild animal, zoo animals and more. No animal lover, wildlife rehabilitator, pet owner, or zoo keeper should be without this book. I still have goose bumps knowing I finally have the knowledge to properly raise my animals to be happy, healthy, and safe – and TRAINED! This would include my schizophrenic Ragdoll cat.
Temple Grandin and Catherine Johnson wrote a prerunner to Animals Make Us Human and that is
Animals in Translation: Using the Mysteries of Autism to Decode Animal Behavior
Animals in Translation: Using the Mysteries of Autism to Decode Animal Behavior
As Oliver Sacks said "Deeply moving and fascinating." It covers such topics as how animals perceive the world, animal feelings, how animals think, pain and suffering, animal genius: extreme talents, and much more.


Help support Exotic Pets Bellaonline by purchasing my EBook; jammed pack full of great Information.

If you have enjoyed my exotic pet articles I know you will enjoy my brand new EBook. Ferrets: A Complete Guide is an EBook for novice ferret owners, experienced ferret owners, and people that are considering a ferret for the first time. Great as a reference guide or a standalone care book for ferrets.

Ferrets: A Complete Guide

Easy download, instant access, and inexpensive for one of the best books available on ferrets! This is also a way to help support Exotic Pets BellaOnline. We donate our time and BellaOnline is a non-profit site, all revenue except for expenses (servers and whatnot - no salaries period!) is donated to charity. Paypal and credit cards! Only $2.50 Big savings when books don't have to be printed, also saves our natural resources!


You can forward this article to a friend scroll down and look for the middle icon circle "Tell a Friend" is right after the newsletter subscribe area. You can print a printer friendly copy from there too!

Scroll down a litter further and sign up for the exotic pet's newsletter. Your email is 100% safe, I never even see it. You will receive a newsletter twice a week. Once in a great while an emergency newsletter may go out, but this would be only for a big illness outbreak or other emergency. Subscribe so you will know when new content comes out!

Be one of the first to follow Exotic Pets BellaOnline on Twitter.
Exotic Pets on Twitter


If you have a comment about this article, if you have a question, or just want to say hello and get to know other pet owners, stop by the Exotic Pet Forum! Comment Here

Feel FREE to Contact me anytime. You can reach me via my bio page. Click on my name.
Contact Diana

This site needs an editor - click to learn more!

You Should Also Read:
Exotic Pet Site Map
Children's Pet House (For Kids)
Exotic Pet Shopping (the safest for your pets)




Related Articles
Editor's Picks Articles
Top Ten Articles
Previous Features
Site Map





Content copyright © 2023 by Diana Geiger. All rights reserved.
This content was written by Diana Geiger. If you wish to use this content in any manner, you need written permission. Contact BellaOnline Administration for details.