Mint Chocolate Chip Ice Cream Bon Bon Recipe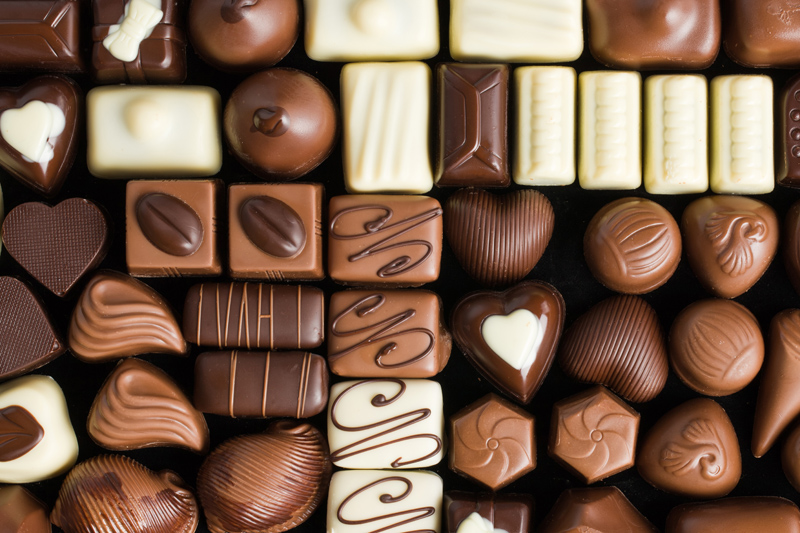 A bon bon in Europe typically refers to any type of small candy covered in chocolate. A bon bon center can be fruit, nougat or fondant. They are also known as truffles. In the United States a bon bon is chocolate covered ice cream. Mint chocolate chip ice cream bon bons provide a cool, creamy filling with a sweet, hard candy shell.

Mint Chocolate Chip Ice Cream Bon Bon Recipe

Ingredients to make ice cream in an ice cream maker:

2 1/2 cups of heavy whipping cream
1/2 cup of milk
3/4 cup of sugar
4 oz. of miniature chocolate chips
1 tsp. of vanilla
1 1/2 tsps. of peppermint

Ingredients for the bon bons:

1 bag of chocolate candy melts (the bags are typically 14 oz-16oz.)

Directions:

1. Combine the cream, milk and sugar with an electric mixer in a large mixing bowl until the sugar is dissolved.
2. Add the vanilla and the peppermint and mix until combined.
3. Follow the instructions on your ice cream maker.
4. Add the chocolate chips during the last 5 minutes of mixing in the ice cream machine.
5. Before making the bon bons you will need a small scoop or spoon to make round balls. I used a cookie dough scooper.
6. Cover a cookie sheet with wax paper.
7. Scoop out the ice cream into balls and place on the cookie sheet.
8. Freeze for 3 hours.
9. Once frozen and firm they are ready to be coated in chocolate.
10. Melt the chocolate candy melts over a double boiler.
11. Get your ice cream balls from the freezer (remember to get them last minute so they remain as firm as possible).
12. Use one spoon to pick up an ice cream ball and hold over the melted chocolate but do not drop in. And use a second spoon to scoop and pour the melted chocolate over the ball, turn it once to cover. This is a step you will need to do quickly.
13. Place on the wax paper.
14. Repeat until all balls are covered in chocolate. You may need to periodically put the ice cream balls in the freezer if they start to melt during the process.
15. Freeze for at least 15 minutes or until ready to devour.

Tip: It is best to pour the chocolate over the ice cream ball. When you dip the ice cream into the melted chocolate it creates a thick, unworkable consistency to the chocolate. Another suggestion is to buy a large truffle or bon bon mold. Molds are an easier, less messy way to create these treats.
The great thing about making desserts is there are always short cuts you can take. If you do not have an ice cream maker buy mint chocolate chip ice cream from the grocery store. The bon bons will still turn out delicious!

Enjoy and Sweeten the Soul with chocolate!


Related Articles
Editor's Picks Articles
Top Ten Articles
Previous Features
Site Map





Content copyright © 2022 by Michelle Matile. All rights reserved.
This content was written by Michelle Matile. If you wish to use this content in any manner, you need written permission. Contact Brandii Lacey for details.