Some Exceptional Garden Quilt Books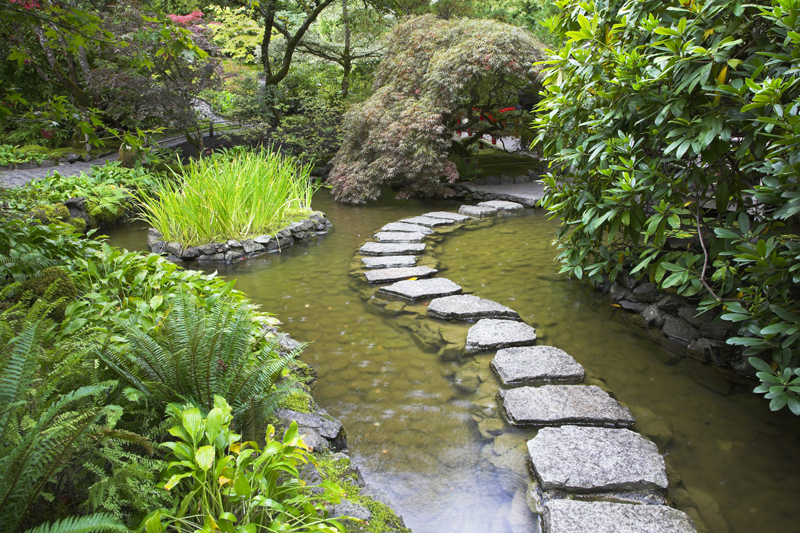 Quilting has special appeal to gardeners for this offers ways to decorate with garden themes. Here are reviews of some excellent quilting books.


5-10-15+ Fat Quarters

Edited by Jeanne Stauffer, this must-have, comprehensive guide was released by the House of White Birches. This hardcover with a hidden wire-o binding is a great title for beginners. It features over 45 useful and decorative projects, including personal accessories and items for everyday use as well as things for the home.

Many of these projects portray garden and nature themes, or are made with floral prints. The nature motifs include various flowers, foliage, fruits, and veggies.

Some of the items are of seasonal interest, such as a fall foliage wall hanging. The projects include table runners, bed quilts, pillows, aprons, bags, and wall hangings.

For each project this has a list of fabrics and complete step by step color instructions from star to finish. There are color layouts and full size templates for the patchwork and appliqué. The projects are arranged in chapters according to the number of fat quarters required (two to 50). This also has all of the instructions for completing the quilt.


Traditional Quilts With a Twist-Exciting New Looks For Your Favorite Patterns

By Maggie Ball, this was released by Krause Publications/F & W. This title is a great choice for novices. It provides details on all the cutting, sewing, and quilting techniques. It also explains how to choose fabrics. There are chapters on machine piecing, sewing the quilt blocks, and completing the quilt top and quilt. This title has 20 delightful projects, including everything from totes and bed quilts to table runners, wall hangings, and pillows. The author also offers various color options and block variations.

Many of these projects are made with lovely floral prints. This features a number of garden quilts that will have special appeal to gardeners who quilt. The blocks include three all-time favorites, including Trip Around the World.

For each project, this has a fabric and cutting chart, and easy to follow, step by step directions from beginning to end. The garden quilts include flower baskets, a hydrangea garden, and a winter garden.


Bits of Bargello

By Karen Gibbs, this was released by the American Quilter's Society. This title serves as an introduction to bargello quilts. It shows in detail how the technique is done. This features eight delightful strip-pieced projects. They include wall hangings and bed quilts in various sizes. These feature various nature motifs that will be of interest to gardeners. There is also a gallery of additional bargello quilts, some of which feature flowers and nature themes, such as fall foliage. Each of the projects features a different bargello sequence.

Among the projects are pieced and appliquéd designs. The introduction covers all of the basic techniques, including bargello and various appliqué methods.

For each project, there is a list of fabrics and supplies, a cutting chart, and color illustrated, step by step directions. This also has color layouts. There are full size templates for the piecing and appliqué.


Quilt the Beloved Country

By Jenny Williamson and Pat Parker, this was released by American Quilter's Society. In this title, the authors, whose specialty is African quilting, highlight the unique features found in African quilts. This covers all of the basics, including choosing fabrics along with machine and hand appliqué methods.

The quilt gallery showcases handsome ethnic landscape quilts featuring all sorts of nature and plant motifs. All in all the gallery showcases 19 quilts. This has 14 bold and exotic pieced and appliquéd projects. For each project, this gives a list of fabrics, step by step, color illustrated instructions, layouts, and appliqué templates. Gardeners are sure to love these projects for they features trees and all sorts of plants as well as birds, wildlife, and butterflies. These projects include wall hangings in various sizes as well as bed quilts.




Related Articles
Editor's Picks Articles
Top Ten Articles
Previous Features
Site Map





Content copyright © 2022 by Connie Krochmal. All rights reserved.
This content was written by Connie Krochmal. If you wish to use this content in any manner, you need written permission. Contact Connie Krochmal for details.