Milan- ideal break for soccer lovers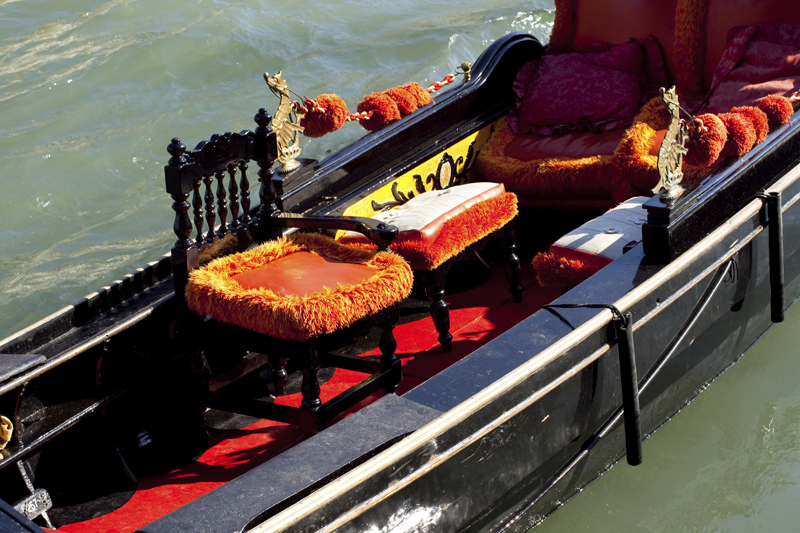 There was a queue at the information desk in Torino when we went to check on our Eurorail train bookings for our back packing adventure across Italy. It's the best place we found while travelling through the country for safe and reliable information which is invaluable, especially in a country which does not speak your language. " You may have a Eurorail pass," said the lady, " but you have to reserve a seat in our high speed Trenitalia trains." Even for us, 10 Euros to reserve is inexpensive given that the quality of the trains are absolutely top class.

However, from Torino to Milan we were not charged as the train was not high speed, but it was equally clean and well maintained. We began to slowly unwind after the frenetic pace of the ESOF2010 conference that we had attended in Torino. That was how we were in Italy in the first place! We sat back in our comfortable seats, looking out the windows, letting our eyes relax, taking in the lush green fields of maize interspersed with terracotta colours of the tiled roofs of farm houses. The Italian country side is very pretty and we were there at the right time, to enjoy nature at her best in the summer.
In Milan we headed straight for the information desk, adjusting our back packs as we went. The station was crowded as July is high season for tourists. Of course we had 'googled' in advance to check out the must see places in Milan besides of course the sports shops. " Go see the Duomo Cathedral, and just behind it you will find the main sports shop for the AC Milan football T shirts you want to buy," advised the guide. " Buy your ticket to ride the Metro and in a couple of stops, you will reach your stop." For us so used to being hassled by expensive taxi rides back home in India, this was really such an eye opener. We would walk into any 'tabbachi' and in minutes pick up a one Euro ticket which would take us wherever we wanted by Metro, bus or local train. You could travel anywhere round trip for 70 minutes on that ticket. That's definitely cheap by Indian standards.

Jumping into the Metro we shifted our back packs front to back, as Claudio in the Hotel Continental in Torino had warned us to beware pickpockets and thieves. Several friends had frightening experiences of losing not only all their money but their passports as well. So we decided it was better to be safe than sorry.

As we climbed out of the metro station in Milan we were stunned by the impressive Duormo di Milan Cathedral which literally rose up before our eyes with every step we climbed! It is an exceptionally large and elaborately sculpted Gothic cathedral and we had no doubt it was one of the most famous buildings in Europe. We were told it is the largest gothic cathedral and second largest catholic cathedral, in the world. The spire was completed in 1762 topped with a statue to the Madonna. We were lucky to see a cleaned and spruced up Duomo which was completed in 2009. No wonder it seats 40,000 people most comfortably! Mark Twain is supposed to have said - "What a wonder it is! So grand, so solemn, so vast! And yet so delicate, so airy, so graceful!" when he first clapped eyes on it.

Milan is a small town and apparently the roads radiate away from the basilica or circle it. Asking a security guard just outside the Duomo he readily pointed the way to the AC Milan store. This was definitely the shrine for football fans and there were several tourists like us drooling over the merchandise laid out invitingly in the store. Huge pictures of the football stars graced the walls and nothing came cheap. We just happened to get lucky as the T shirts which were priced at Euro 65 each were on 50% 'saldi' or sale!

The only disconcerting experience we had was from a bunch of touts standing around the exit of the Metro waiting for us to ascend. It can be scary when a group of four or five men accost you, insisting they tie a friendship band on your wrist. Gentle advice – hold on to your cameras and bags. When one is witness to this 'invasion', a new understanding dawns, as to why getting a visa into Italy has been made stricter and tougher with a host of documents demanded for just a tourist visa.

Food is never a problem in Italy – there are inexpensive pizzerias and sandwich bars and of course gelato outlets to indulge in everywhere, but do carry a bottle of water. Most towns do have public fountains but one gets thirsty with walking around so much. And a bottle of coke or sprite costs as much as a slice of pizza which shouted 'waste' in my Indian 'squirrel' subconcious!




Related Articles
Editor's Picks Articles
Top Ten Articles
Previous Features
Site Map





Content copyright © 2023 by Marianne de Nazareth. All rights reserved.
This content was written by Marianne de Nazareth. If you wish to use this content in any manner, you need written permission. Contact Marianne de Nazareth for details.