Multicultural Germany's Soccer World Cup 2010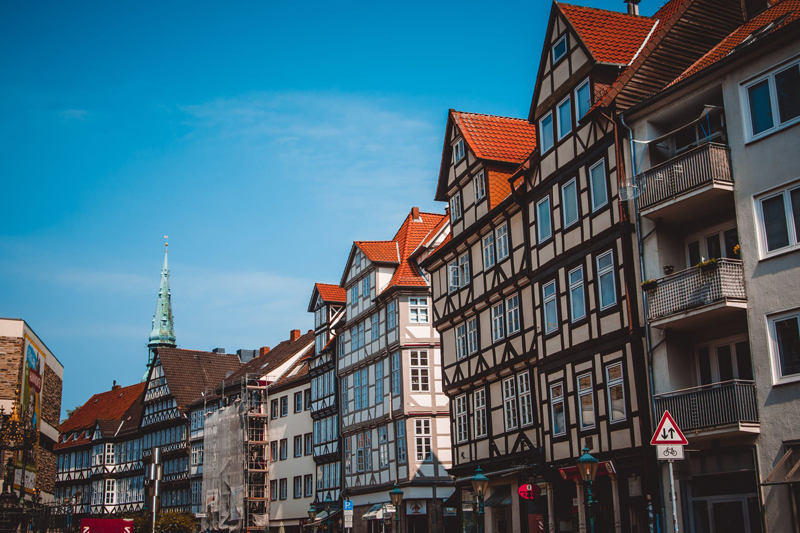 Culture in all its variety has paid a major part in German life since the country's early days as one of the Roman empire's colonies.
This emphasis continues in present day Germany and, as there is substantial government support of the arts in its many forms, few countries can offer the breadth and diversity of museums, art galleries, theatres, and concerts to be found throughout the country, in rural areas as well as cities and towns.
However
culture
has many aspects and takes different forms, and for several weeks during the summer of 2010, it was the
soccer culture
which took over the media and the minds of a high percentage of the German population.
Football's World Cup took place in South Africa, and as enthusiasm for the relatively young and inexperienced national soccer team grew throughout Germany, they eventually reached third place, so did the number of black, gold and red flags in all sizes that decorated everything from buildings to school bags or were wedged in car windows.
In public places and at street parties hundreds of thousands gathered together by large screen TV's showing the matches, and this included in those areas lived in by a large proportion of immigrants to the country.
However football fever in a soccer loving country was not the only reason for this wide support.
Neither was it the universal, and media, fascination with Paul an English born octopus, at the time living in a German Sea Life Aquarium, who when given the choice between two boxes, each containing a shell fish bearing the flag of one of the individual competing soccer teams, always chose the ultimate winner of the match.
Eight times he made a choice and eight times he was correct, once for each leg.
Nationalism was not involved either, instead the atmosphere was generated through pride and general patriotism, as in this inspired and unified German team not only did the 23 players have an average age of just 25, eleven of them also had foreign roots and blood with origins in Poland, Nigeria, Turkey, Tunisia, Spain, Bosnia, Brazil and Ghana.
They were a symbol of the new
Melting Pot
, multicultural Germany.
It is a forward looking mood of integration which has developed gradually, and not without a certain amount of difficulty, and is something that even twenty years ago would have been a hard to imagine.
In an interview with a German newspaper,
The Berliner Zeitung
, a former Education Minister for Israel,
Yossi Sarid
, said that the results of a poll, taken before the soccer match with Spain which the national team eventually lost, showed that one in three Israeli's had hoped that Germany would be the winners of the football world championship.
"Now more than ever"
he said,
"it is okay to root for Germany. Who would have thought of Jews supporting Germany? Until a few years ago, we could never have brought ourselves to do so."
So yes, those few summer weeks in 2010 might have been all about soccer but they signified so much more than just a game with a ball.
For topics in the news

And you can follow German Culture on Facebook
You Should Also Read:
Germany and a New Image
Germany and its Turkish German Community
Ten Fun Facts about Germany


Related Articles
Editor's Picks Articles
Top Ten Articles
Previous Features
Site Map



Follow @GermanKultur
Tweet





Content copyright © 2021 by Francine McKenna-Klein. All rights reserved.
This content was written by Francine McKenna-Klein. If you wish to use this content in any manner, you need written permission. Contact Francine A. McKenna for details.