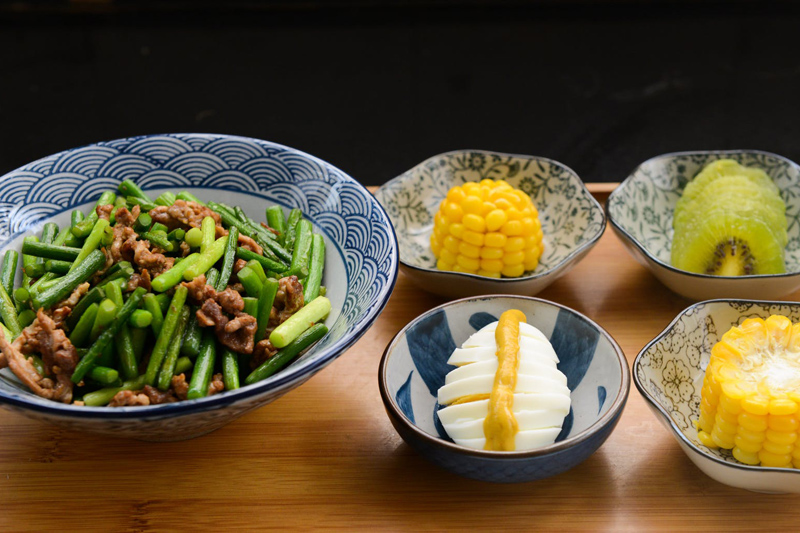 Shrimp fried rice is another Chinese restaurant favorite. This delicious dish combines marinated fried shrimp with a wonderful mix of carrots, peas and onions. Feel free to add any additional vegetables you might like. Try this amazing shrimp fried rice recipe and let me know what you think in the Chinese food forum found
here
. Enjoy!
1.5 lbs fresh medium shrimp
2 large green onions
4 carrots
1 cup frozen peas
2 to 3 cups peanut oil
3 cups cooked cold white long grain rice
2 eggs
4 tbsp soy sauce
Marinade:
1 tsp shao hsing wine
1 tsp salt
1 ½ tbsp cornstarch
Remove all of the shells and tails from the shrimp and then devein them.


Place the shrimp in a container with a tight fitting lid and add the marinade in the following order. First add the shao hsing wine and salt using your hand to make sure that each piece is thoroughly coated. Then slowly add in the cornstarch again using your hand until it is evenly distributed. Cover the shrimp and let them marinate at room temperature for 30 minutes.


While the shrimp marinate, prepare the other ingredients. Rinse the green onions under cold running water and dry them. Cut off the base and about 1 inch from the top of each onion and discard. Peel off any wilted pieces as well. Then cut the remaining stalks into small slices and set them aside.


Peel the carrots and then cut them into small ¼ inch squares. Place them in a bowl and cover them with hot water. Then microwave them on high for 2 minutes. This is comparable to par boiling. Remove them from the microwave and drain them thoroughly in a colander and set them aside.


Place the frozen peas in a bowl and cover them with hot water. Microwave them on high for 2 minutes. Then drain them thoroughly and set them aside.


Using your hands, squeeze out all of the lumps from the rice and then set it aside.


Once the shrimp have marinated, in a large non stick pot or wok, heat the peanut oil on high.


When the oil is hot (350F) add the shrimp and let them cook for 30 seconds to a minute, or just until pink. Then remove them with a slotted spoon or spatula and place them on a plate lined with paper towels.


After all the shrimp are cooked, remove all of the oil from the wok except for 3 tablespoons. Heat this oil on high.


Once the oil is hot add the onion and stir fry it for 1 to 2 minutes, or just until it is soft.


Add the rice and stir fry for about 3 minutes.


After 3 minutes, make a large well in the center of the rice. Crack the eggs directly into the well and stir fry it until they are cooked through, a little less than 1 minute. Then stir them into the rice.


Immediately after the eggs are stirred in, add the carrots, peas, soy sauce and shrimp. Mix everything together thoroughly and then remove it from the heat. Then place it in a large bowl to serve. Makes about 4 servings.


Related Articles
Editor's Picks Articles
Top Ten Articles
Previous Features
Site Map





Content copyright © 2023 by Lila Voo. All rights reserved.
This content was written by Lila Voo. If you wish to use this content in any manner, you need written permission. Contact Lila Voo for details.