Tofu and Broccoli Stir Fry Recipe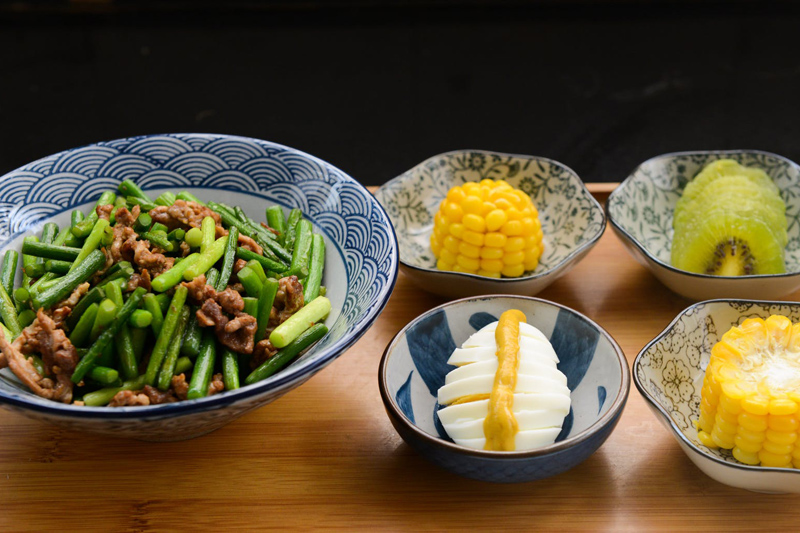 Tofu is a delicious versatile staple of Chinese cuisine. This tasty recipe combines marinated tofu, broccoli and sliced mushrooms in a delicious ginger garlic sauce. Try this delicious tofu and broccoli stir fry and let me know what you think in the Chinese food forum found
here
. Enjoy!
1 pkg firm or extra firm tofu
1 head of broccoli
1 tbsp peanut oil
8oz pkg sliced white button mushrooms
¼ tsp garlic salt
Marinade:
¼ cup soy sauce
3 tbsp sherry
1 tsp sugar
1 inch piece fresh ginger
1 tsp jarred pre chopped garlic
Drain the tofu thoroughly and cut it into 1 inch cubes. Then place these cubes in a container that has a tight fitting lid.


Next, prepare the marinade. In a cup mix together the soy sauce, sherry, sugar and pre chopped garlic. Peel the piece of ginger and gently grate it over the cup. Stir until it is thoroughly mixed in.


Then pour the marinade over the tofu cubes and using your hand, slowly mix it in so that it is evenly distributed. Cover the tofu, place it in the refrigerator and let it marinate for 2 hours.


Once the tofu marinates prepare the other ingredients. Rinse the entire head of broccoli under cold water and then cut off the florets. Break or cut these florets into smaller pieces and place them in a large microwave safe bowl. The stalks can then either be discarded or saved to be used in a future recipe.


Then cover the broccoli pieces with hot water and microwave them on high for just 2 minutes. This is the same as parboiling except it takes much less time. Once they are microwaved, drain them in a colander and set them aside.


Brush off any excess dirt on the mushrooms with a paper towel. If they have quite a bit of dirt I sometimes rinse them quickly under cold water and then dry them with paper towels to completely remove the dirt.


Once the mushrooms are clean, heat a large non stick pot or wok on high. Once hot, add the oil.


When the oil is hot add the mushrooms and the garlic salt and stir fry for about 3 minutes, or until the mushrooms are lightly soft and brown.


Then add the broccoli and stir fry for one more minute.


Next add the tofu along with the marinade and stir until everything is coated with the sauce and the tofu is heated through, about 2 minutes.


Then remove it from the heat and serve. This is great served alongside fried rice. Makes 3 to 4 servings.


Related Articles
Editor's Picks Articles
Top Ten Articles
Previous Features
Site Map





Content copyright © 2019 by Lila Voo. All rights reserved.
This content was written by Lila Voo. If you wish to use this content in any manner, you need written permission. Contact Lila Voo for details.