The Evolution of African American Literature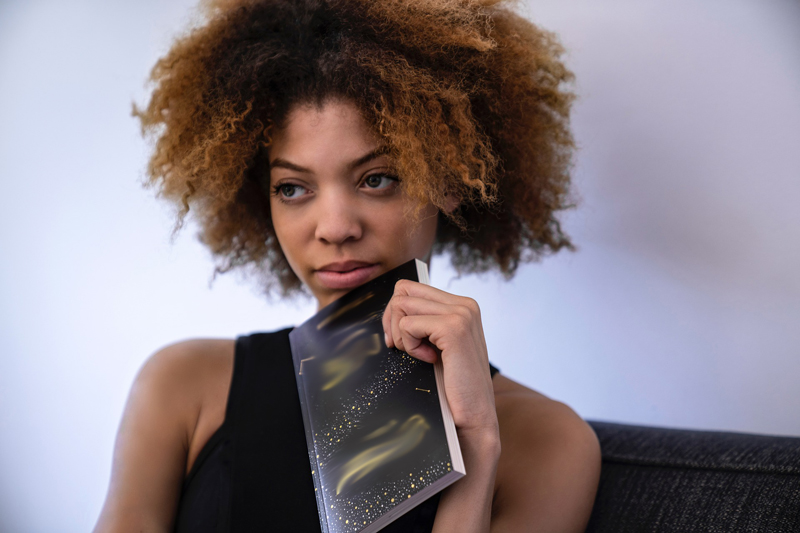 African American literature has evolved over the years. From the writings of W.E.B. Dubois "The Souls of Black Folk" the first Black man to graduate from Harvard University, to Sister Souljah's "The Coldest Winter Ever". The earlier half of the 21st Century finds our literature focused primarily upon our struggle for equality. The latter leaves us "Waiting to Exhale." We went from the "Invisible Man" by Ralph Ellison to Oprah making a movie out of "Their Eyes were Watching God" by Zora Neale Hurston. Ms. Hurston was one of the few who wrote about the independent spirit of a black woman during a time when others including Richard Wright "Native Son" and Langston Hughes "The Ways of White Folks" thought she should be writing about more serious topics.

"Their Eyes were Watching God" was written in 1937 about Janie a black woman who left her 2nd bad marriage and ran off with a younger man. Janie may have been our 1st Cougar [Cougar is slang for an older woman who dates younger men]. Ms. Hurston didn't write about Slavery or Jim Crow. She wrote about matters of the Heart. Her characters weren't poor. Janie lived in a prosperous town where everything was built and owned by black folks. Janie's 2nd husband was the Town's Mayor. Janie's adulterous affair was torrid, passionate, and whimsical. Ms. Hurston's writing was ahead of her time.

Unfortunately, Zora Neale Hurston was broke when she died in 1960. She was buried in an unmarked grave in Florida. Pulitzer Prize winner, Alice Walker the author of "The Color Purple" discovered her unmarked grave in 1973 and put a headstone there. Ms. Walker saw what others had yet to realize. Zora Neale Hurston blazed a new path that expanded African American literature beyond Slavery, Jim Crow, and our struggle for equality. Alice Walker who was discovered by Langston Hughes wanted to honor her legacy for paving the way. Alice Walker published "In Search of Zora Neale Hurston" in 1975 which launched a revival of her work.

We still have our modern day champions for "the Cause" like Randall Robinson "The Debt: What America owes to Blacks", Shelby Steele "The Content of Our Character", and "The Assassination of the Black Male Image" by Earl Ofari Hutchinson, Ph.D. among many others. However, due to the trail blazed by a black woman in the 1930's, who dared to write stories the way she saw fit, we have great modern day African American literature from authors like Alice Walker, Maya Angelou, Walter Mosley, Nikki Giovanni, and Toni Morrison.

In 1973 "Sula" by Toni Morrison was nominated for the National Book Award. Sula was wild, independent, and had a total disregard for the social norm. She ran off and had affairs with white men. Like Zora's character Janie, Sula also returned home to her mostly black community called "the Bottom", where she later dies. The New York Times Book Review named "Beloved" by Toni Morrison the best American novel published the previous 25 years. Ms. Morrison won the Pulitzer Prize for fiction in 1987 for "Beloved." In 1993 she won the Nobel Prize in Literature.

Whether it was 1937 or 1973, African American literature is rich with celebrated masterpieces. A new generation of writers have emerged, who speak to the heart, soul, struggle, and social ills of today's reader. Modern storytellers like: the late Lynn E. Harris, Terry McMillian, Eric Jerome Dickey, BeBe Campbell, Connie Briscoe, and Tina McElroy have large shoes to fill, and the next 36 years will tell whether they have succeeded.





____________________________________
Dianne Rosena Jones is the Founder/CEO of Royal Treasures Publishing, a Transformational Life Coach, Motivational Speaker, and Author of the award-winning "Tragic Treasures: Discovering Spoils of War in the Midst of Tragedy" the "Best Inspirational Book of the Year" [2010].


Related Articles
Editor's Picks Articles
Top Ten Articles
Previous Features
Site Map





Content copyright © 2022 by Dianne Rosena Jones. All rights reserved.
This content was written by Dianne Rosena Jones. If you wish to use this content in any manner, you need written permission. Contact Nina Guilbeau for details.