Wood's Cabins on Oba Lake Ontario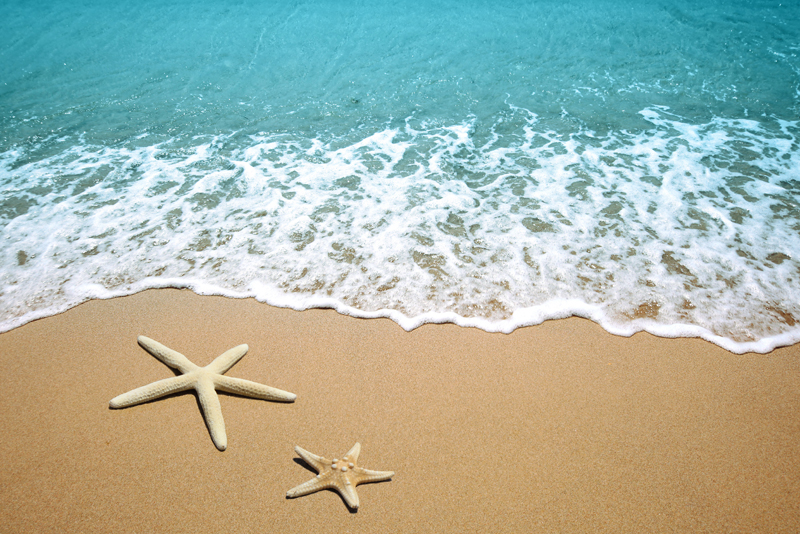 Does getting away to a cozy little cabin in the Canadian bush where; a pristine lake laps only a few feet away, loons call out in the cool night air, and fresh walleye fillets sizzle in the fry pan at the end of a day of fishing, sounds too good to be true, you may want to consider Wood's Cabins, in northern Ontario.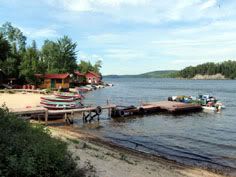 Accessible only by train or bush plane, Wood's Cabins, is situated on the shores of beautiful, and remote, Oba Lake. As the first fishing outfitter located on Oba Lake, Wood's Cabins has been in business since 1957. Currently owned and operated by Mike and Hana Spazier, and son Andrei, Wood's cabins offers up an exciting escape into the Canadian wilderness.
Fishing is the major attraction but if you just love being immersed in the still-wild great north, where cell phones, computers, and TVs are useless, where a bear might be seen rambling along the lake shore, where the stars sparkle in the night sky like shimmering diamonds, and eagles soar on the wind, then you might just fall in love with the place.
I recently returned from just such a trip and what a great week it was. After a long drive from Ohio my friend Karen and I arrived at the little town of Hawk Junction, Ontario at milepost 165, where we were eager to board the Algoma Central Railroad (ACR). The ACR operates regular passenger service between Sault Ste. Marie and the northern terminus, 296 miles to the north, in Hearst, Ontario. The line runs through the heart of 22,000 square miles of recreational wilderness called Algoma Country. The ACR provides access to numerous lakes, lodges, camps and cottages and is the only access into this remote region other than locations where fly-in by bush plane is possible.
Quiet and deserted when we arrived the little train depot of Hawk Junction came alive as excited adventurers like ourselves soon began arriving. Some like my friend Karen, had been here many times, for others like myself, it was our first time. Piles of gear were hauled, and stacked alongside the tracks waiting for the train's arrival. The whistle of the train brought a flurry of activity as it pulled to a stop in front of the depot. Bedding, clothes, fishing gear, and food went into the baggage car. We were on our way, headed
into the Canadian wilderness.
After ninety minutes of viewing the beautiful Canadian backcountry from the train windows we found ourselves debarking the train at remote milepost 212, Wood's Cabins. Owner Mike Spazier was there to greet us. All hands chipped in to pile gear onboard boats and across the lake we went to our home-away-from home for the next 6 days. No turning back now. The train was gone.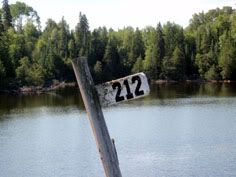 As an outdoorsy kind of gal this place is right up my alley. But Wood's Cabins isn't for luxury lovers. You won't find electricity or hot running water, (except on days the sauna is fired up), flushing toilets or cell phone reception. No fancy restaurants, upscale boutiques, or spa treatments here, just a magnificent natural setting. Mike and Hana pride themselves on keeping the camp as natural and down to earth as possible for their visitors.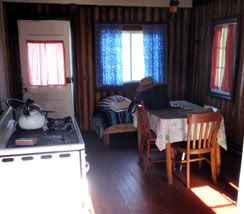 What you will find are all you need in necessities, such as: a cozy housekeeping cabin with a propane gas cook stove, lights and fridge, running cold lake water in the kitchen, filtered drinking water a few paces outside your cabin door, a furnished kitchen, a bed and mattress, an outhouse for each cabin, and a hot shower at least once or twice during your stay. What more could you ask for. I wouldn't even call this anywhere near roughing it but some softies might.
No food is provided so you must bring your own. Of course most folks are there in the hopes that they'll be eating fresh fish everyday. And most do. We weren't so lucky with the fishing but our friendly, and kind neighbors took pity on us and we ate some delicious fish during our stay. Oba Lake is known for some of Canada's finest fishing for Walleye, Northern Pike, Jumbo Perch and White Fish. Boats and motors are available for rent and are beached only a few yards from your cabin.
Before we knew it our week on Oba Lake had come to an end. We were sad to leave such a lovely place but felt reinvigorated by our commune with nature, the good people we had met, the good food we'd eaten and the fun we'd had along the way. With bags packed we boarded the Algoma Central Railway and headed back to Hawk Junction.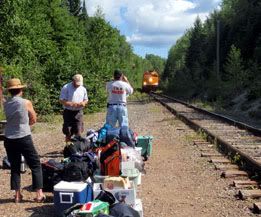 This remote fish camp on beautiful Oba Lake is not for everyone and it wouldn't be the same if it were. But if the thought of being immersed in the beauty of nature in the midst of the spectacular Canadian wilderness, being treated by your hosts like you're family, and spending time being disconnected from the rest of the world while being reconnected with nature, sounds good to you, then you may want to consider this getaway. I'm hoping I'll be back next year!
For more information on Wood's Cabins visit: https://www.woodscabins.com/about.html. For more info on the Algoma Central Railway visit: https://www.agawacanyontourtrain.com/.
You Should Also Read:
Canada's Royal Botanical Gardens
BC Ferries - Free Fares for Seniors
Winter Fun In Michigan's Upper Peninsula


Related Articles
Editor's Picks Articles
Top Ten Articles
Previous Features
Site Map





Content copyright © 2023 by Hazel M. Freeman. All rights reserved.
This content was written by Hazel M. Freeman. If you wish to use this content in any manner, you need written permission. Contact Hazel M. Freeman for details.