My Father's Keeper - Book Review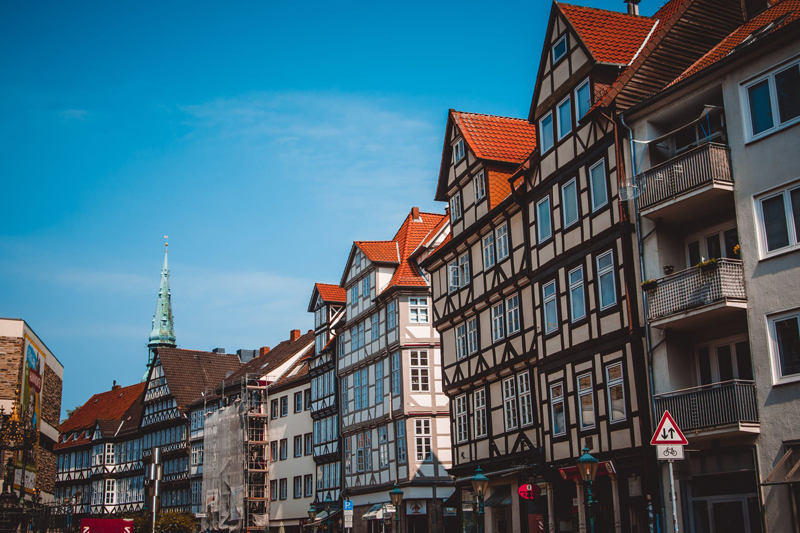 German children of today are taught the open and detailed truth about Nazis, and what took place in Germany, as well as the countries surrounding it, during the time of the Third Reich. The lessons begin from an early age, and visits to former camps are a permanent feature on every school curriculum.
Meanwhile a former Chancellor from the recent past, Gerard Schoeder, stated, 'One thing is clear: The Nazi ideology was willed by people and carried out by people', it did not come out of nowhere, and could not all be explained by blaming 'demon Hitler'.
A heavy burden still felt by many of Germany's people, including those born long after the ending of World War II.
But those who were openly in power during the Third Reich, the Himmler's, Goering's, Speer's and Hesse's for example, and there were many others whose names were not public knowledge, had children. Children brought up in proximity not only to the architects and perpetrators of unthinkable crimes, but who often knew Hitler as a type of 'kind' children and dog loving uncle.
He attended their Christenings, often as the child's Godfather and where it was not unusual for the baby's christening gown to be embroidered with Swastikas, later their birthday parties accompanied by large and extravagant presents, while some children remember being patted on the head by Hitler in Berchtesgaden, his mountaintop home in Bavaria.
What happened to them, and to their lives, when faced with the truth of what had taken place to others, while they had enjoyed an often idyllic childhood with a 'perfect and caring', and often cultured, father who for them had been like any other.
My Father's Keeper: Children of Nazi Leaders - An Intimate History of Damage and Denial, answers a few of those questions as it covers the lives and feelings of some of individual children, the unenviable legacy that they had been left and its consequences.
A German journalist Norbert Lebert began a series of interviews in the 1950's with a number of those "Nazi Kinder", Nazi children, which, after the notes were discovered following his death in 1993, were continued by his son Stephan interviewing now aging 'children' forty years later. These combined with other indisputable facts and biographical details, give a compelling, complex and personalized view of both modern Germany and of the Nazi era.
A few of the Nazi Kinder interviewed are like Gudrun Himmler, born in 1929, who did not allow herself to be interviewed for a second time. She has never had any problem with being her father Heinrich's daughter, visited concentration camps with him and, as we are told, when aged fourteen cut out every picture of him from the newspapers and glued them into a large scrapbook. Named after his godfather, a Bavarian prince, Heinrich Himmler was one of the most powerful men in Nazi Germany and an enthusiastic supporter of the concentration camp system, using it to eliminate those who did not fit his idea of a master race of "Nordic Aryans".
Himmler's "Pueppi", 'doll', as he called her, is still alive, is a dedicated Neo-Nazi supporter and a leading member of Stille Hilfe, the organization that was set up in 1951 to support arrested, condemned or fugitive former SS members. Despite the passage of time there are still many who qualify for clandestine assistance, and Stille Hilfe makes sure they are helped in every way possible. Even to luxury nursing homes for war criminals.
Others are burdened by their heritage.
Most of Martin Bormann's children, who with his opinion that Nazism was 'completely incompatible with Christianity' was probably the most anti-religious Nazi Minister, converted to Catholicism. His eldest son Martin born in 1930 and nicknamed 'Kroenzi' an abbreviation for Crown Prince, was one of Hitler's godsons and christened Martin Adolf but, despite being a supporter of the Nazi party as a child and early teenager, became a Catholic priest and missionary worker in Africa for many years after being given refuge at WWII's end first by a Catholic farmer, and then a priest.
After leaving the priesthood Martin Borman Jnr became a theology teacher, traveled to Israel where he met survivors of the Holocaust, and gave lectures covering in detail the disgrace and terror of the Third Reich at schools throughout Germany and Austria. In 1971 he married the nun who renounced her vows after nursing him following a serious accident.
While Niklas Frank born in 1939, whose father Hans Frank was not one of the most well known of the Nazi leaders but nevertheless efficient in what he set out to do, has called him 'a slime hole of a Hitler fanatic', and has only ever spoken of him with absolute contempt.
Hans Frank was sent to Poland where his aim was to destroy Polish Culture, form ghettos for those of the Jewish faith, and use the Polish people as 'forced and compulsory labor'...slaves. Millions of lives were lost, through extermination and brutality, and starvation because many of the population were forced to live on 600 calories a day.
Hans Frank and Albert Speer were the only two German war criminals at the Nuremburg trials who repented and said they regretted what they had done and for what they had been responsible.
Niklas Frank was seven when World War II led to the defeat of Germany, and with little understanding of what had happened during those years, however, like the lives of the other Nazi Kinder some of whom were imprisoned with their mothers, those of the Frank children were very difficult after their father had been captured.
They had limited money, were not accepted at schools, and in those schools that did admit them they were treated harshly and discriminated against, as the children of a Nazi tyrant and monster. Later, also as with many of the Nazi Kinder, it was hard to find employment.
He now gives lectures about his infamous father and the Nazi era, to young people in what was East Germany, a part of Germany which has a growing Neo-Nazi problem brought about in the main by a combination of present and past circumstances. There Niklas Frank, with his viewpoint on the past and its effects, is attempting to keep the disillusioned and firebrands from straying into a scene that Germany has lived through before.
"My Father's Keeper: Children of Nazi Leaders - An Intimate History of Damage and Denial" is a book that despite the subject matter, and the fact that the interviews tend to jump from one to another at times, is an interesting, informative and emotional but easy read for anyone interested in the time period, the topic or human nature. A difficult subject written with a light hand it is thought provoking, not only in the area it covers but in a wider sense.
Legally the children featured in this book were innocent but they had to decide between attachment to their parents or loathing for their behavior, and many of them, now elderly and decades later, are still trying to find a way to live with the consequences of crimes they did not commit.
Photo: Hitler together with Joseph Goebbels and one of his daughters who, along with her five brothers and sisters, was later killed by her parents. From the Deutsches Bundesarchiv (German Federal Archive)courtesy de.Wikipedia
You Should Also Read:
The Berlin Diaries, 1940-1945, Book Review
Sophie Scholl and The White Rose
East Berlin, a Pre-Unification Memory


Related Articles
Editor's Picks Articles
Top Ten Articles
Previous Features
Site Map



Follow @GermanKultur
Tweet





Content copyright © 2021 by Francine McKenna-Klein. All rights reserved.
This content was written by Francine McKenna-Klein. If you wish to use this content in any manner, you need written permission. Contact Francine A. McKenna for details.