Cancer - Pets - Cancer in Animals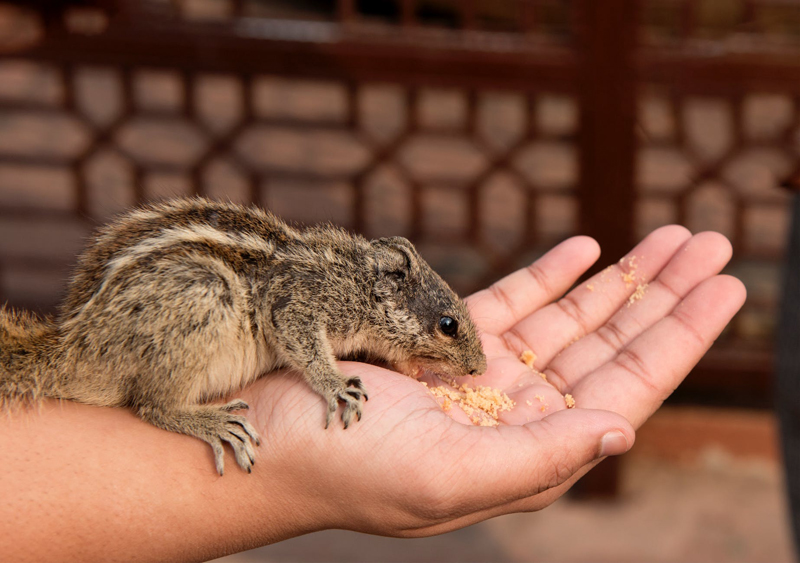 It can't happen to me. It won't happen to my pet. This is only something that affects other people, or other people's pets. I was naive enough to believe that, very long ago; until it happened to me. What am I babbling about; cancer. Cancer is the number one killer of dogs, cats, and many exotic pets.
One day it may invade your life. You may hear those dreaded words, your pet has cancer. After the shock of learning your pet has cancer. You will be given treatment options to consider. At some point through, through this series of events, you will be sitting in waiting rooms and will have the opportunity to talk with other people whose pets have cancer.
It is going to occur to you, it's going to feel like a huge boulder falling in front of your car while driving down the road; there are a lot of animals with cancer. It may stun you at first. However, you are going to have to stand up, become empowered, take charge, and become an advocate for your pet.
Cancer is a frightening word; it will be a very emotional time for you, your family, and your pet. Remember, animals pick up on emotions and it will affect them. The last thing they need is additional stress. Seek out other people going through the same thing, or a support group. You don't have to go through this alone.
Hopefully, you are reading this before you have a pet, or before your pet develop cancer. While cancer is no longer necessarily a death sentence, in fact, an animal has a very good chance of survival with the medical advances in cancer treatments. Huge strides have been made in the treatment of cancer. Consult with a veterinary oncology, or veterinary oncologist.
However, what works best is cancer prevention.
What is causing this huge rise in the numbers of animals with cancer? Good question. There are several possibilities. Each of these possibilities can be avoided hopefully preventing your pet from ever having cancer.
One possibility is water, contaminated water. I suspect water may have been the trigger for my cancers. I have had more than one type of cancer and neither cancer was related to the other. One cancer did not metastasize from the other cancer.
I suspect it was the water because we lived in an agriculture area and we had well water. There was a constant flood of chemical fertilizers, pesticides, and other harmful possible carcinogens, substances known or suspected of causing cancers.
We also lived near a nuclear power plant, a power plant that the people voted to close, and for good reason. The people that ran the plant didn't follow safety protocol. One example was the release of radioactive water into a tiny creek. There are guidelines about how much bad water can be released into what size body of water. The course of action was meant for a large river. We had this creek flowing through our property. We used a sump pump to irrigate our land including our vegetable gardens, using water from the creek.
Have your water tested. Or get a good filter and filter the water your pet drinks. You will have to shop around for filters. Filters like Britta are good for copper and chlorine but don't take care of many potential carcinogens.
I also suspect a rather large reason for cancer in our pets is cheap commercial animal food bought at the local super market. Buy a high quality organic food.
If you smoke, do so outside. Neither your pets nor children should be exposed to second hand smoke.
Don't use pesticides, herbicides or other chemicals near your pets or in places where your pets may be exposed to these carcinogens. Think about your pet residing at floor level. It's easy to forget. You have a major ant invasion and commence spraying where the floor meets the wall. Shortly thereafter, your pet decides to check out what you have done. Or, picks that spot for one of those immediately necessary naps.
Spay and neuter your pet at an adequate age, spay and neutering has been proven to prevent some cancers in many animals.
What is a carcinogen? Usually cells do exactly what they should do, multiply, and divide. The body stays in good repair. When these healthy cells are exposed to carcinogens, sometimes it takes a short period of time, or a long time exposure, they can cause the cells to act differently, perhaps to speed up the rate of cell division. The cells that were changed by the carcinogens begin to multiply and divide faster and erratically, destroying healthy tissues. They can also transport themselves to other areas of the body via the lymph system or blood network.
Why do carcinogens affect some animals and not others? It could be because of a weakened immune system. Maybe because our pets aren't getting a healthy diet, or not getting enough exercise. Perhaps, we have taken an exotic pet into our home that has substantial social needs they would have gotten from their own kind, an example parrots. All animals have very different needs and often we do not meet these needs causing stress; and stress does weaken the immune system.
If we can prevent cancer the next best thing would be early detection of cancer. Watch for signs of possible cancer while grooming your pet. Look over its entire body each time you groom. Know that body well, so that if a change should occur you will recognize it. When you cuddle and pat your pet, again know his or her body well. If you are familiar with the body you will detect something abnormal.
This video on pet cancer is excellent.
Is it Cancer? Pet Lumps & Bumps
What signs should you watch out for, and how does cancer affect your pet? Does your pet have an unusual swelling or a lump? Take your pet to a veterinarian immediately. Has your pet started limping or have a different gait? Has your pet lost weight? Has your pet begun having difficulty urinating or defecating? Has your pet's usual routine changed? An example would be, not interested in playtime, or walk time. Does your pet have a lack of energy? Do you see a sore that isn't healing? Perhaps your pet has a loss of appetite. Do you detect an unusual odor?
If you detect anything unusual get your pet to a veterinarian immediately. With early treatment there is a very good chance of survival. With early detection, treatment is also a lot less expensive. Continued...
Cancer the Number One Killer in Pets continues with Cancer and Animals
Exotic Pets BellaOnline site map
Exotic pet articles site map
Diana Geiger Exotic Pets Editor
on
Pets at Risk: From Allergies to Cancer, Remedies for an Unsuspected Epidemic


Ferrets: A Complete Guide available in paperback and Kindle. By Diana Geiger (me:) Five star reviews!






Ferrets: A Complete Guide - Paperback

Ferrets: A Complete Guide - Kindle

PDF Version Ferrets: A Complete Guide (Access to free PDF Reader)
Ferrets: A Complete Guide

Scroll down a litter further and sign up for the exotic pet's newsletter. Your email is 100% safe, I never even see it. You will receive a newsletter once a week. Once in a great while an emergency newsletter may go out, but this would be only for a big illness outbreak or other emergency. Subscribe so you will know when new content comes out!


Join Exotic Pets Bellaonline on Facebook - be sure to click the "like" Exotic Pets Facebook

Exotic Pets @ Twitter

This site needs an editor - click to learn more!

You Should Also Read:
Exotic Pet Site Map
Ferrets - A Complete Guide Paperback and Kindle
Exotic Pet Shopping (the safest for your pets)




Related Articles
Editor's Picks Articles
Top Ten Articles
Previous Features
Site Map





Content copyright © 2021 by Diana Geiger. All rights reserved.
This content was written by Diana Geiger. If you wish to use this content in any manner, you need written permission. Contact BellaOnline Administration for details.