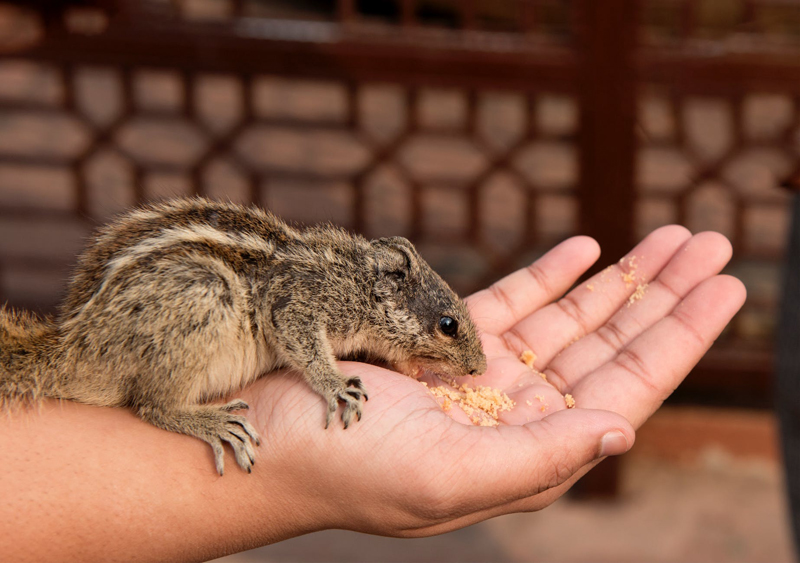 Find out what treatment options are available. Discuss these options with your veterinarian. Some of these options may be surgery, chemotherapy, or radiation.
There are alternative cancer treatments as well. I began school to become a Doctor of Naturopathy, ND degree. An ND believes the body has an innate healing ability. I just couldn't finish because of having breast cancer which resulted in a double radical, and then the reconstruction; end result was a massive flesh eating infection that came very close to killing me. It took over a year of many surgeries, antibiotics, home nurses to finally kick the infection. Though, I did learn a great deal.
Holistic doctors treat the body as a whole. You may want to confer with a holistic veterinarian.
Cancer in Dogs and Cats - Symptoms and Alternative Therapies video on youtube Cancer video There are many other very informative videos and information on cancer at Holistic Pet Info
Another approach I find intriguing is something called visualization. I had heard of visualization but until I read the August 2010 issue of Reader's Digest I hadn't been motivated to research visualization. There was a feature on amazing pets. One of these amazing animals was a Bald Eagle. Found injured as an eaglet the poor little fledgling was taken to a wildlife care center and was hand raised by a volunteer. The eagle would never fly, however this volunteer would take him for walks in the woods (gloved hand). After two years a lump was found on the eagle's neck. Someone told this volunteer about visualization. Eight months later this eagle was cancer free. If you get a chance you have got to read this story, the ending is beyond amazing.
An October 1997 Morris Animal Foundation survey not only showed cancer as the number one killer of dogs and cats, but also the leading cause of death in ferrets, rabbits, and birds. This study is very worrisome to me and it should be to you too. Since this survey animal cancer has been on the up rise.
One case in point, terminology may be misleading, making a person wonder if there really is that much cancer in our pets. Often you will see or hear the word neoplasm instead of cancer with pet/animal related cancer.
Other theories of what is causing cancer in our pets are plentiful. However, certain vaccinations seem to be causing cancer especially at the injection site. Another possibility is that animals are being spayed and neutered far too young, often just weeks old. An example of this is ferrets, and they are right up there with dogs and cats as cancer being a number one killer.
Many animals, especially pedigreed purebreds and animals mass bred such as ferrets, guinea pigs and rabbits, have suffered genetic damage by years of inbreeding.
Lack of natural sunlight causes vitamin D deficiency which can leave the animal vulnerable to cancer.
I have seen a lot of pet skunks with cancer; I attribute it to lack of a natural diet resulting in nutrient deficiencies, lack of sunlight (vitamin D deficiency), and insufficient exercise, exposure to chemicals, second hand smoke, inbreeding, and carcinogens in their drinking water.
Something else I find quite troublesome is that cancer is big business; yes I am saying it is highly profitable. How many bilateral mastectomies occur when a single breast being removed would have been perfectly sufficient? I believe this happened in my case. If doctors take kickbacks from pharmaceutical companies and manufacturers of surgical implants what would keep some veterinarians from over diagnosing or over treating? I am sure treating the disease instead of preventing the disease is far more financially rewarding.
Through the coming months we will examine cancer and pets more in-depth. However, in the meantime you can be an advocate for our animals!
Go to part one of this article Cancer the Number One Killer in Pets
Exotic Pets BellaOnline site map
Exotic pet articles site map
Diana Geiger Exotic Pets Editor
on
Pets at Risk: From Allergies to Cancer, Remedies for an Unsuspected Epidemic


Ferrets: A Complete Guide available in paperback and Kindle. By Diana Geiger (me:) Five star reviews!






Ferrets: A Complete Guide - Paperback

Ferrets: A Complete Guide - Kindle

PDF Version Ferrets: A Complete Guide (Access to free PDF Reader)
Ferrets: A Complete Guide


Join Exotic Pets Bellaonline on Facebook - be sure to click the "like" Exotic Pets Facebook

Exotic Pets @ Twitter


Scroll down a litter further and sign up for the exotic pet's newsletter. Your email is 100% safe, I never even see it. You will receive a newsletter once a week. Once in a great while an emergency newsletter may go out, but this would be only for a big illness outbreak or other emergency. Subscribe so you will know when new content comes out!




This site needs an editor - click to learn more!

You Should Also Read:
Exotic Pet Site Map
Ferrets - A Complete Guide Paperback and Kindle
Exotic Pet Shopping (the safest for your pets)




Related Articles
Editor's Picks Articles
Top Ten Articles
Previous Features
Site Map





Content copyright © 2022 by Diana Geiger. All rights reserved.
This content was written by Diana Geiger. If you wish to use this content in any manner, you need written permission. Contact BellaOnline Administration for details.