Say it Loud, I'm Black and I'm Proud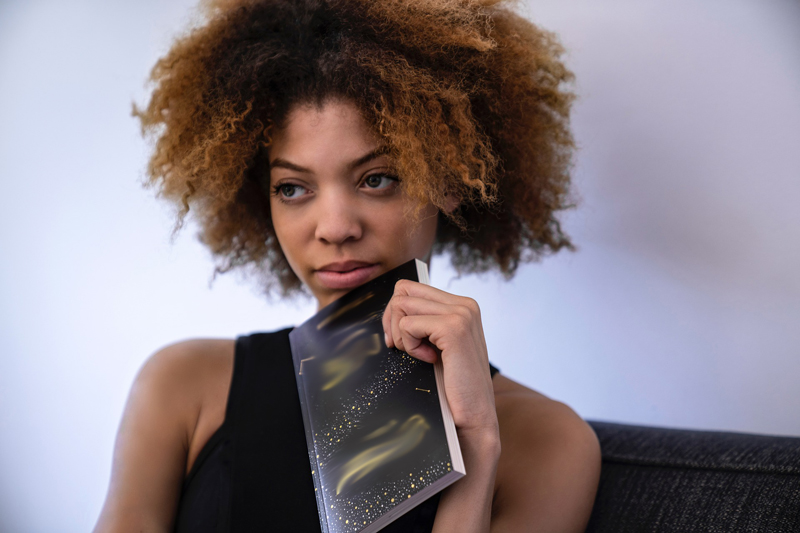 The 60's brought forth the Civil Rights Era and the 70's ushered in the Black Power Movement. Writings about Slavery & Jim Crow gave way to published works of poetry, novels about black love, black hardship, black life, and the introduction of urban fiction. Black authors were intellectual, proud, daring, defiant, and bold.

James Baldwin was a prominent writer in the 60's. Although, his most notable work "Go tell it on the Mountain" was published in 1953, controversy swirled his writings in the 60's. Many of his writings dealt with the complexities and challenges of being a homosexual. Baldwin moved to Paris to avoid the discrimination of being Black and Gay, but he continued to write and publish novels and essays in America. His lengthy essay called "The Fire Next Time" was published in two issues of the New York Times and he was featured on the cover of "Time" magazine in 1963. James also wrote a book-length essay in the late 60's that dealt with the assassinations of three of his personal friends: Medgar Evers, Malcolm X, and Martin Luther King, Jr.

Toni Morrison helped promote Black literature and authors working as an Editor for Random House in the 1960s and 70s. Morrison herself would later emerge as one of the most important African American writers of the 20th century. Her first novel, "The Bluest Eye" was published in 1970. Several black-owned publishing houses and publications sprang up including: Third World Press, Broadside Press, and Energy Black South Press.

1970's saw African American books topping the bestseller lists. Among the first books to do so was "Roots" by Alex Haley. Haley also wrote The Autobiography of Malcolm X in 1965. Very few people know that there was another author during this period who sold nearly 2 million copies of his debut autobiography in 1973. That writer was Iceberg Slim aka Robert Beck. Iceberg Slim was a reformed pimp and father of urban fiction.

"Pimp: The Story of My Life" was published in 1969 by Holloway House. It sold very well, mainly among black audiences. It was eventually translated into German, French, Italian, Spanish, Dutch, Swedish, and Greek. The book was largely ignored by white America. Beck wrote seven more novels. His urban fiction sold over six million books prior to his death in 1992, making him one of the best-selling African-American writers (after Alex Haley).

Influenced deeply by the writings of Iceberg Slim, Donald Goines introduced us to "Dopefiend" in 1971. Despite being addicted to heroin at various times in his life, he wrote 16 books in five years. Just like Iceberg Slim, he began his writing career while serving time in Prison. Some of Goines' novels have become films like "Never Die Alone", starring DMX. Donald and his common-law wife were shot to death. It was rumored that they were murdered by neighborhood criminals who objected to characters and storylines Donald wrote about. The criminals feared the books would give police clues to their identities.

By the end of the 70's African American writers had reached a level of success in publishing previously unheard of, but the best was still yet to come.





______________________________
Dianne Rosena Jones is the Founder/CEO of Royal Treasures Publishing, a Transformational Life Coach, Motivational Speaker, and Author of the award-winning "Tragic Treasures: Discovering Spoils of War in the Midst of Tragedy" the "Best Inspirational Book of the Year" [2010].


Related Articles
Editor's Picks Articles
Top Ten Articles
Previous Features
Site Map





Content copyright © 2022 by Dianne Rosena Jones. All rights reserved.
This content was written by Dianne Rosena Jones. If you wish to use this content in any manner, you need written permission. Contact Nina Guilbeau for details.