An enlightening weekend in Poland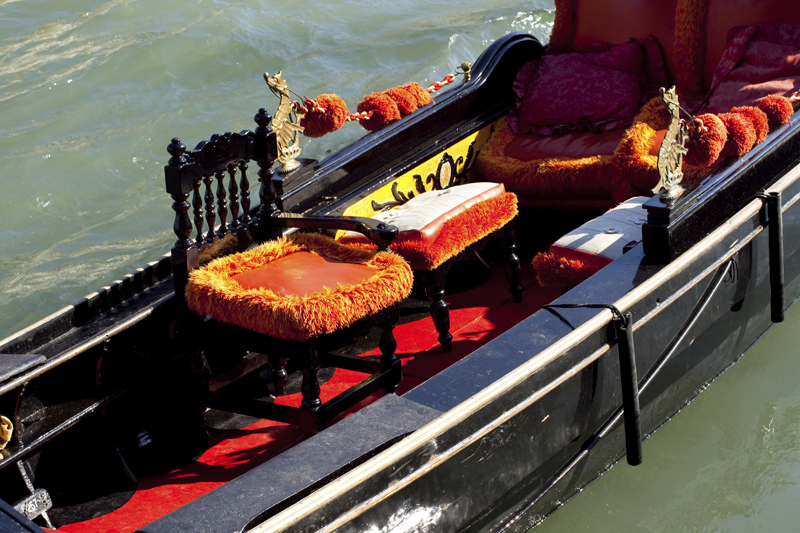 Walking out of the Poznan airport into a blast of freezing air in Poland made us silently feel grateful that we lived in the warmth of India.Over the week we were glad we had carried everything from a cap to mufflers, boots and gloves besides a leather coat to ward off the sub zero winter chill and rain.We were housed in a small yet comfortable Hotel Max on the outskirts of the city and besides the clean and comfortable rooms we were given a large and elaborate breakfast every morning. Unlimited coffee and tea was also on offer which was welcome every time we came back in from the freezing cold.

I had gone for the UN Climate Change Conference,along with my husband, but whenever we got time off , we hopped onto the trams and buses going in different directions to enjoy the various sights and sounds of Poznan.Free use of public transport was thrown in for the delegates of the conference by the city fathers.

While eating my breakfast one morning I noticed what they called the 'museum of martyrology', on the other side of the road. Michael the manager of Hotel Max explained that it had been a penal and investigative camp which had been established in 1943 where 2000 people had been held before being sent to concentration camps.He said that the place was called "the camp of bloody revenge" where 22,000 people were held over time but final numbers are unknown.

Poland is largely catholic and the last Pope John Paul the II hailed from here. All over, the landscape was dotted with churches but St. Barbara's attracted our attention with its huge bell tower and strange dome shape.Most church spires are slim and tall reaching into the sky. These with rounded tops were characteristic of East Europe we were told.

A stopover in Warsaw for a day showed us a Poland which was very different from the smaller Poznan. Warsaw is bigger and as the taxi taking us into the older part of the city swung past the city center we noticed a huge faux palm tree. For a minute we wondered what a palm tree was doing in the depths of winter in Poland, till we noticed strong wires anchoring it in place against the winter gusts of winds.

We had booked ourselves into a student dormitory called The New World Hostel and were patting ourselves on our backs about getting affordable accommodation, when we realised we had to lug our suitcases up four steep flights of stairs and no lift in sight.After huffing and puffing up we were finally happy with the comfortable rooms and clean toilets. Fresh towels were ten Zloty's each which was refunded when we returned the towels! What was wonderful was breakfast which was cooked for us by the owner of the hostel himself, who effortlessly whisked up fresh apple and banana pancakes. We literally gobbled down smeared with strawberry sauce, hot off the pan.

Book shops abound in Warsaw and so we went in search of the collected works of one of the best-known 20th century Polish poets Zbigniew Herbert (1924-1998).Herbert was highly interested in Hungary and a poem that he wrote about the country's 1956 anti-Soviet revolution become the best known among the many poems written about the event at that time. Getting the poems in Polish were easy but unearthing an English translation was hard. We finally did get one in the most unexpected book shop.The Polish unlike western europe, do not all speak English but do make an effort to try and understand your needs.What was interesting was in almost every shop there was a large rack of Bollywood block busters and large posters of Sharukh Khan and Aishwaraya Rai. Apparently Bollywood is big on the Polish wish list for films and sell well according to the store owners.

Since darkness descended at 4pm it was wonderful to walk along the highly lit up streets, muffled up against the cold winds, encased in knee length boots and leather jackets.Finally the warmth of the pub named Plotka, beckoned and we trooped in to savour some Pierogi which is a famous polish dumpling, finishing with some Polish pastries. Interestingly the price of a cup of coffee was the same as a glass of beer. And of course one could see that vodka shots were preferred by the clientele to help fight against the biting cold outside.





You Should Also Read:
My personal blog


Related Articles
Editor's Picks Articles
Top Ten Articles
Previous Features
Site Map





Content copyright © 2022 by Marianne de Nazareth. All rights reserved.
This content was written by Marianne de Nazareth. If you wish to use this content in any manner, you need written permission. Contact Marianne de Nazareth for details.