Zora Neale Hurston: Born Too Soon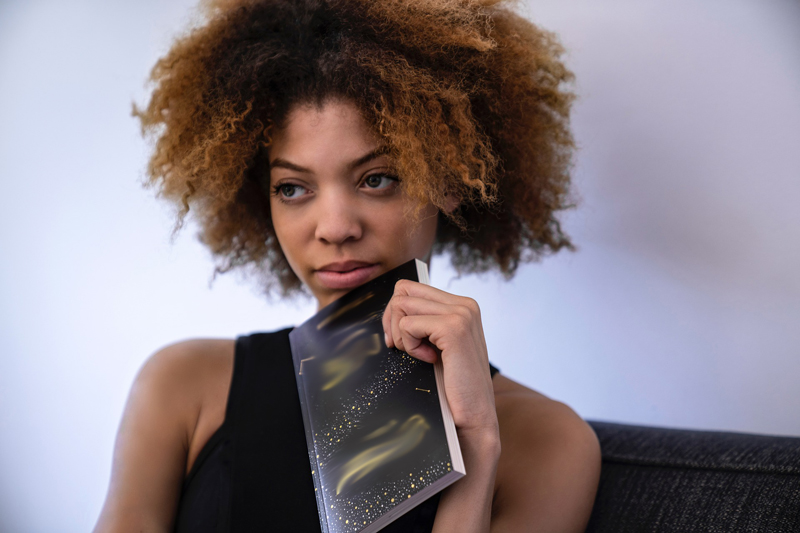 "I am not tragically colored. There is no great sorrow dammed up in my soul, nor lurking behind my eyes. I do not mind at all." ~Zora Neale Hurston

Zora Neale Hurston was born at the height of the Negro's transition from Slavery to Jim Crow. However, growing up in the 1st incorporated all Black township of Eatonville [Florida], where her father would become Mayor gave her a unique perspective of Black life, which was reflected in her writings. Her point of view would alienate her in life, but elevate her in death.

I was first introduced to Ms. Hurston's books while attending Morgan State University. In 1918, Ms. Hurston lied about her age in order to obtain admission to Morgan Academy [Later to become Morgan State University]. Afterwards she spent a brief time at Howard University, eventually leaving to attend Barnard College on scholarship, where she was the only black student. She graduated from Barnard with a B.A. in Anthropology and went on to pursue two years of graduate studies at Columbia University.

Zora Neale Hurston was a novelist, folklorist, and anthropologist. Her first novel Jonah's Gourd Vine was published in 1934. Mules and Men investigated voodoo practices in black communities in Florida and New Orleans. However, her greatest novel Their Eyes Were Watching God was published in 1937. Oprah turned Their Eyes Were Watching God into a movie starring Halle Berry. Having read the book in 1998, I thought the movie was an accurate and beautiful interpretation of the story of an independent, free-spirited black woman who dared to run-a-way from an abusive husband with a younger man. Janine and Tea Cake shared an adventurous love. On Television, they also shared an envious kiss that linger long after death had separated them. The year after its release she traveled and studied Caribbean voodoo, Tell My Horse was published. Her autobiography Dust Tracks on a Road was a commercial success in 1942.

Her literary influence faded because others felt she should write about the struggle of the Negro, but none of her books discussed racism. Zora held a utopian view and believed that Colored people could attain sovereignty from white American society and all its bigotry. It's not hard to understand why she believed that. She was twice divorced and falsely accused molesting a 10 year old boy. Although she was cleared of the charges her personal life suffered due to the scandal.

Ms. Hurston opposed the Supreme Court ruling in the Brown v. Board of Education case of 1954. She believed that separate, but equal was obtainable and feared that integration would lead to the demise of cultural traditions being passed down to future generations. She voiced her opposition in a letter, "Court Order Can't Make the Races Mix", that was published in the Orlando Sentinel in 1955. Hurston never reversed her opinion. I believe that those of us who have watched all black communities crumb under the effects of gentrification, and seen once thriving black communities stripped of their businesses, would have to agree that there was some truth to her fear concerning the ill effects that integration would have on African American culture.

Alienated due to her philosophies and writings, Ms. Hurston spent her last days in a welfare home where she died in poverty. She was buried in an unmarked grave. Years later, Alice Walker [The Color Purple] found an unmarked grave in the general area where she was buried and placed a headstone there. Hurston's work slid into obscurity for decades, for a number of cultural and political reasons. Many readers objected to the dialect of her novels and felt it perpetuated the racist views and stereotypes held about Colored people. However, the article, "In Search of Zora Neale Hurston", by Alice Walker was published in 1975. This article revived interest in her work. The renewed interest in her writings introduced readers like me to a woman and writer ahead of her time. Truly, when reading the works of Zora Neale Hurston you'll find that she was born too soon.

"Sometimes I feel discriminated against, but it does not make me angry. It merely astonishes me. How can any deny themselves the pleasure of my company? It's beyond me." ~ Zora Neale Hurston




________________________________
Dianne Rosena Jones is the Founder/CEO of Royal Treasures Publishing, a Transformational Life Coach, Motivational Speaker, and Author of the award-winning "Tragic Treasures: Discovering Spoils of War in the Midst of Tragedy" the "Best Inspirational Book of the Year" [2010].


Related Articles
Editor's Picks Articles
Top Ten Articles
Previous Features
Site Map





Content copyright © 2023 by Dianne Rosena Jones. All rights reserved.
This content was written by Dianne Rosena Jones. If you wish to use this content in any manner, you need written permission. Contact Nina Guilbeau for details.