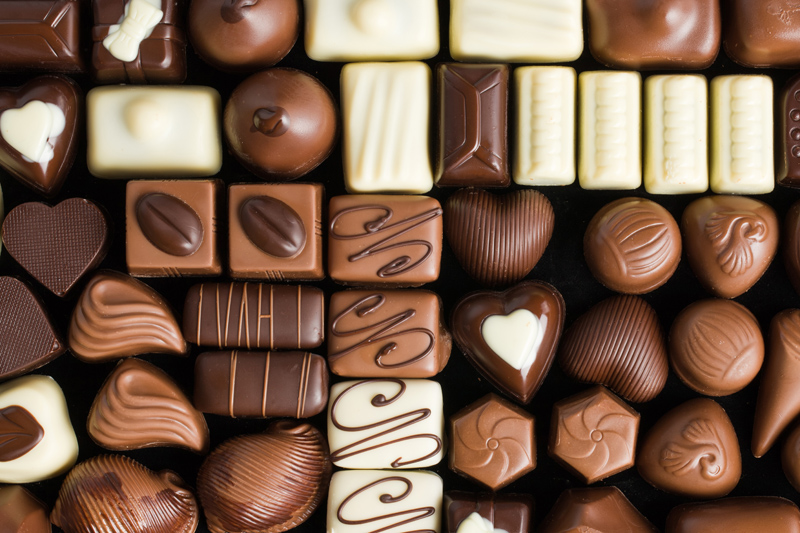 A chocolatier is a person who makes and/ or sells chocolate. The media and movies, such as Chocolat, have depicted this as a career filled with passion and romance. While your passion in chocolate can lead you down the path of becoming a chocolatier it is important to note that this is a serious profession and is typically filled with hard work and long days. If you think this is the career for you it may be worth the dedication. The job of a chocolatier can cover selling, making chocolate for a company or starting your own chocolate shop.

There is no standard path of a successful chocolatier. Some are self-taught, while others have extensive education and training. There are few schools that focus solely on chocolate making. However, a Bachelors or Associates Degree in Pastry Art at a culinary institute will cover chocolate making. Below are some options on creating your path into the chocolate world.

• An associate's degree or bachelor's degree in Pastry Art at a 4 year institution such as Johnson and Wales University or the Culinary Institute of America.
• Ecole Chocolat is an online school that is just for making chocolate. You will learn about the history of chocolate, techniques, recipe development, and understanding the taste. The founder of this school spent 10 years as a master chocolatier. Most of the instructors are chefs or professionals owning their own chocolate businesses.
• Barry Callebaut, a company that is the leader in chocolate products and supplies, opened the Chocolate Academy in Chicago. This is the only one in the United States. The rest are located around the world with a total of 13 locations. Each course is 3 full days.
• The French Culinary Institute has a Chocolate Candy and Confections course in New York that is 25 hours made up in 5 classes. The institute also offers a Chocolate Dessert course consisting of 15 hours in 3 classes.
• The Notter School in Orlando, FL has a 24 week program for Pastry Arts.
• L.A. Burdick Handmade Chocolates in New Hampshire has a 4 day workshop on chocolate making.
• Vocation Vacations are a new and exciting way to try out a new career. This may be a great way to decide if this is the work you would like to pursue. For a fee you can work alongside a professional in the industry of your choice. There are quite a few options for working with chocolate. This person will act as a mentor and allows you to try on the career.
• If school or working with a mentor is not possible or not in the budget there is an abundance of books and websites available. Try experimenting for friends and family. Check in your area for schools, restaurants, or chocolate shops to determine if they are offering any free seminars or cheap classes.

It is a lot to think about and consider. The good news is there many ways to follow your passion in chocolate. Sweeten the Soul with chocolate!



Related Articles
Editor's Picks Articles
Top Ten Articles
Previous Features
Site Map





Content copyright © 2023 by Michelle Matile. All rights reserved.
This content was written by Michelle Matile. If you wish to use this content in any manner, you need written permission. Contact Brandii Lacey for details.