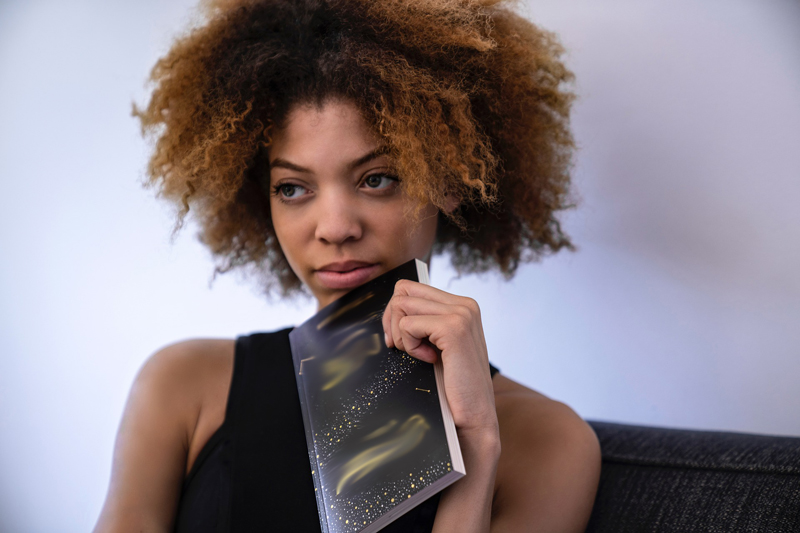 We Wear the Mask

We wear the mask that grins and lies,
It hides our cheeks and shades our eyes,
This debt we pay to human guile;
With torn and bleeding hearts we smile,
And mouth with myriad subtleties.

Why should the world be over-wise,
In counting all our tears and sighs?
Nay, let them only see us, while
We wear the mask.

We smile, but, O great Christ, our cries
To thee from tortured souls arise.
We sing, but oh the clay is vile
Beneath our feet, and long the mile;
But let the world dream otherwise,
We wear the mask!

Paul Laurence Dunbar [1872-1906]


I fell in love with "We Wear the Mask" when I attended college Morgan State University. It spoke to the depths of my soul and has remained there. "We wear the mask that grins and lies. With torn and bleeding hearts we smile." It captured my attention because although it was written for a different era, a different people, it defined my existence. I had not endured slavery or experienced the fear and torture during the time of Jim Crow, but I knew what slavery felt like, emotionally. Paul Lawrence Dunbar penned how I felt, each time I smiled while silent cries rose from my torn and bleeding heart inside.

Dunbar was speaking of our ancestors [former Slaves] who were forced to don "the mask." It hid their outrage and covered their anger. It hid their broken, bleeding hearts inside. While the world thought otherwise they wore the mask. It enabled them to survive the carnage of their reality. For those who had survived 400+ years of Slavery "the mask" was vital to their existence. Although, the Slavery that our ancestors experienced is over, many of us remain psychologically imprisoned in countless ways. What was meant to protect us has now enslaved us. Our survival mechanisms have gone awry leaving us trapped behind a protective covering indefinitely.

For me, I thought that my mask had enabled me to live with my tragic past, but in all actuality, "I was trapped." I became trapped behind a facade that I embraced during a season of turmoil, because I could not find a way to detach myself from the experience. My defense mechanism was flawed. The tragic moment was over but I could not find my way out from behind my camouflage.

Many of us [of all races, colors, and religious creeds] still wear a mask of some kind. How rare and refreshing it is to meet someone who has removed their mask to reveal a freedom that few will ever experience. In the words of a poem written in 1896, I found the strength to remove my mask. I stopped hiding my pain and frustration and I found freedom which led to true happiness and contentment. Embrace a poem written more than 114 years ago and gingerly remove your mask. It's time for others to meet the real you.



_____________________________________
Dianne Rosena Jones is the Founder/CEO of Royal Treasures Publishing, a Transformational Life Coach, Motivational Speaker, and Author of the award-winning "Tragic Treasures: Discovering Spoils of War in the Midst of Tragedy" the "Best Inspirational Book of the Year" [2010].


Related Articles
Editor's Picks Articles
Top Ten Articles
Previous Features
Site Map





Content copyright © 2022 by Dianne Rosena Jones. All rights reserved.
This content was written by Dianne Rosena Jones. If you wish to use this content in any manner, you need written permission. Contact Nina Guilbeau for details.