How to Choose a Mediterranean Cruise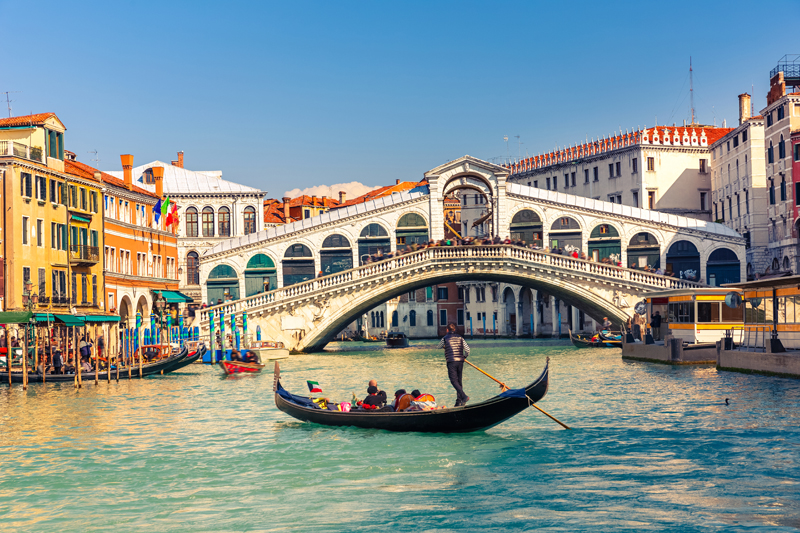 Cruising to southern Europe's Mediterranean and Adriatic ports can combine once-in-a-lifetime experiences with luxury travel as your cruise ship hops between islands and ports like Venice, Sardinia, Capri, Cyprus, Nice and Barcelona.

Shore excursions can add even more exciting destinations, taking you from the ports to iconic spots such as the Leaning Tower of Pisa, Florence, Rome, Pompeii, Seville and the Riviera hill towns. But your vacation will only be perfect if the ship and its itinerary match your own interests and your travel style.

To find the right cruise for you, follow these tips:

•Look carefully at the pictures on the cruise line's website and in its brochures and websites. They can tell a lot about the ship's clientele. How old are the passengers they show? If you're twenty-something and single, a ship filled with young families or retirees could get boring really fast. The photos show who this ship and its programs cater to.

•Read the details and descriptions carefully to make sure they fit your style. Are meals open seating or are passengers assigned a table, dining with the same people every meal? Is dinner formal or casual, or can you choose between several different dining options? Does it seem like an atmosphere you'd be comfortable in – not too stuffy or too casual?

*Does it offer the level of luxury you prefer? Is it so luxurious that you are likely to feel under-dressed in the rarified atmosphere? Or so casual that you feel as though you are at a fraternity party instead of a cruise?

•How big is the ship? Smaller and exploration-style ships are often more luxurious, but their biggest advantage is that they can fit into ports that are too small for the mega-liners. Spending time in charming little ports gives you a feel for local life that you may miss in the big cruise ports. But they lack the lively social life of a bigger ship, where you will have more choice of activities and more people to meet.

•Read the itinerary carefully and ask for the ship arrival and departure times if they are not in the brochure or on the website. Many people forget this very important detail of port stops, and find that the ship stops for only a few hours or at the wrong time of day for sightseeing. Some itineraries sound wonderful, with a lot of interesting places, but stop at these only two or three hours. Especially for a big ship, this barely allows time to get off the ship and back on again. Or they arrive in the evening and leave before attractions open in the morning. If getting to see and do things ashore are important to you, avoid short stops.

•Consider the shore excursions, however. The exception to the above tip is when a stop is designed for passengers to disembark for a day-long shore excursion, to be picked up at the next stop later in the day. If this is the case, is the cost of the shore excursion included in the cruise price? If you choose to remain on the ship, be prepared for a quiet day with few other passengers on board – which might be just what you like.

•Read about the ports on the itinerary before choosing. Some really have very little to do, but are quiet, relaxing places to just enjoy being in a foreign country. As mentioned above, other stops may be to allow for shore excursions. That is not necessarily bad – you can either join the excursion or just hang out in what could be a very nice town with interesting places to discover on your own.

•Does the cruise have a special theme, such as history or music or wines? If the subject interests you this could be an opportunity to meet others who share your interest. On the other hand, if you hate Puccini's operas or don't admire Michelangelo, it could be the wrong cruise for you.

A little time spent in careful planning can make all the difference, so ask all the questions before you book that perfect luxury cruise vacation.


Related Articles
Editor's Picks Articles
Top Ten Articles
Previous Features
Site Map





Content copyright © 2023 by Barbara Radcliffe Rogers. All rights reserved.
This content was written by Barbara Radcliffe Rogers. If you wish to use this content in any manner, you need written permission. Contact Barbara Radcliffe Rogers for details.