Specialty Serpents Top of the Web Award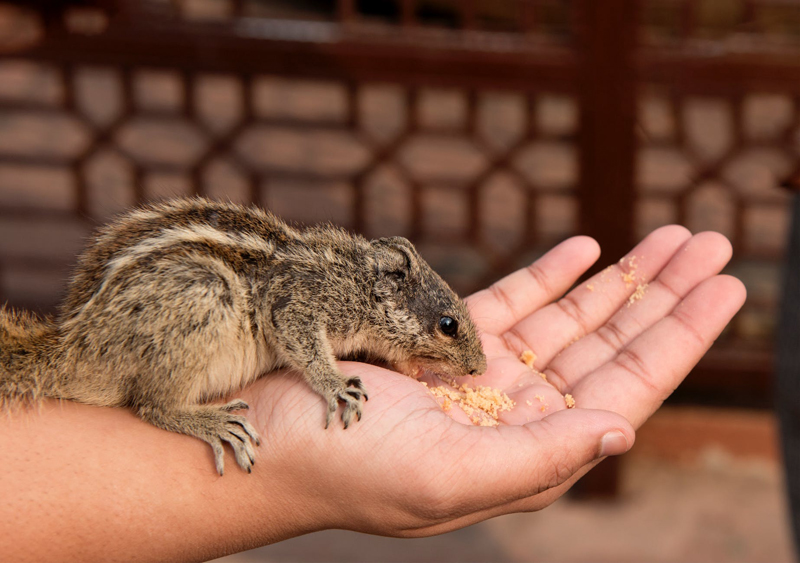 Eric S. Roscoe of Specialty Serpents
Specialty Serpents
is the winner of the rarely given prestigious Exotic Pet BellaOnline Top of the Web Award. I have given the award only a handful of times since I have been an editor for Exotic Pets BellaOnline, and adding the two times I have been the editor of Exotic Pets that has been a lot of years!
I don't give the award because of fancy websites I give the award only to people that CARE about exotic pets and go out of their way to help exotic pets. Other words, above and beyond! I think Eric himself best describes my beliefs in a statement on his website. "For me, education concerning the proper care of these animals and promoting responsibility in the hobby...," states Eric.
In addition, Eric offers outstanding advice, "With the ever present threat uninformed legislation affecting our rights and freedoms, I also recommend that everyone to unite together, whether you keep ball pythons, geckos, or tortoises. That is why I have joined USARK and PIJAC, two national organizations that fight for our rights as reptile keepers."
Eric S. Roscoe of Specialty Serpents holding a Bullsnake (Pituophis catenifer sayi)



According to Eric, he has been interested in reptiles, more often than not snakes, for many years, beginning at the tender age of six! His first pet snake, a California Kingsnake, was given to him for his birthday just a couple years later. This series of events molded his life forever.

"I am an avid herpetoculturist currently specializing in quality boas and pythons in particular and have been for well over 15 years. I also enjoy do it yourself reptile enclosure/rack system building projects, and the genetic aspects behind breeding and producing morphs in the hobby and industry of herpetoculture."

Many years ago, little was known about reptiles and amphibians, this has vastly changed. "Over the past several decades, thousands of private animal owners, researchers, and herpetoculturists have made tremendous strides in furthering our knowledge and expertise in the biology, husbandry, and captive propagation of thousands of species of reptiles and amphibians. Many new and previously unknown behavioral, dietary, reproductive, and other biological aspects have been discovered through the private ownership and propagation of reptiles and amphibians," states Eric. Eric goes on to say, "as quoted by the United States Association of Reptile Keepers (USARK), 'At this the Reptile Industry is the most successful and experienced entity in the world at managing and maintaining an entire order of vertebrate animals.'"

Because of the hard work leading to these accomplishments, herpetoculturists have every right to take credit when credit is due. "Today, there exists an unprecedented number of quality and healthy captive bred and born reptiles and amphibians available for reptile enthusiasts and the general public alike," Eric explains. "Herpetoculturists should feel a strong sense of pride and achievement in providing such viable and sustainable captive populations."

As with almost all exotic pets, habitat loss and exploitation has taken a tremendous toll on reptiles and amphibians. "As human populations and activities continually expand many natural habitats worldwide as well as species biodiversity are being lost, destroyed, reduced, or degraded. At this time, captive breeding and propagation of not only herptile but also many other vertebrate species is becomingly increasingly viewed by conservationists as one acceptable and appropriate conservation measure."

Congratulations Eric S. Roscoe for winning the BellaOnline Top of the Web award,
you have a right to take tremendous pride, along with your fellow herpetoculturists associates, for taking responsibility and working toward the greater good of these beautiful species of exotic pets.





Diana Geiger Exotic Pets Editoron


Scroll down a litter further and sign up for the exotic pet's newsletter. Your email is 100% safe, I never even see it. You will receive a newsletter once a week. Once in a great while an emergency newsletter may go out, but this would be only for a big illness outbreak or other emergency. Subscribe so you will know when new content comes out!

This site needs an editor - click to learn more!

You Should Also Read:
Exotic Pet Site Map
Ferrets - A Complete Guide Paperback and Kindle
Exotic Pet Shopping (the safest for your pets)




Related Articles
Editor's Picks Articles
Top Ten Articles
Previous Features
Site Map





Content copyright © 2023 by Diana Geiger. All rights reserved.
This content was written by Diana Geiger. If you wish to use this content in any manner, you need written permission. Contact BellaOnline Administration for details.