Spanish vocabulary video. Poniendo la mesa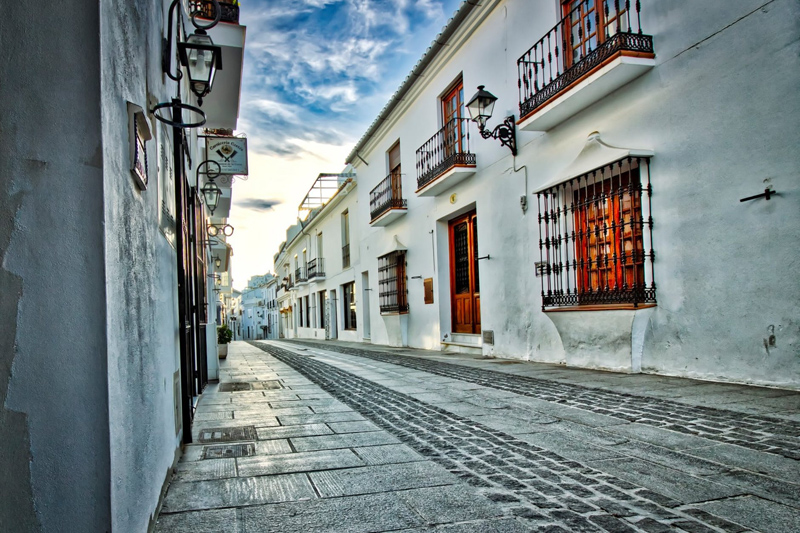 Here is a video to learn new vocabulary:
Poniendo la mesa (Laying the table)
.
This video contains pictures of a fork, a table, a spoon, a glass and other images related with the video. Listen to each Spanish word. Every picture is also including captions with every Spanish word and its English translations.
Click here
to watch the video.
This is the
vocabulary
included in the video:
La mesa : The table
El vaso : the glass
La copa de vino : The glass of wine
La botella : The bottle
La jarra : The jug
La jarra de cerveza : The pitcher
La copa de champán : The champagne glass
El tenedor : The fork
El cuchillo : The fork
La cuchara : The spoon
La cucharilla de café : The coffee spoon
El plato : the plate
La sopera : The soup tureen
El salero : The salt shaker
La vinagrera : The vinegar bottle
La aceitera : The cruet
La servilleta : The napkin
La taza de café : The coffe cup


Finally, I'd like to mention the authors of the pictures included in this video:
Tablecloth, by
Radek Bartoš
Glass-of-water, by
Derek Jensen
Red Wine Glas, by
André Karwath aka
Empty wine bottle, by
Patrick Heusse
Esta jarra, by
Javier Carro
Jarra cerveza- Guio, by
Tamorlan
Copa champagne by
Jorge Barrios
Fork.agr by
ArnoldReinhold
Ein Frühstücksmesser, by
Frank C. Müller
Tablespoon6234, by
Fg2
Small spoon, by
Dodek
Blaue Rispe nach Riemerschmid Beilageschale 28cm, by
Kaolin
Blaue Rispe nach Riemerschmid Terrine, by
Kaolin
Salzstreuer, by
Dodo
File:Aceitera (Deltebre), by
Tamorlan
Aceite de oliva, by
jules / stone soup
Folded napkin 01, by
Tewy
Blaue Rispe nach Riemerschmid Espressotasse, by
Kaolin
Enjoy and learn!


Related Articles
Editor's Picks Articles
Top Ten Articles
Previous Features
Site Map





Content copyright © 2022 by Angeles Fernández. All rights reserved.
This content was written by Angeles Fernández. If you wish to use this content in any manner, you need written permission. Contact Angeles Fernandez for details.