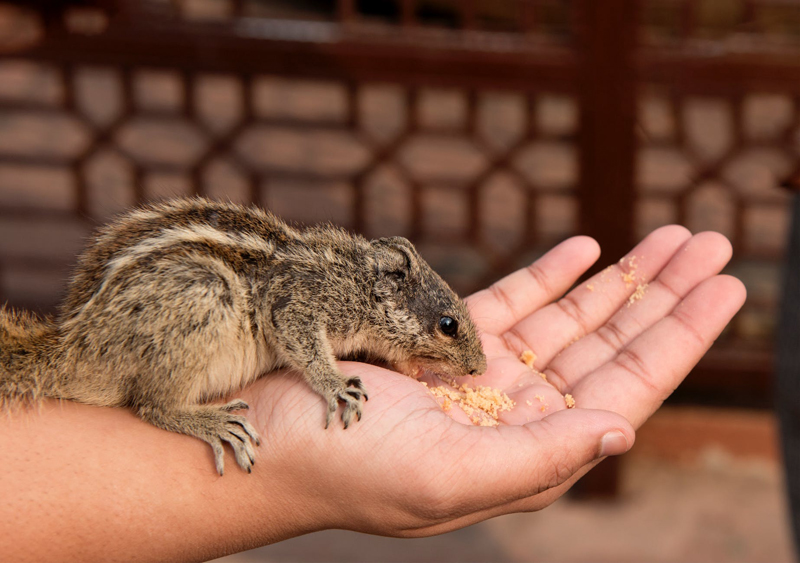 Dear exotic pet owner: I appreciate you taking the time from your busy schedule to look over this questionnaire, and hopefully to fill it out. This is a totally anonymous survey about exotic pet ownership.
According to the AVMA and the USDA, no one has ever done such a study, and as an exotic pet owner myself, I see a great need for it. The general public only hears about the abuses, maulings and escapes, so most people tend to believe everyone who owns an exotic pet has a malnourished lion or a six-foot alligator in the basement. I believe it would be beneficial to have some real data about the types of exotics actually owned.
This study will attempt to do this, and also characterize the laws that affect exotic owners, both positively and negatively. This is the second phase of a PhD dissertation, and the results of the survey are very important. This survey is meant to learn about exotic mammals that are kept specifically as pets – not as breeders, educational animals, or rescues – unless they are also pets. It does not include any form of domestic pet or typical farm animal (domestic cats, dogs, ferrets, hamsters, mice, rats, gerbils, guinea pigs, rabbits, pigs, sheep, cows, goats, horses, llamas, alpacas, bison, or donkeys). Even though some of these might be considered exotic in some instances, for the purposes of this survey they are domestic.
In addition, I am focusing on mammals for this study. While you may own exotic fish, insects, birds, reptiles or amphibians, please do not include them. This form is anonymous to encourage everyone possible to contribute. You never need to provide a name, address or any personal identifying information. All questions in the survey are voluntary. However, if you would like to receive a copy of the findings when the study is completed, you may include an address or an email at the end of the questionnaire. If you prefer, you may include it on a separate piece of paper, or email it to me separately. Keep in mind that it may be two or more years until the research is completed and published. If you would like your name or organization acknowledged in the finished publication, please provide what information you would like included at the end of the survey.
Feel free to make copies of this form and give it to others that you know who have exotic pets, or to vets that see exotic animals to give to other clients. Again, all responses are completely anonymous.
If you would prefer, you can also submit your form anonymously online at the following website: Exotic Pet Survey
The survey should take about fifteen minutes to complete. You must be 19 or older to participate in this survey. There are no known risks involved in participating in this research. Sometimes study participants have questions or concerns about their rights. In this case, please contact the University of Nebraska-Lincoln Institutional Review Board at 402-472-6965.
You are free to decide not to participate in this study. You can also withdraw at anytime without harming your relationship with the researchers or the University of Nebraska-Lincoln. By completing and returning this survey, you are giving consent for the information you provide to be used in the study.
Please direct all questions, comments, suggestions, or completed forms to the contact information below. Thank you again. Gabrielle Collins Douglas Amedeo University of Nebraska at Lincoln School of Natural Resources Hardin Hall 3310 Holdrege Street Lincoln, Nebraska 68583-0961.
Go to survey Exotic Pet Survey
Learn more about Gabrielle Collins Exotic Pets Finally the Truth
Join Exotic Pets Bellaonline on Facebook - be sure to click the "like"
Exotic Pets Facebook
Exotic Pets @ Twitter
Diana Geiger Exotic Pets Editor
on
Ferrets: A Complete Guide available in paperback and Kindle. By Diana Geiger (me:) Five star reviews!
Ferrets: A Complete Guide - Paperback
Ferrets: A Complete Guide - Kindle
PDF Version Ferrets: A Complete Guide (Access to free PDF Reader)
Ferrets: A Complete Guide
This site needs an editor - click to learn more!

You Should Also Read:
Exotic Pet Site Map
Ferrets - A Complete Guide Paperback and Kindle
Exotic Pet Shopping (the safest for your pets)




Related Articles
Editor's Picks Articles
Top Ten Articles
Previous Features
Site Map





Content copyright © 2023 by Gabrielle Collins. All rights reserved.
This content was written by Gabrielle Collins. If you wish to use this content in any manner, you need written permission. Contact BellaOnline Administration for details.