When Love Steps In by Constance Freeman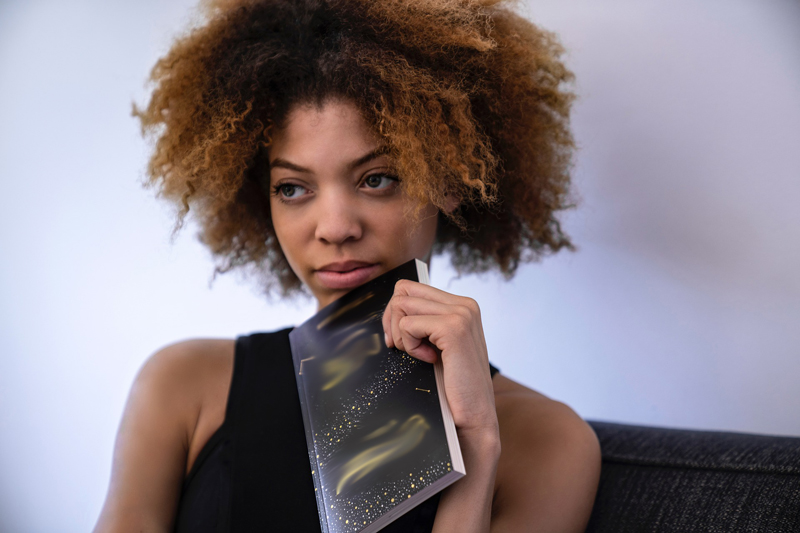 I remember when I walked into the Georgia International Convention Center for Atlanta's 1st Black Book Expo. It was unfamiliar. I didn't know anyone there. I walked halfway around the room before stopping for the first time. I moved on and stopped at the table of author [Constance Freeman] who greeted me with a warm smile. We spoke and moments later I found myself sitting next to her behind her sales table talking as if we were old friends. I wanted to offer my support and attempted to purchase her book "Don't Hit Me No More." She refused to take my money and gave me her book with a hug and a smile.

In the midst of our conversation, I recall telling her that, "Sometimes people that appear to be nobody to others, are indeed somebody in disguise." I said that because too often we fail to treat strangers with the respect and dignity which honors the greatness within them. I always attempt to honor and cultivate the greatest within every person I have the opportunity to meet. And after seeing the premiere of her stage play "When Loves Steps In" adapted from the book, I realized that I spoke nothing but the truth. Constance Freeman is an Author, Playwright, Director, Producer, head of WASH Productions, and definitely destined for greatness.

A few weeks after meeting Constance, I started reading her book. Frankly, I expected the typical tale of woe, including the stereotypical depiction of the abusive man. As the story of an abusive relationship unfolded, parallel to the unraveling of the marriage, a true love story was being revealed. An unconditional love based upon friendship and spirituality, peppered with an unextinguishible desire. The story included real facts about domestic violence woven into the fabric of the plot and had Christianity as its spiritual backdrop. The book didn't portray all men as dogs nor did it harp upon the wretchedness of the abused woman's plight. Its theme was that of unconditional love, forgiveness, and redemption.

The stage play "When Love Steps In" was beautifully adapted from the book. It held surprises I hadn't anticipated which held me so captive until I didn't leave my seat even during intermission for fear of being caught outside the doors when the curtain reopened. The twist and turns of the plot, the characters, and the singing had folks in the auditorium [which was almost filled to capacity] talking back to the characters.

Constance Freedman took the serious topic of domestic violence and infused it with a dose of reality and facts, humor, and spirituality. The actors/actresses were very talented with beautiful voices, but I must admit I have a favorite character: Rhonda. Lisa Harris who portrayed Rhonda was phenomenal from the first moment she stepped onto the stage. Her comedic timing was impeccable and her acting seemed effortless. Most of the original songs were composed by the very talented Samuel Swanson and I can't wait to receive my copy of the CD. The song about "forgiveness" almost brought me to tears. Mr. Swanson who sang himself before the opening scene is an incredible song writer with a voice that could sooth a savage beast.

Another memorable twist from the book came when the "Cleanup" lady came out and gave her "Woman to Woman" speech to Rhonda about her mistreatment of her husband Tyrone. This scene addressed the very real problem of emotional and mental abuse with the woman as the perpetrator. Rhonda may not have been capable of physically beating Tyrone, but her words were like gunshot wounds to his soul. I'm glad that was addressed. Jason [played by Leroy Barrow] was amazing also. He sang his marriage proposal to Keisha [played by Shelley Williams] and it was absolutely hilarious when a brother in the audience yelled out and told Keisha to say, "Yes."

I was honored to have been able to witness the manifestation of Constance Freeman's dream at the premiere of "When Love Steps In." By the end of the play, we'd laughed, we'd clapped, and I'm sure some even cried. However, by the time Constance got to the stage, we stood to our feet and cheered. I stood there knowing that this was only the beginning for Author, Playwright, Director, and Producer Constance Freeman because WASH production had just been put on the map.

I left the Davis theatre, and walked slowly to my car, with a smile on my face, confident that, "What one man may abuse, another man will love as Christ loves the Church."





_______________________________
Dianne Rosena Jones is the Founder/CEO of Royal Treasures Publishing, a Transformational Life Coach, Motivational Speaker, and Author of the award-winning "Tragic Treasures: Discovering Spoils of War in the Midst of Tragedy" the "Best Inspirational Book of the Year" [2010].


Related Articles
Editor's Picks Articles
Top Ten Articles
Previous Features
Site Map





Content copyright © 2023 by Dianne Rosena Jones. All rights reserved.
This content was written by Dianne Rosena Jones. If you wish to use this content in any manner, you need written permission. Contact Nina Guilbeau for details.