Hybrid Cats - Designer Cats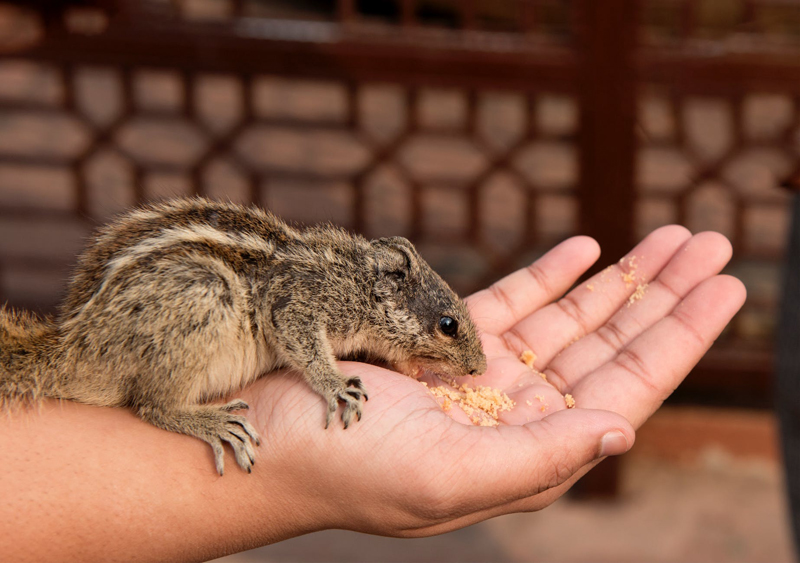 Hybrid cats, also known as designer cats, are not an exotic cat such as their shirttail cousins the lion or tiger, anymore than any other domestic house cat. Most are recognized by the TICA, the (International Cat Association). A domestic house cat certainly doesn't belong in a cage and neither does a domestic hybrid.
As with any pet be sure to research state and local laws, even your homeowners association could affect your decision to own a hybrid cat, for that matter a dog or ferret. Here is an excellent source to get on the right track checking laws.
Hybrid Laws
There are several hybrid cat species these four are some of the more popular.
Savannah cat
– the Savannah is a hybrid cross between domestic cat and African Serval (Leptailurus serval)
***Guest author Brigitte Cowell, Ph.D
Savannahs Do Make Great Pets
Bengal cat
- the Bengal is a hybrid cross between domestic cat and an Asian Leopard Cat (Prionailurus bengalensis)
Chausie cat
– the Chausie is a hybrid cross between a domestic cat and a Jungle Cat (Felis chaus)
***My article
Chausie Cats - Chausie Cat - Chausie
Safari cat
– the Safari is a hybrid cross between a domestic cat and the South American Geoffroy's cat (Leopardus geoffroyi).
Each cat hybrid species is distinctive, however, on an average, carry many of the same personality traits, intelligent, inquisitive, good natured, affectionate, and loyal; in fact many describe these hybrids as much dog-like as cat-like. Each cat will have unique personalities of his or her own.
From personal experience I have seen hybrid cats fetch and return balls, and walk on leashes. In addition, form firm bonds to their human family. As a majority a huge percent will get along well with other pets in the family. As with any animal there could be exceptions. I have a cat that doesn't get along with any other pet, especially with my Ragdoll.
Brigitte Cowell walks her Savannah Karamu and Beagle Cooper
The first breeding of the wild and domestic cat produces a F1 litter. So the offspring will have 50% each of their domestic and wild parent. Brigitte Cowell Ph.D, of Kirembo Savannahs
Kirembo Savannahs
, says she would not recommend the first generation Savannah's to just anyone, "not because they are wild and dangerous but because they are very intense and determined kitties, for the right home they make an amazing pet though."
Subsequent litters are identified as F2, F3, F4, and so forth. For example, F4 would be four generations removed from the original first mating between the wild parent and domestic parent. The males are always sterile from F1 to F3, and usually in the F4 generation.
Cowell said, as with any companion animal, people should do their research, know what personality that the breed has, and what living with the breed is going to be like. "A Siamese or an Abyssinian is a much more active pet than a Persian or Ragdoll. Savannahs are on the Abyssinian side of the spectrum. They are high energy interactive kitties not couch potatoes; so, if people should want a cat that is curious and trouble making…and find their antics amusing." In addition, Cowell is the Rescue Director of Savannah Rescue.
Why are hybrid cats occasionally surrendered? For the same reason most domestic cats are surrendered. Cowell continued, "Having been involved with rescuing Savannahs since 2004, I think I have a food feel for the reasons they are surrendered, and it is no different from other cat breeds. The person moves and says they can't take the cat, they get a new girlfriends that is 'allergic', the cat isn't using the litter box that they haven't cleaned for a week and they just can't be bothered working on the issue."
Evidently, confirmed with all four of the hybrid groups represented in this series, there are many people who would like to adopt hybrids, "We have over 3,000 on our Yahoo group notification list and no Savannahs in Rescue to offer them," said Cowell.
Sabira Woolley of Jua Ini Savannahs
Jua Ini Savannahs
, explains it is very important to give hybrid cats a healthy diet, "Our cats have very healthy digestive tracts. We feed them top quality food, including a lot of raw (with bones and organs). This is what I feed domestic cats in general, not just our hybrids. I think a diet as close as possible to what they evolved to eat in nature has the best health benefits."
I know I had dreamed of owning a pet tiger or lion as a child. Now as an adult I could neither afford one, have the accommodations, nor have the knowledge and education to have a large exotic cat as a pet. These domestic hybrids with their beautiful markings, delightful personalities, and loyalty seem to be a perfect choice of pet for many people.
Betsy Whitlock of Belle Hollow Farms & Exotics
Belle Hollow Farms & Exotics
said of the Savannah, "Their outgoing and curious personality when properly socialized as kittens makes them an excellent choice for people who want to walk on the wild side without really keeping a wild animal. I have never seen a Savannah that was any more difficult than a domestic cat can be. That said some domestics can be pretty awful."
All hybrid cats have to have human companionship and interaction. If left alone for hours at a time, any animal can develop behavioral problems. They also have to spend their pent up energy and have plenty of different activities, interaction, and toys to keep their sharp intelligence and curious nature satisfied.
Hybrid cats, as with any domestic cat use litter boxes and like to curl up with you in bed. Many are bigger than the average 10 pounds of a domestic house cat but not a lot. Each has beautiful and distinctive markings. Their appearance is striking. Each of these hybrids cats or designer cats will be discussed in length in four upcoming articles. I will include the links in this article.
Please be responsible, do your research, and weigh the pros and cons in acquiring any animal. Make sure you are financially able to care for an animal including veterinarian costs, and have a suitable environment for them.
***
More on nondomestic hybrid source breeds
Savannahs Do Make Great Pets
***
Chausie Cats
Meet the Savannah cat – savannah cat pictures
pictures of the savannah cat
Meet the Bengal cat –bengal cat pictures
pictures of the bengal cat

Meet the Chausie cat - chausie cat pictures
pictures of chausie cats

Meet the Safari cat – safari cat pictures
pictures of the safari cat




Diana Geiger Exotic Pets Editor

on


Subscribe free to the exotic pets newsletter. It is quick and easy Just glance to the right or scroll a bit to the bottom and subscribe. I will only bug you once a week :) Be the first to be in the know! Your information is always private!

I am also the Bird editor if you enjoy pet birds subscribe to the Birds newsletter. Birds BellaOnline


This site needs an editor - click to learn more!

You Should Also Read:
Exotic Pet Site Map
Ferrets - A Complete Guide Paperback and Kindle
Exotic Pet Shopping (the safest for your pets)




Related Articles
Editor's Picks Articles
Top Ten Articles
Previous Features
Site Map





Content copyright © 2022 by Diana Geiger. All rights reserved.
This content was written by Diana Geiger. If you wish to use this content in any manner, you need written permission. Contact BellaOnline Administration for details.