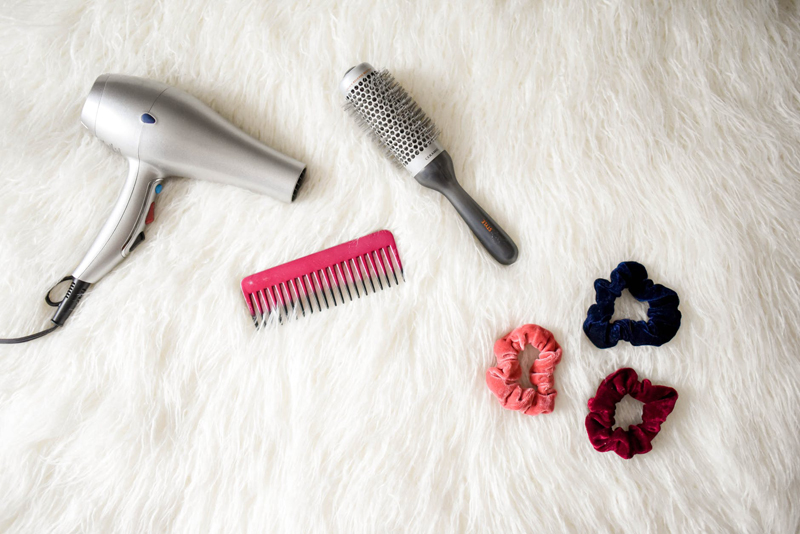 I must say I love curls! Curls can do so much for some for someone's look. Have you heard the saying you always want what you don't have? Well maybe you don't have curls at all; a perm may be just what you need to achieve the look you want. Read more to see what you can do.

Perm is short for Permanent Wave, putting permanent curls in your hair using tools and chemicals. Permanent Waving involves two processes, the first being a physical change when the hair is wrapped around the tool of choice. The second is the chemical change, when the chemicals are added to the hair. There are many types of perms most people only hear about the spiral perms, to get the perfect one for your hair you can discuss the different types with your beauty professional to decide the right one for you.

Remember the size, shape and type of curl is determined by the size, shape and type of tool used to wrap the hair. Basically the smaller the tool used, the smaller the curl, and the opposite the larger the tool used the larger the curl. Very much common sense.

If you are going to a professional for your perm never be afraid to ask questions to make sure you get what you want. Make sure you tell your beauty professional about any old chemicals that are still in your hair, it's critical for the health of your hair. Usually the professional will trim your hair before the actual process, this is to cut old perm if you have had one or to just trim dead old ends to keep them healthy. In my opinion it's better to cut the hair before the procedure then after.

If you are using a home perm, make sure you are following the manufactures instructions very carefully. Not following the instructions precisely can cause danger and unwanted results. Make sure your using bottle X and bottle Y when you're supposed to. Mixing up your chemicals is bed results waiting to happen. Read and understand how long to process your hair, and how long to rinse. Not understanding can cause over processing, hair breakage, hair lightening and possibly even hair loss.

Here are some safety precautions you might want to consider.
_Follow manufactures instructions word for word, read it over once or twice if you gave to before you start.
_Don't allow perm solution to come in contact with the eyes or skin.
_Never perm overly damaged or broken hair. Perm solution is very strong and will lead to more hair damage and maybe even your hair falling out.

Aftercare is very important to your hair too, consider these…
_Wait at least 48 hours before washing your hair after your perm.
_Styling tips after your perm would be maybe getting a wet set, with rollers, or just use a curling iron to really accentuate your curls.
_Hairspray and mousse will be your best friend after your perm. Any brand your prefer will work, you know what works with your hair.
_If you loved your perm, wait at least three months before proceeding to get another perm.

Perm may be the perfect thing for you, as long as it's done correctly, safely and carefully. And always remember to just have fun with it; curls are always a fun thing to add to your style.

This site needs an editor - click to learn more!


Related Articles
Editor's Picks Articles
Top Ten Articles
Previous Features
Site Map





Content copyright © 2022 by Krystal Wantz. All rights reserved.
This content was written by Krystal Wantz. If you wish to use this content in any manner, you need written permission. Contact BellaOnline Administration for details.