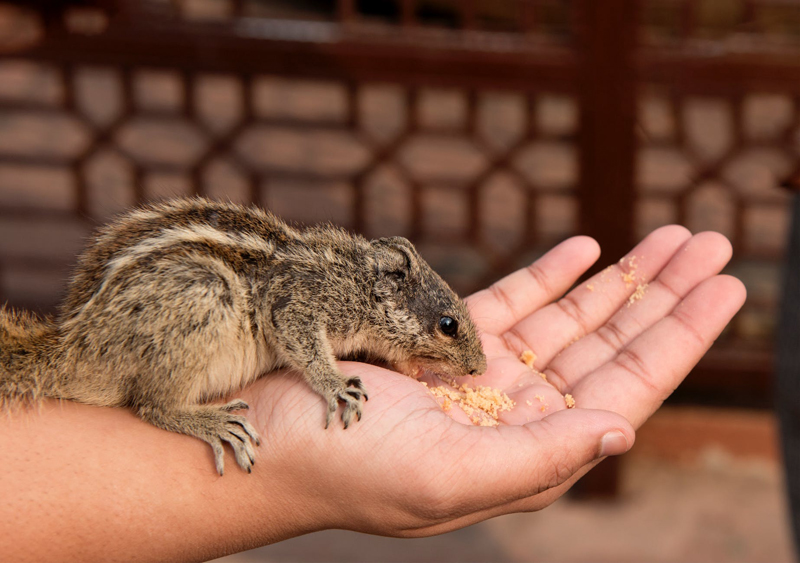 By the time the next Chinese calendar year of the tiger rolls around, the tiger could very well be extinct. The latest reports indicate there is now less than 3,200 tigers left in the wild. This does not include the numbers of tigers in captivity.
At a "Tiger Summit" on November 19, in St. Petersburg, Russia Director General of the World Wildlife Fund (WWF) James Leape reported, that if protective measures weren't taken, the tiger could very well face extinction in the year 2022. The Summit was hosted by Vladimir Putin, the Prime Minister of Russia.
Part of the plan is providing incentives and education for communities to protect the tiger from smuggling, poaching, as well as the illegal traffic trade for tigers and tiger parts. Tiger parts are used in Chinese traditional medicine. The tiger's pelt is considered a trophy. The tiger's environment also needs to be protected; habitat loss is another major reason for the tiger's demise. Forests are cut for construction and farmlands, grasslands are leveled for construction affecting not just tigers but also many other species of animal and plant life. It will also be necessary to protect the animals that are the tiger's food source, if the program is going to be effective.
Even though some conservation measures had been taken there still has been a drastic decrease of the existing tiger population in just the last ten years. Many of the attempts at conservation have been in unprotected areas. Even on protect preserves the poaching of tiger's continued as did the decimation of the tiger's prey.
The goal established during the summit is doubling the world's tiger population by the year 2022. Bangladesh, Bhutan, Cambodia, China, India, Indonesia, Laos, Malaysia, Myanmar, Nepal, Thailand, Vietnam and Russia, are the countries that still have wild tiger populations. It was sited there was no indications of any breeding populations of tigers in four of these countries, Cambodia, China, Vietnam, and DPR Korea. Three of the nine tiger subspecies the Bali, Javan, and Caspian, have already became extinct in just the last 70 years.
The Global Tiger Recovery Program is looking for outside donors to fund the estimated $350 million needed for the first five years of the planned 12-year program.
Humankind has created this disaster, it is up to us to do our duty as the conservator's of our planet and fix this problem. Education is fine and dandy, but education to be effective starts with the youth. The tigers will have already become extinct. Uncompromising measures must be taken to control poaching but isn't poverty part of this equation?
I hope this cooperative plan is a success. The extinction of something as precious as wild tigers depends on it working. I have my doubts. Everything that is needed to make this effort work has a long history of underlying problems from humanities greediness to poverty. I will continue to support responsible captive breeding programs, especially of tigers and other large cats. I doubt if anyone knows for sure how many captive tigers there is in the world but it is significantly more than there are tigers in the wild. I am not willing to see this magnificent creature gone from the face of this earth. After all, extinction means gone forever! My heart cannot suffer this tragic loss.
What are your thoughts on this subject – please share.
Share your thoughts on the tiger's extinction, the tiger summit, and captive breeding programs
Here are wild tiger pictures
pictures of wild tigers
Beautiful tiger picture!
The Vanishing Tiger: Wild Tigers, Co-Predators & Prey Species [Hardcover]
The Vanishing Tiger: Wild Tigers, Co-Predators & Prey Species
Amazon has a 24-hour cookie. So, if you follow my link today, and then decide to think about the purchase the link will expire in 24 hours. By all means think about your purchase but please go back through my link so that I get credit.
Diana Geiger Exotic Pets Editor
on
Scroll down a litter further and sign up for the exotic pet's newsletter. Your email is 100% safe, I never even see it. You will receive a newsletter once a week. Once in a great while an emergency newsletter may go out, but this would be only for a big illness outbreak or other emergency. Subscribe so you will know when new content comes out!
Ferrets: A Complete Guide available in paperback and Kindle. By Diana Geiger (me:) Five star reviews!
Ferrets: A Complete Guide - Paperback
Ferrets: A Complete Guide - Kindle
PDF Version Ferrets: A Complete Guide (Access to free PDF Reader)
Ferrets: A Complete Guide
Join Exotic Pets Bellaonline on Facebook - be sure to click the "like"
Exotic Pets Facebook
Exotic Pets @ Twitter
This site needs an editor - click to learn more!

You Should Also Read:
Exotic Pet Site Map
Ferrets - A Complete Guide Paperback and Kindle
Exotic Pet Shopping (the safest for your pets)




Related Articles
Editor's Picks Articles
Top Ten Articles
Previous Features
Site Map





Content copyright © 2021 by Diana Geiger. All rights reserved.
This content was written by Diana Geiger. If you wish to use this content in any manner, you need written permission. Contact BellaOnline Administration for details.