Shaken and Stirred by Crystal Black Davis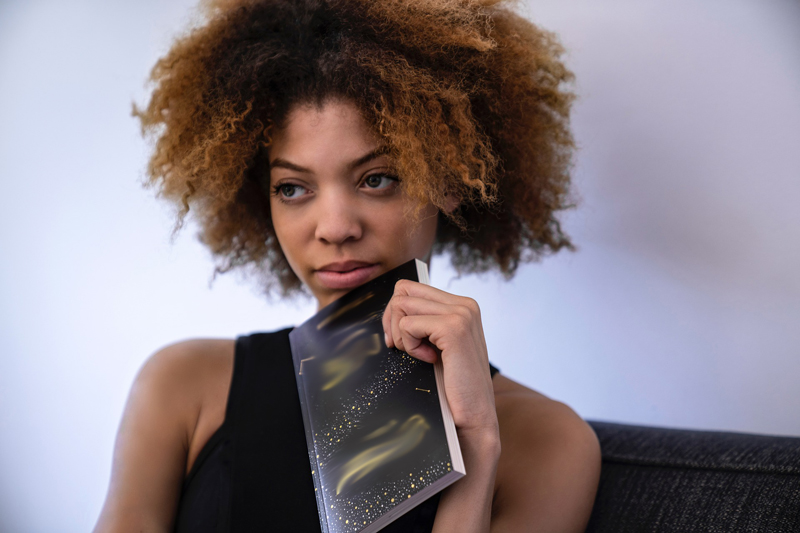 Crystal Black Davis' "Shaken and Stirred" is told as daily entries in a journal. The main character [Christian Cullen] chronicles her life throughout a four month period. Christian is an educated, cultured, successful business owner with the drive to make all her dreams come true, but lacks the ability to trust her heart completely when she meets her soul mate. She owns "Image Brokers", an Event and Marketing Firm which allows her to use her artistic talents to create illusionary masterpieces for elite clients. However, we discover that this beautiful brown sister struggles with her own self-image, when it's revealed that she is suffering from an eating disorder.

From the successful, faithful, spiritual black brother to the brother on the down low, "Shaken and Stirred" touches on many subjects and weaves underline themes into the storyline with grace and ease. Her parent's portrayal of black love and a successful marriage balances out the rocky marriages of her friends. The author addresses everything from breast cancer, death, depression, promiscuity, and infidelity; to real love, forgiveness, spirituality, and celibacy. A memorable moment occurs when she tries to explain to her girl friend how she had experienced the most amazing night of love making without having sex [intercourse].

My favorite quote is when Alain tells her, "And I'm the only person God has equipped to love you the way you need to be loved. Don't ever forget that." I was disappointed when she forgot those words. When Christian allowed her lack of trust to define a moment of uncertainty, which caused her to act in a way that threatened to destroy a relationship that obviously God ordained; I almost put the book down without finishing it. I forced myself to go back to it, to see how it would end. I was embarrassed to admit that I knew too many women [including myself when I was in my 20's] who would have reacted the same way because of their own insecurities.

I'm so glad that despite being a little "Shaken and Stirred" myself, I was able to finish the book. I was proud of Christian as she stepped into that church. I felt her shame and embarrassment, but more than anything I could see that her freedom and forgiveness was on the way. The scene at the altar was very touching. Time stood still as Christian and Alain faced each other with tears streaming down their cheeks. I smiled as I closed the book. I had to agree with the author, God does answer prayers and He make dreams come true too.


Disclaimer: This book was provided by the author in exchange for a fair review. Compensation was not exchanged.
___
Dianne Rosena Jones is the Founder/CEO of Royal Treasures Publishing, a Transformational Life Coach, Motivational Speaker, and Author of the award-winning "Tragic Treasures: Discovering Spoils of War in the Midst of Tragedy" the "Best Inspirational Book of the Year" [2010].


Related Articles
Editor's Picks Articles
Top Ten Articles
Previous Features
Site Map





Content copyright © 2022 by Dianne Rosena Jones. All rights reserved.
This content was written by Dianne Rosena Jones. If you wish to use this content in any manner, you need written permission. Contact Nina Guilbeau for details.