Understanding the Good and Bad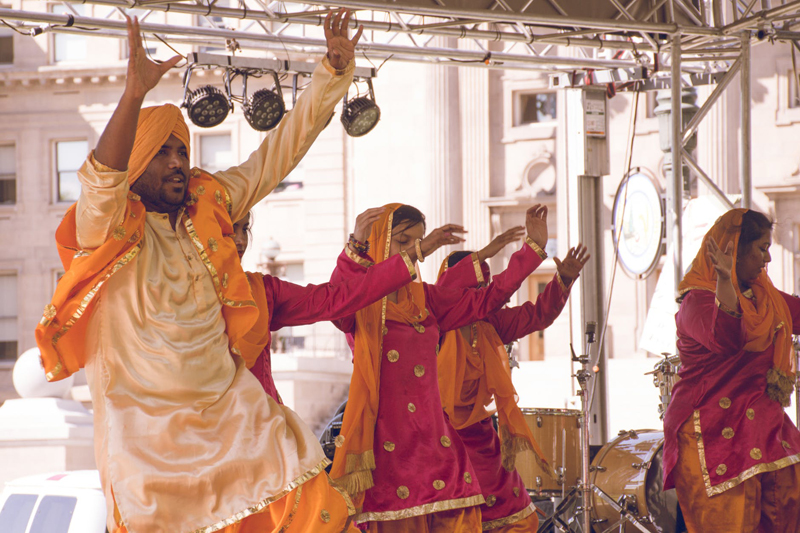 Dancers always want to be beautiful, loved and admired by all. A dancer wants to be flawless when she gets on the stage, receiving praises from the audience afterwards. However, there will be moments when a dancer does not have positive feedback from the audience. How should a dancer handle those performances?

It happens to everyone. The first step in understanding that not everyone will appreciate a dancer, is knowing that everyone shares those moments. This goes for all performers in general. No one is alone when the bad happens to them. When a performance goes wrong, yes a dancer will feel "blah", but knowing that everyone has ups and down, makes it easier.

You will never be able to please the world. Dancers can give their hundred percent and look beautiful on stage, but there is going to be that one person in the crowd who didn't feel it. Hopefully, those who may not like the performance will approach the dancer with comments that don't hurt. If a dancer receives a majority of good compliments, then those that were hard to please should be viewed as such. You can't make everyone happy.

When there was a bad peformance, I usually ask myself if I gave my hundred percent. Let's be honest. At times we can get a little relaxed thinking that on performance day, it will come together. Like magic, we instantly turn into this beautiful, graceful swan on stage. I will admit to myself when a performance didn't go right, I may not have put forth all my efforts. It is a hard lesson to learn, but you do learn not to do it again. As performers, we do have to be honest and reflect on what we did before we got to that point.

So you had a bad performance and the audience didn't appreciate you. How quickly do you get up from a fall? The same reaction should be applied when the audience just didn't feel it. The applause was barely audible. So what. You heard someone laugh at you. And? Knowing that you gave your best effort, means that you have to dust yourself and move on. Don't let negativity bring you down. Tomorrow is another day.

Remember who you are as a dancer. You worked hard and it is not easy making time for practices and performances. Double that when you dance in a troupe. Because you are strong, dedicated and passionate about the dance, you have come a long way. You didn't become a dancer over night; there were sacrifices. Only you understand that and only you know the pain. Praise yourself for who you are, a dancer.

Take a long, hard look at those who wish they could be in your shoes. Someone once told me when I was not feeling good about a performance that there are people out there who wish they could do what I do. The person who said this to me, reminded me that some go through life only wishing. He also told me that I should be proud I didn't go through life just working, never following a passion.

I wish all the best for my sisters in dance. Good performances, successes and such. However, when the bad comes along, don't let it bring you down. Learn to handle it and if nothing else, reach out to someone who understands.


Editor's Picks Articles
Top Ten Articles
Previous Features
Site Map





Content copyright © 2023 by Ronnette Ramirez. All rights reserved.
This content was written by Ronnette Ramirez. If you wish to use this content in any manner, you need written permission. Contact Ronnette Ramirez for details.