Year of Our Lord by T.R. Peterson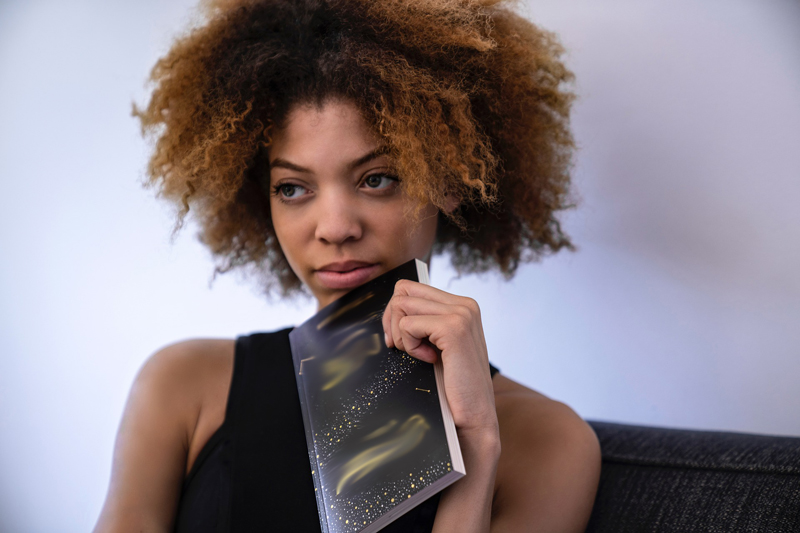 "Year of Our Lord: Faith, Hope, and Harmony in the Mississippi Delta" by T.R. Peterson is a visually stunning book, which examines the relationship between Lucas McCarty [who is White] and the other [all black] members of Trinity House of Prayer. It's a heart-warming portrayal of unconditional love, acceptance, and friendship.

Lucas is an extraordinary young adult. He was born with no heart rate, no tone, and no spontaneous respiration which resulted in Cerebral Palsy. However, despite his physical limitations the members at Trinity see Lucas quite differently. His body may be uncooperative and subject to involuntary movement, but his spirit is completely free. Lucas started attending the all black church when he was 10 years old. On his first day when the door swung open Lucas came in "on his knees" and "came in shouting." One member said, "He was the happiest thing they'd ever seen."

"Elizabeth McCarty had a mother's sense that her son was "locked up in there," she called it. The key was to find some way to let him out." Maybe singing in the choir allows the little boy trapped inside to speak directly to God in a mighty way. Definitely, the people at Trinity encourage him to express his adoration for the Lord uninhibited and with abandoned disregard for whether he was verbally coherent or not.

I smiled fondly while reading the author's early experiences at Trinity. He said, "The whole scene was so exotic and alien to me that I couldn't decide if things were coming entirely apart or falling rapturously together. " Having grown up in the Holiness Church, I still remember the long services, the choir marching in, the testimony service, and the olive oil. I laughed out loud when he said that, "Sister Hermenia then embarked upon a prayer that soon ascended from excited to something approaching hysterical." Those church mothers didn't play when it came to prayer. They would pray until somebody received a breakthrough or everyone was caught up in hysterical praise and worship. And, yes, when the Pastor came down from the Pulpit with olive oil on his hands there will be the laying on of hands and folks will be slain in the spirit.

Reading this book brought me great joy. With the age of "Mega Churches" it's hard to imagine that churches like "Trinity House of Prayer" are still thriving. I finished this book in total agreement with the author's sentiment, that just maybe, "One Sunday when the olive oil comes out and Bishop Knighten wades into the congregation, who's to say Lucas McCarty won't rise and walk?"




Disclaimer: This book was provided by the publicist in exchange for a fair review. Compensation was not exchanged.
___
Dianne Rosena Jones is the Founder/CEO of Royal Treasures Publishing, a Transformational Life Coach, Motivational Speaker, and Author of the award-winning "Tragic Treasures: Discovering Spoils of War in the Midst of Tragedy" the "Best Inspirational Book of the Year" [2010].


Related Articles
Editor's Picks Articles
Top Ten Articles
Previous Features
Site Map





Content copyright © 2022 by Dianne Rosena Jones. All rights reserved.
This content was written by Dianne Rosena Jones. If you wish to use this content in any manner, you need written permission. Contact Nina Guilbeau for details.