Exotic Pet Laws - Be Proactive!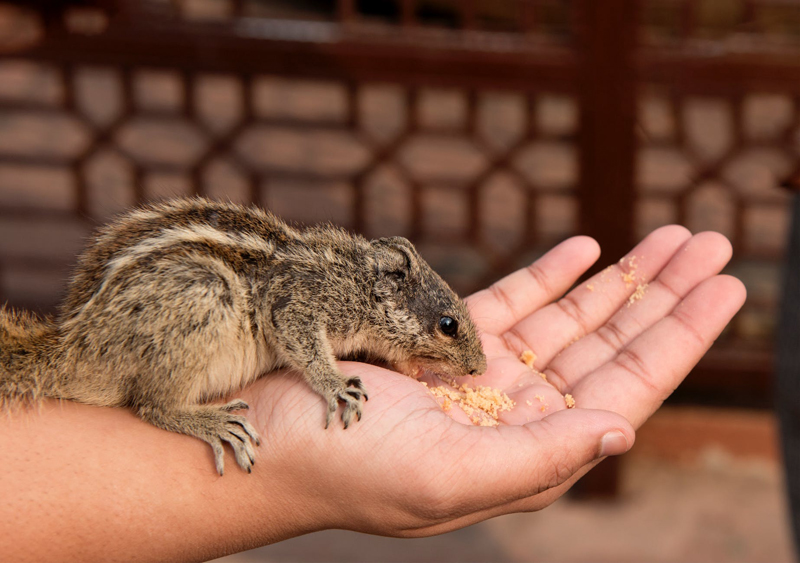 Help save the exotic pet. Be proactive to stop the upcoming and newly enacted exotic pet laws. Be proactive. But, you must be a responsible exotic pet owner! We have created many of the problems ourselves. Why?
Only five percent of known plant species have been screened for their medicinal values though we are losing 100 species daily to extinction. Because of this five percent, there are many diseases that my children will never have to suffer, like my parents suffered and past generations before them. Have we already lost the cure for cancer or the common cold?
We continue to clear millions of acres for houses, buildings, parking lots, and agriculture. We continue to poison our lands and water supplies. We drain wet lands to have more land to farm or to build cities. For each single plant that we lose it triggers a domino effect, with this single plant triggering the loss of thirty more insects, plants, and animals. Our ecosystem is unraveling where will it end?
It is estimated that there is one and a half million species on earth today. There was twenty times that. There were thirty million species on our earth and that has dwindled down to only one and a half million. In the scheme of things our earth is very young and that is a significant loss. What have we done?
In our infinite wisdom and greed we are destroying the very life that gives us life!
The two primary reasons for extinction or endangerment are habitat loss and exploitation. Exploitation rears its ugly head in many forms but the main drive to exploit is money and greed.
I support the right of people to own animals, as long as they do so in a responsible way. These animals must never be bought from smugglers, or other illegal means. Only buy exotic pets that are captive bred or "homegrown" animals. If there is no demand for smuggled animals it will drop the profitability out of the illegal pet trade.
Support captive breeding programs as long as captive breeding is done responsibly we may very well keep many animals from becoming extinct. Think long and hard before supporting new legislation banning exotic pets! One voice is heard! One letter is read. You can make a difference. Help save the exotic pet. Be proactive to stop the upcoming and newly enacted exotic pet laws. Be proactive.
We must start protecting our environment. Always recycle whatever you can. Many items that we use on a daily bases are causing habitat loss! I know that the four paper plates that you used this evening seem like a very small amount. Now multiply that by only a million people. Trees were cut down to create these paper plates. Now does washing a few plates seem so difficult now? After all, you are the consumer with the wallet. You control the supply and demand of all products. Look at all the products that we use that cause habitat loss! Take a walk through your house right now and look over ever item in your home. See what I mean?
If each and every one of us cut down on the products that we use every day, which destroys our environment, we could significantly reduce habitat loss and pollution.
Take a more active role in the planning of your community. Make sure that sensitive lands aren't destroyed to build houses and shopping centers.
Refuse to purchase products that have chemical fertilizers and pesticides on them. Chemical fertilizers do a great deal of harm to our environment. Just to mention one and that is destroying the delicate microbes in the soil. Consider pesticides killing just one insect which can cause the destruction of several more insects, plants, and animals.
Forest destruction is a primary cause of habitat loss for animals and plants. Forest have been cleared all over the world, the wood is used for heat and for building houses. The forest land is used for food crops and grazing of food animals. In a forest there are numerous layers. These layers include the sub floor-underground, the floor-ground level, the under story-brush and small trees, and the canopy-tree tops. There are different plants, insects, and animals living in each of these levels. The destruction has turned millions of acres of rain forests into desert environments all in the in the name of prosperity and economic return.
The destruction of these forests not only endangers plants and animals but also greatly reduces the very air that we breathe. The forests are also major factors in controlling climate and weather. The loss of these forests affects the global eco-system.
Consider everything that trees do for us, through the process of photosynthesis trees converting carbon dioxide, and water into carbohydrates and oxygen, the root systems of trees filter ground water; trapping pollutants. The leaves and roots act as natural filters for water and air both ground water and rain. The decaying leaves return nutrients back to the soil allowing the cycles of life to continue. The tree's roots hold soil in place preventing soil erosion. Through erosion we lose vital top soils and can also cause disastrous flooding. Trees also have an effect on our climate. Trees provide homes for many species of animals, plants, and insects.
Our trees are silent and defenseless to their own destruction.
With the new approaches to forest management maybe there is reason for hope that the tides will turn. There are signs that affluence and technology are beginning to make a difference. But many obstacles like trade barriers are still hindering progress. Still many countries are planning huge crops because importation and tariffs are preventing the crops coming from other countries.
We must take responsibility for our actions. It is up to you and me to turn the tides. The extinct species of plants and animals can never return. But we can protect the little we have left! The question is do we remain being the most destructive parasites on earth or help protect our resources for future generations.
Do we hide in fear when the media attempts to frighten you with frenzied notions of mass exotic pet attacks? It is rare, very rare! The only thing the government and media are truly trying to do is control you, yes you and me. They are only trying to push these laws and legislation through to control. Stop the upcoming and newly enacted exotic pets laws! But accept the responsibilities of owning exotic pets.
Do your part to protect our animals and mother earth. Please buy exotic pets from legal sources. Do your part to recycle the materials we use. There is a lot we can do to take responsibility for our own actions. Somehow we need to take the politics out of government. This senseless bickering is turning us backwards instead of foreword. Don't be fooled by the party you support, both sides are only in it for their own gain. EVERYTHING our representatives do is for personal gain backed by very rich individuals and corporations.
Both political parties are affecting our rights to have exotic pets. The side the makes the most noise saying they support exotic pets is the one to fear most. We have a right to fire them all, maybe it's time to get off our lazy duffs and do something about the mess we created. Fight exotic pet legislation stopping the legal ownership of exotic pets.
Scroll down a litter further and sign up for the exotic pet's newsletter. Your email is 100% safe, I never even see it. You will receive a newsletter once a week. Once in a great while an emergency newsletter may go out, but this would be only for a big illness outbreak or other emergency. Subscribe so you will know when new content comes out!
Exotic Pets Facebook
Follow Diana Geiger editor of Exotic Pets BellaOnline!
Exotic Pets BellaOnline on Twitter
My Ferret EBook - FERRETS: A COMPLETE GUIDE
You need no special readers to read it! Only $2.50!
*NEW* EXOTIC PETS GUIDE FOR BUSY MOMS
Does so much more than read! Movies, apps, games, music, reading and more, plus Amazon's revolutionary, cloud-accelerated web browser
This site needs an editor - click to learn more!

You Should Also Read:
Exotic Pet Site Map
Ferrets: A Complete Guide EBook 2.50
Exotic Pet Shopping (the safest for your pets)




Related Articles
Editor's Picks Articles
Top Ten Articles
Previous Features
Site Map





Content copyright © 2023 by Diana Geiger. All rights reserved.
This content was written by Diana Geiger. If you wish to use this content in any manner, you need written permission. Contact BellaOnline Administration for details.