Chocolate While on a Diet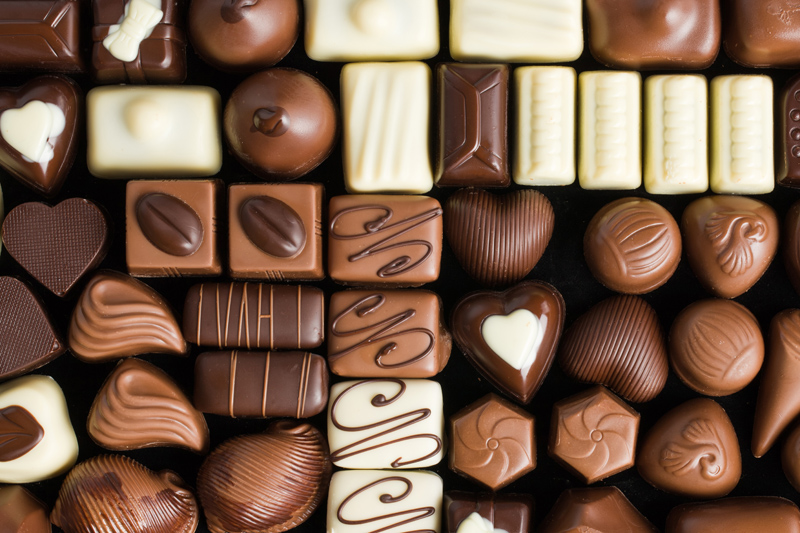 There are so many great options out there to get your chocolate fix and not ruin your diet. I think it is safe to say we would all prefer a slab of chocolate cake or a sundae dripping with hot fudge, but we have to find healthy alternatives.

Here are 5 chocolate ideas that won't ruin your diet:

1. Klondike Slim a Bear ice cream bars are the low calorie alternative to the original Klondike bars. Klondike makes a 4 oz. sugar free bar with 170 calories and a 2 oz. 100 calorie bar. Like the original these bars have vanilla ice cream with a hard chocolate shell. They are just enough to keep that chocolate edge off.
2. Skinny Cow ice cream sandwiches. They will only cost you between 140-160 calories each, depending on which flavor you select. All the sandwiches have a chocolate wafer with the choice of 7 different ice creams. The Skinny Cow website lists that the sandwiches have 4 Weight Watcher points.
3. Fudsicles are a great snack and make you feel like a kid again. Popsicle offers a few varieties of Fudgsicles; most are less than 100 calories each.
4. Jell-O makes individual pudding cups. 130 calories for the regular pudding, 60 calories for the sugar free. I actually think the sugar free option is fairly equal to the regular.
5. York Peppermint Patties are cool and refreshing for the summer, especially chilled in the refrigerator or freezer. With only 140 calories each you will feel like you are cheating.

Some other honorable mentions are hot chocolate, any kind of miniature chocolates wrapped individually, and chocolate milk. There are so many hot chocolates on the market that are 100 calories are less. Individually wrapped chocolates are great if you only need a little taste to satisfy your cravings. It is better than eating a whole candy bar! Chocolate milk provides a lot of nutritious value and tastes great.

The key for me is things have to be individually wrapped. I am happy with just one Klondike bar. However, if I buy a pint of ice cream I will not stop at the suggested serving size. Has anyone really ever scooped out only a half of a cup? Have you ever seen the size of a half of cup? It seems more like a large spoon full!


Related Articles
Editor's Picks Articles
Top Ten Articles
Previous Features
Site Map





Content copyright © 2022 by Michelle Matile. All rights reserved.
This content was written by Michelle Matile. If you wish to use this content in any manner, you need written permission. Contact Brandii Lacey for details.