Sorrel Drink for the Holidays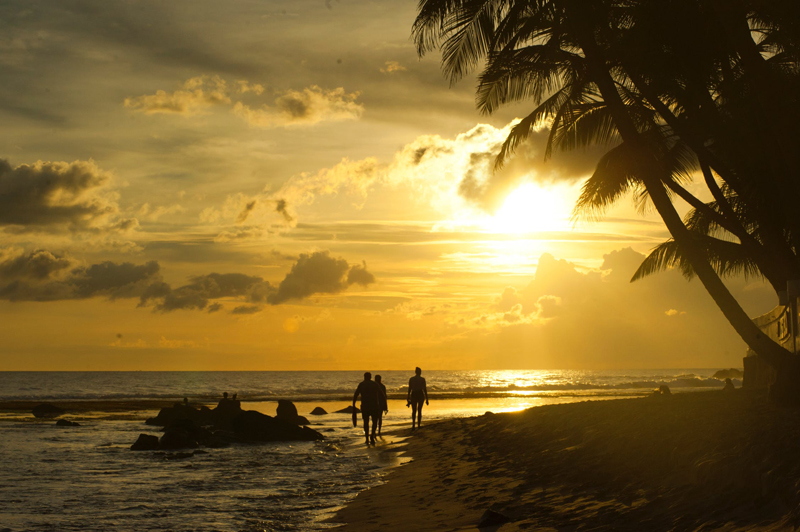 As a newbie to the Caribbean holiday beat, I've been wondering about sorrel for awhile. There are a number of drinks that I'm a little unsure about and my Caribbean friends and family often find it difficult to describe things in terms I can relate to.

Sorrel as it turns out, is a member of the hibiscus family, Hibiscus Sabdariffa L., to be exact. This interesting little plant originated in Angola and can be prepared in several different ways. The tart little red petals of the plant are boiled to flavor jams, chutneys, wine and the all time Christmas and New Year's favorite, Sorrel Drink. Sorrel tea is consumed daily in many countries such as Sudan, Egypt and Senegal.

To make your own batch of Christmas Sorrel Drink:


1 gallon water
1/4 pound sorrel petals
2 tsp dried orange peel
1 cinnamon stick whole
4 whole cloves
1/2 cup rum
3 pounds sugar
1 tsp cinnamon
1/2 tsp nutmeg

Boil the water. Mix together the sorrel, orange peel, cinnamon stick and cloves and then mix it into the water. Cool and put in the fridge, covered, for 2 to 3 days. Strain out the spices, then pour in the rum, sugar, cinnamon and nutmeg. Cover tightly and return it to the refrigerator for 2 more days so the spices will permeate. Serve over ice for a delicious holiday treat.

It is always best to make two batches, one without the rum for the children who love it and one with rum for the adults who want to add a little cheer to their Sorrel Drink. Most families serve sorrel drink accompanied by a slice of fruit or black cake as it is often called.

Sorrel is a very healthy addition to your diet. It has flavanoids which have beneficial cancer fighting properties. It has also been shown to reduce triglyceride levels and enhance the body's immune system.

So don't be shy about it as I have been. It is a delicious, refreshing drink. When it is offered from a Caribbean friend, don't hesitate to try a nice cold glass and trust me, their fruit cakes are light and lovely, unlike the bricks we're used to passing around in the States.


Related Articles
Editor's Picks Articles
Top Ten Articles
Previous Features
Site Map





Content copyright © 2019 by Lea Ann Fessenden-Joseph. All rights reserved.
This content was written by Lea Ann Fessenden-Joseph. If you wish to use this content in any manner, you need written permission. Contact Nick Marshall for details.