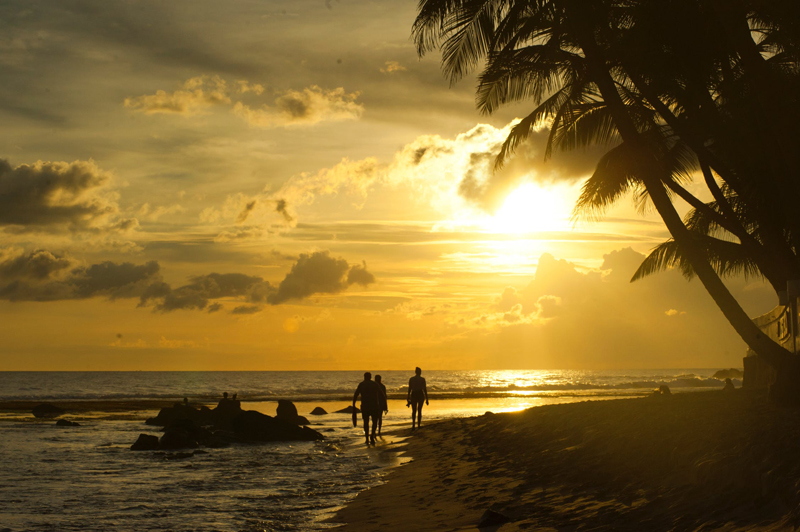 In the Dominican Republic, there is more to admire on any long road trip besides the scenery – sweeping fields of sugar cane, brightly colored houses or clusters of roadside snack stops. The real highlight is the creativity and quality of food for sale. With many major highways cutting through small rural communities, it is customary to see lines of unattended delicacies for sale, with the owner usually sheltering under the shade of a nearby tree. On one trip alone, offerings included natural honey with the comb inside; queso de ojo (cheese); mangoes, bananas and pineapple; coconut water; and land crab.
Land crabs swarm over the mangrove creeks and mudflats of freshwater rivers, of which there are many in the DR. Enterprising locals lie in wait and catch them by the bucketful, after which they are tied with reeds and sold by the stack. The exercise is not without its risks – one man showed hands that were pitted and knicked by painful nips from the crabs' pincers.
Drive through any riverside community, and crab will be for sale. A rack of live crab, doused in cool water and sheltered beneath an impromptu roof of leaves to shield them from the sun, came in at a little under $2.
Dominicans have many different ways of enjoying their crab – baked, barbecued and stewed. Leaving them in the bindings, wash off in fresh water to remove any traces of grit or weed, then drop into a boiling stock of celery, carrot, garlic and onion. The simmering broth can be boosted with fresh oregano and wine, then left to reduce. Usually, the broth is thickened by adding rolled flour dumplings to add some starch to the mixture. Once the crab have turned from purple to pink, it merely remains to crack open the pincers, pull of the hard shell and prise away the sweet, soft meat. Part of the fun is in sucking and grinding the juices and flesh out of legs, so this is better as a laid back dinner where decorum is not at a prerequisite.
Stewed land crab is one of those Dominican dishes that go from source to plate without anything passing through a supermarket or grocers. Venture away from the urban areas, and entire communities are able to subsist on ingredients that grow nearby or roam the vast areas of available land. The level of resourcefulness is remarkable and waste is minimized.


Related Articles
Editor's Picks Articles
Top Ten Articles
Previous Features
Site Map





Content copyright © 2023 by Nick Marshall. All rights reserved.
This content was written by Nick Marshall. If you wish to use this content in any manner, you need written permission. Contact Nick Marshall for details.