Managing your fabric Stash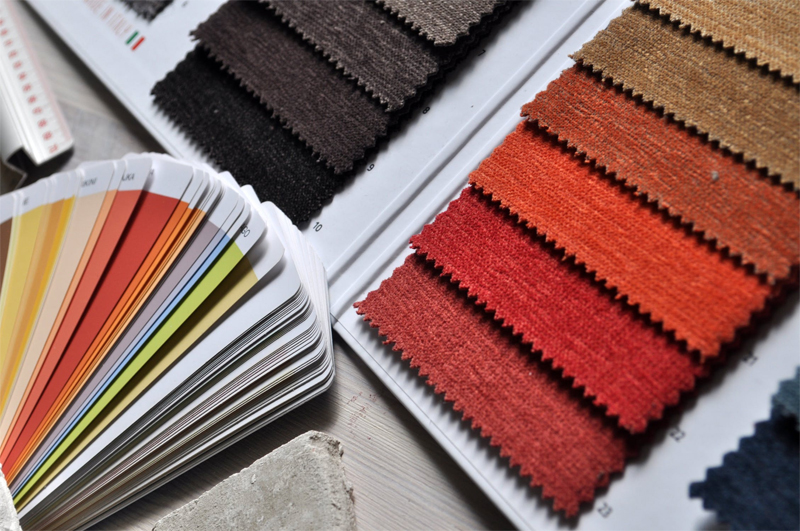 Your fabric stash is an integral part of successful quilting. If you were to quantify how much fabric you have stashed in inches, as well as the dollar value of that fabric you'd be amazed at the investment you've made. Having spent so much time and money on fabrics, how can you best manage it? How can you best use your stash, keeping it up-to-date and relevant to the quilts you wish to make?

I've been fabric stashing for just on 31 years. My stash has been growing steadily since those early days, when I soon realized that I needed a rationale and method for accumulating stocks of fabric in order to get the most out of it. I believe there are two types of fabric reserves that quilters gather.

Fabric Collection
Many quilters simply collect fabric. They will see a lovely fabric and simply have to have it! It's so beautiful they must own a piece. Often they don't have a patchwork pattern in mind when it's bought, it's simply gorgeous and they can't leave the shop without it! I started collecting this way but soon realized that I was never going to cut into my Fabric Collection. I often take these beautiful pieces from my stash, unfold them, touch and stroke them and sometimes even iron them. I might leave them hanging over a chair for a day or two, to admire, then gently fold them and place them back into my collection. It's OK to have a fabric collection, but I don't think it's a very effective means of having fabric on hand when the need arises for new creating. I tend to keep my Collection separate from my Stash. My collection is for admiring, my stash is for using.

Fabric Stash
Fabric Stashing is all about gathering a large stockpile of fabrics with the intention of cutting them up and using them in your quilts. It is part of the female psychic to "save for a rainy day" and this is what quilters do, very well.

When stashing you need to recognize the "roles" fabrics play in quilting. There are four categories of fabrics for quilting. It helps to know the categories in order to stash a well rounded stash of fabrics. These four categories are Focus Fabrics, Companion Fabrics, Bridging Fabrics and Zingers. By categorizing fabrics into these four groups you will see any obvious gaps and purchase fabric to supplement accordingly.

The first Category is the Focus Fabric. I think of these fabrics as the big personalities of the fabric world. They're usually large prints, have lots of colours and because of their large prints, they don't like to be cut up and therefore are usually used as border materials, or used in large spaces. The effect of these fabrics is lost when they are cut into smaller pieces.

The second Category is the Companion Fabrics. I see these as the supporting fabrics for the big personalities. They are often tone-on-tone fabrics which make great companions to the border prints, and we tend to need a lot of these in our quilts. On average we use about ten companion fabrics to one big personality fabric, so our stash needs to reflect this.

The third Category is the Bridging Fabrics. Bridge fabrics do simply that, help to bridge colours together and enable more colour scope to be used in your quilts. For instance, say you're making a predominantly blue quilt, but would like to have a hint of green; you would need to find a fabric that has a number of different blues and a few greens within its pattern. Using this fabric will allow you to bring more greens into the mix. Bridges are extremely helpful fabrics and I tend to stash about the same amount as my companion fabrics.

The last Category to be aware of is the zingers. Most quilters know that the zingers are used sparingly in their quilts, but usually make the difference between a great quilt and a magnificent creation. Zingers tend to come in lots of varieties – there are the jewel tones of Chinese red, fire red, fuchsia, turquoise, chartreuse, sunshine yellow, hot pink, vibrant purple, and cobalt blue. Other types of zingers include pastels. Clear, pure light fabrics which add sparkle such as pale lemon yellow, pale mint green, pale peppermint pink or pale blue. Jazzy multi coloured prints or striking clean black and white stripes will also add punch to a quilt. Lastly, a fabric with a small amount of white can be used very effectively as a zinger.

So now you know the four categories for quilts, how do you keep your stash relevant and up-to-date? Firstly, I store my fabrics in their categories, in a large double door pantry cupboard which has 5 shelves and about 20 inches between each shelf. Each of the categories has a shelf, and the last shelf is for my "fabric collection". I tend to tidy this cupboard about four times a year, which helps me to regularly identify where my gaps are. I stack my fabrics in colour order (using a colour wheel). This is particularly helpful to identify for example that I need more yellow-oranges in my companion fabrics. So when I'm next at the quilt shop I can purchase some fabric to fill that gap.

Churning your Stash.
When I decide on a pattern and fabric for a quilt, I will go to my stash and try to use about two thirds of the fabrics required from my stash. I will then go to my Favourite patchwork shop and purchase the remaining third from their wonderful range. This way, I find I benefit in two ways. One, I'm churning my stash and using fabrics I've purchased previously and two, I'm using up-to-date fabrics which give my quilt a "new fabric" look about it.

One thing I believe quilters need to be aware of is that some fabrics have a "use by date". Especially the focus fabrics or large print big personality fabrics. Do you remember when daisies and sunflowers were all the rage? Well, they're not so popular now, and you're probably not too keen on having them as the highlight of your next quilt. So do be careful, only buy those border fabrics when you need them, otherwise you might find them outdated and consistently left on your stash shelf.

I'd be very interested to hear how you manage your fabric stashing and collecting. Please go to my forum and see what others have to say.

You Should Also Read:
Quilting Forum : have your say


Related Articles
Editor's Picks Articles
Top Ten Articles
Previous Features
Site Map





Content copyright © 2022 by Judie Bellingham. All rights reserved.
This content was written by Judie Bellingham. If you wish to use this content in any manner, you need written permission. Contact Judie Bellingham for details.