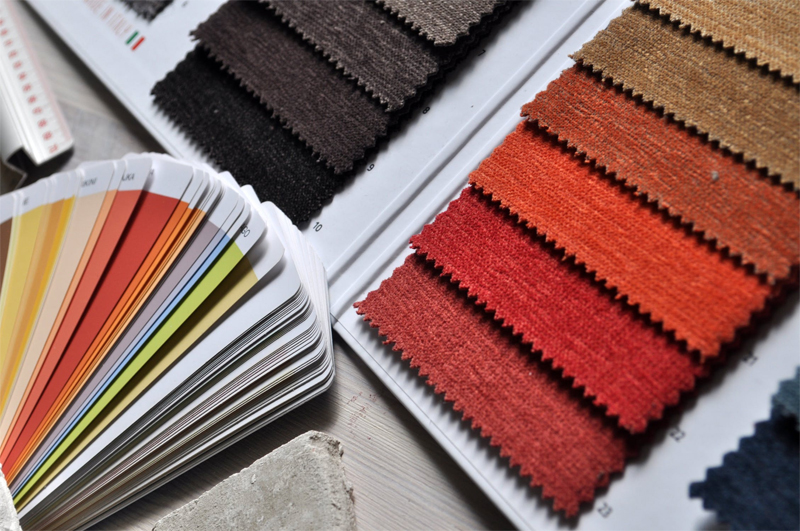 I've been quilting for just on 35 years, and have recently turned 55. I find myself reflecting on the past and musing over how I've arrived at this point in my quilting journey. With the wisdom of age I've obtained over these 31 years, I think the one most outstanding influence for me, has been to be an active member of a number of quilt and other craft related groups.

I can think of no other more exceptional "tool" available to quilters' than the fellowship of like minded quilters. Of course with any chosen path a person takes in their life, there are advantages and disadvantages to such a decision. I believe the decision to join a quilting organization(s) has many more advantages than disadvantages, to both beginners, mid-termers, and old-timers like me.

From my personal experience, quilters exhibit a very special and unique spirit towards each other, and I have found this to be the case all over the world, wherever quilters gather. It is a spirit of camaraderie, mutual support, and acceptance of diversity that underpins the characteristics of quilters.

I have on many occasions struck up conversations with complete strangers from all walks of life and in many varied and strange situations. MD (my darling) says I will talk to anyone! He's right! More often than not, these people turn out to be either quilters themselves or have a quilter in the family and I immediately feel a rapport and familiarity with this virtual stranger.

So what are the advantages of being an active member of a quilting organization? Of course there is a diverse array of organizations available for membership these days from State Guilds, groups, societies, institutes, associations, clubs, guilds, community groups and so on. The majority of organizations, with large or small memberships will offer most or all of the following:

• A regularly published magazine or newsletter usually containing micro news, such as what's happening at the group level, future workshops, members bus trips, and general chat. On a macro level the publication will contain things like upcoming State and Inter/Intra State Quilt shows, Exhibitions and Competitions.

• Regular meetings of the group with a chance to catch up with like minded quilters, free attendance at Guest Speaker Lectures, Mini Workshops and of course participation in the essential Show and Tell.

• Most groups and organizations will have a Quilt show at least yearly, and membership usually offers free entry of your quilts.

• Members usually enjoy priority booking for workshops at members' rates

• Most groups or organizations will own a well stocked Library of books, tapes, videos and CD's for you to borrow, free of charge.

• Discounts at participating quilting retail businesses is a big draw card for members, offering up to 20% discount to quilt members.

• Most organizations will offer Affiliation Insurance for affiliated groups who are paid up members. This can be important when considering the cost of insurance these days.

• Most groups have the facility to value Quilts, and of course members would receive a discount.

• Members of quilts groups will often have access to Training – be it accreditation as a Tutor, or as a Quilt Valuer.

• Many organizations are now giving affiliated groups access to financial assistance by way of grants to make Charity Quilts and grants to help towards the cost of running a quilt show.

• The capacity to be involved at the management end of an organization is extremely beneficial also, in enabling members to hone their skills, and contribute in a very positive way to the continuing operation of such an important organization

The itemized list above talks about the material benefits offered by membership to a quilt group. The invisible benefits are enormous and invaluable tools to all quilters, what ever stage of their quilting journey they may be presently enjoying. Things such as the realization that "you're not alone" in this passion you have for quilting, that there's plenty of addicts out there that actually make you look normal!

The incredible feeling of belonging, and being able to have discussions with others who know exactly what you're trying to say. (I'll digress briefly here – for about 20 of the 31 years I've been quilting my 3 sisters were non-quilters and simply didn't speak my language when it came to my passion. I really missed that and depended enormously on the friendship and fellowship of my fellow quilters. Lately 2 of my 3 sisters have been smitten by the bug and are just as passionate as I. Suddenly we all speak the same language (and usually at the same time!).

Being able to take a quilting problem to a group will usually see the problem solved. Of course if you belong to a group of 30 members, you'll probably receive 30 different solutions. I remember when I had my first child; many friends and relatives offered so much conflicting advice. I realized that I just went with the advice that made sense. Same goes for quilt advice. Go for the solution that makes sense to you.

I think without belonging to a quilt group of some sort, quilters are missing out on a wonderful base of knowledge and experience that will never in four lifetimes be experienced for themselves. As my Granny used to say "You'll never live long enough to learn from your own mistakes, save time and learn from others mistakes and experience". I'm with you Granny, go girl!!




Related Articles
Editor's Picks Articles
Top Ten Articles
Previous Features
Site Map





Content copyright © 2023 by Judie Bellingham. All rights reserved.
This content was written by Judie Bellingham. If you wish to use this content in any manner, you need written permission. Contact Judie Bellingham for details.