Florida's Franklin County is a Natural Escape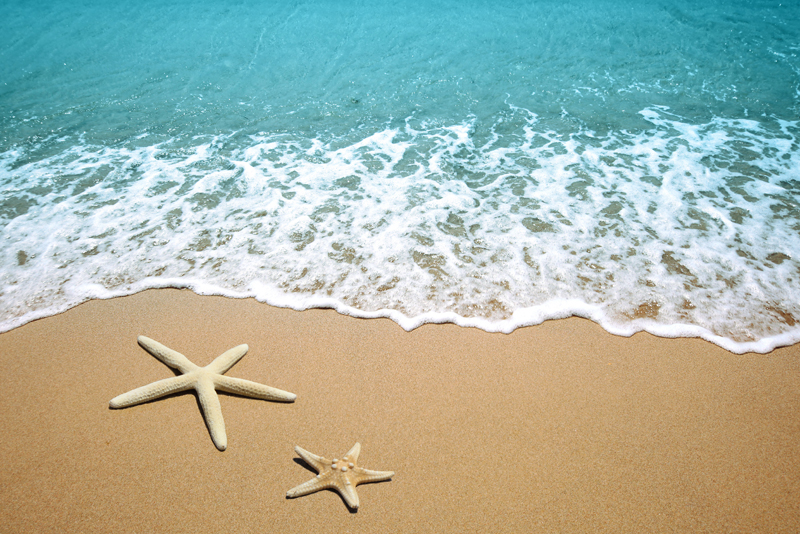 Visitors to Florida often set their sights on destinations other than the Florida panhandle. With the GPS programmed, and the Atlas in hand, Florida-goers, head for popular locales such as; Miami, Fort Lauderdale, Orlando and the Keys. I recently discovered how much Florida's Franklin County coast line has to offer. Such a pleasant visit it was, I may find it hard to venture further south than the lovely little towns of Carrabelle, St. George Island, East Point, and Apalachicola, in the future.

If you yearn for a relaxed Florida experience, where you can kick back amongst some of the most beautiful Florida landscapes you can find anywhere, than you'll want to plan more than a pit stop in the panhandle. Along Florida's Gulf Coast, mid-way down the panhandle, you can find everything a Florida vacation should be; historic waterfront towns, beautiful beaches, fishing, boating, birding, hiking, kayaking, snorkeling, diving, and more. Seafood lovers will surely think they've died and gone to heaven when they stay in Franklin County, where a bountiful supply of some of the freshest, tastiest, seafood in the world, comes ashore daily.

Located 80 miles East of Panama City, and 55 miles southwest of Tallahassee, poking out into the Gulf of Mexico, you'll find Franklin County. Often referred to as the Forgotten Coast, the area is quickly becoming unforgettable to those of us who have discovered its many charms. The Franklin County area of the Florida panhandle sparkles like a diamond in the rough. It resonates with the charm of "Old Florida," with; a slower pace, scenic country roads, an abundance of un-crowded beautiful beaches, bays, bayous, rivers and protected natural areas, quaint shops, cafés, restaurants, comfortable and luxurious lodging, and plenty of friendly hospitality.

The Gulf waters that ebb and flow along this area are some of the richest in the world for a wide variety of seafood. The nutrient-dense, fresh water of the Apalachicola River basin pushes out into the Apalachicola Bay, nurturing and feeding one of the Gulfs largest and most important estuaries. The Apalachicola National Estuarine Research Reserve, with its over 246,000 acres in Apalachicola Bay, is the 2nd largest Estuarine Research Reserve system in the nation.

The areas busy working waterfront communities supply local eateries with fresh shrimp, oysters, clams, scallops, and a variety of fresh caught fish to fill the menus daily. If you prefer to catch your own fish you'll find great fishing right here. During my first day on the panhandle I spent an exciting morning with Captain Kamen Miller of Carrabelle Charters, onboard his 46ft. charter boat, "The Pressure Drop". With a lifetime of fishing experience, Captain Miller dropped anchor about ten miles offshore from Carrabelle, in a prime fishing location.

Once anchored, Captain Miller baited a line and dropped it over the side while he explained the proper technique. To our delight, before he finished his brief explanation, he had a fish on the line. It seemed with just about every cast someone reeled in a fish including groupers, snappers, sea bass, grunt, triggerfish, and even a couple small sharks. Although only two groupers were big enough to keep, everyone had a great time.

Our return trip was as much fun as the fishing. A pod of dolphins playfully positioned themselves under the bow of the boat. They commenced to cavort, just beneath the bow, slicing the water with their sleek bodies, surging ahead and coming out of the water as if they were having great fun. For most of us this was a once in a lifetime experience. When we arrived back at the Marina, Captain Miller filleted the catch of the day, and iced it down to be cooked later for supper.

With fresh fish in tow we headed for a cool cocktail at Harry's Bar in Carrabelle and then on to dinner at the Pirate's Tiki Hut located right on the Carrabelle River. Many local restaurants will cook up fresh fish caught by their patrons for a reasonable price. Our catch of the day was turned over to owner Benjamin Lovel and was soon returned lightly breaded, deep fried and delectable. It was certainly some of the best fish I've ever eaten. I followed up my fresh caught grouper with an order of superb crabcakes.

What you won't find in Franklin County is high-rise condos blocking beautiful beach views, crowded streets or, noisy traffic jams. You may not even see a traffic light at all. There are plenty of lodging choices to choose from, from quaint inns, B & B's, and motels, to spacious and luxurious beach front, rental properties.

My digs during my stay on the lovely St. George Island was a fabulous, fully furnished, 4-bedroom beach house, with beautiful water views, a private swimming pool, and several decks, with an easy walk to the beach. This is just one of hundreds of such exquisite rental properties made available by local vacation rental companies such as Collins Vacation Rentals, and Resort Vacation Properties.

With so much to offer visitors, Franklin County will surely become a memorable destination, that will bring first-timers like myself back for more.

For more information visit: The Franklin County Tourist Development Council at www.anaturalescape.com or call 1-866-914-2068.

For more on my writing and to visit my blog go to: www.hazelfreeman.com Freelance Writer

You Should Also Read:
The Sea Turtles of St. George Island Florida
Celebrate Florida Seafood Festival In Apalachicola
Keeping Sun Damage Under Control


Related Articles
Editor's Picks Articles
Top Ten Articles
Previous Features
Site Map





Content copyright © 2019 by Hazel M. Freeman. All rights reserved.
This content was written by Hazel M. Freeman. If you wish to use this content in any manner, you need written permission. Contact Hazel M. Freeman for details.