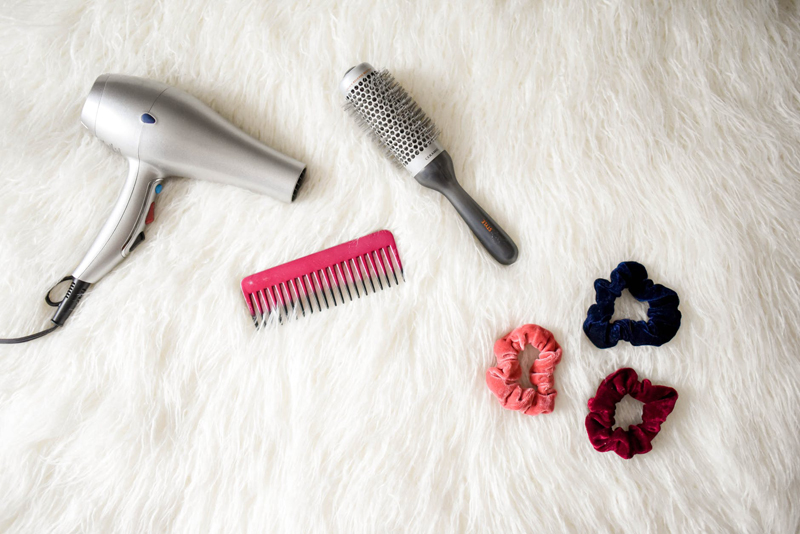 Damaged hair is not fun to have it is hard to take care of and even harder to nurse back to health. Hair that needs repair looks dry, brittle and frizzy. I always tell my clients that it is easier to keep your hair looking healthy then it is to get it nourished back to health after the damagehas been done.

There are many different factors that may cause hair to become damaged such as: split ends, breakage, thermal damage, chemical/mechanical damage and environmental factors which all play a role.

Split ends occur when the ends of your hair split into half. The only place for the split to go is straight up the hair shaft until it breaks off and then you have broken hair sticking out all along the lengths of your strands. The main cause of split ends are thermal damage, breakage from rubber bands that are not properly being removed from the hair, brushing through the hair and ripping out any hair that is knotted and by not getting a hair cut about once every two months.

Thermal damage is damage done caused by various forms of heat. Flat ironing, blow drying, curling irons and even the sun - all put added heat on to your hair and that causes damage. If you have thermally damaged hair, the strands tend to be dry and frizzy.

Chemical and mechanical damage is caused by over processing your hair. Over processing can be caused from coloring your hair too much, perming and relaxing your hair incorrectly. The hair tends to not hold on to color because of all the holes in the cortex (the inner layer of the hair strand) and the color will fade quickly and unevenly.

Swimming is another culprit. Your hair has an outer layer called the cuticle that protects it. The PH of water raises the cuticle and lets it fill up with the water. Not a bad thing unless the water contains salt, minerals or chlorine.

So how do you protect your hair from damage? Easy, it's very easy go buy thermal protection that you put onto your hair before using any heat. Use wide-tooth combs these will helps get the knots out when it is wet, your hair is at its weakest when wet. Do not rip a rubber band from your hair instead unwind it. Do not over process your hair when using chemicals, instead of coloring the whole strand try to just touch up the roots. Also wet your hair with regular water before coming into any contact with salt water, chlorinated water or hard water.

With a little patience and some extra care, healthy and beautiful hair can easily be yours.
This site needs an editor - click to learn more!


Related Articles
Editor's Picks Articles
Top Ten Articles
Previous Features
Site Map





Content copyright © 2022 by Brandi Ford. All rights reserved.
This content was written by Brandi Ford. If you wish to use this content in any manner, you need written permission. Contact BellaOnline Administration for details.