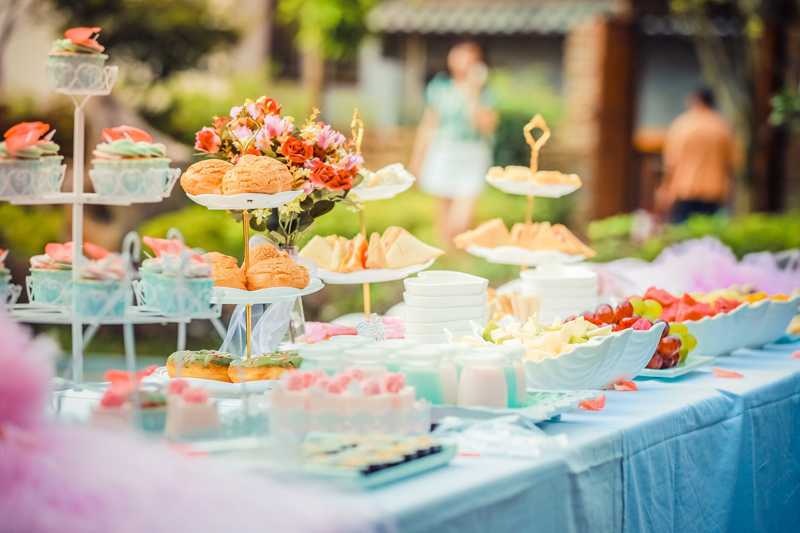 Throwing an interesting and fun slumber party requires little preparation, but a lot of know how once it has started. To make this party a success, you need to be flexible, laid-back, and able to stay up past midnight without turning into a pumpkin. Try these tips and you'll be on your way to a fabulous slumber party!

Note: These party ideas are intended for children ages 8-13

The Invitation:
-Make your own invitations by creating a rectangle card (you can cut a 4"x12" piece of cardstock and fold at the 6" line), and covering the top with a pre-quilted fabric. Put all the invitation details inside.
-To fake your own invitations, take a simple square invitation in any pattern you'd like and attach pajama embellishments (from the scrapbooking section of the craft store) to the edge.
-On the invitation, be sure to ask each child to bring the following: Sleeping bags, robes/pajamas/slippers, pillows, and anything else they might need for activities you'll be doing.

Dress:
-Unless you'll be going out, simply ask the kids to show up in their pajamas.

Decoration:
-For this kind of party there's not much you'll really need. F
-Flashlights for spooky stories
-Colorful bowls and fun glasses for the snacks you will be serving that night

The Food:
-Go for a low-fuss party staple like pizza to start things off. If this is a birthday party, serve the cake at this time.
-After dinner, make sure there are plenty of snacks on hand. Pretzels/Chips, dips, sodas and juices, popcorn, and if you're brave- candy
-The next morning, start the kids off right with a hearty breakfast of pancakes, sausage and fruit to get them off the junk food wagon.

The Activities:
-Take everyone to the local roller rink for roller-skating after dinner, but before snacks. This would possibly tire them out early so they'll settle in once back at your home.
-Pillow fights! Go one step further than the classic however, and do piggyback fighting. It'll be more of a challenge. Be sure to do this on soft flooring.
-Have everyone bring their silliest clothing and do a slumber party fashion show. You can create a runway my unrolling streamers to block off a width of your floor and have the girls do their silliest, most outlandish walks down the runway. Place a couple of lamps low to the ground to imitate runway lighting. Tape the show to watch at the end of the night.
-Once things have started to wind down have all the girls gather in front of the tv for movies and snacks. If you've rented a scary movie, stop it midway and tell scary stories, finish with a silly one to lighten the mood.

Miscellaneous tips:
-Have the kids come over a little later than your normal dinner time so you won't have a lot of empty/awkward space to fill. It's going to be a long night!

Good luck!



Related Articles
Editor's Picks Articles
Top Ten Articles
Previous Features
Site Map





Content copyright © 2023 by Amelia Johnson. All rights reserved.
This content was written by Amelia Johnson. If you wish to use this content in any manner, you need written permission. Contact Shalia Hayes for details.