Types of Hair Color Products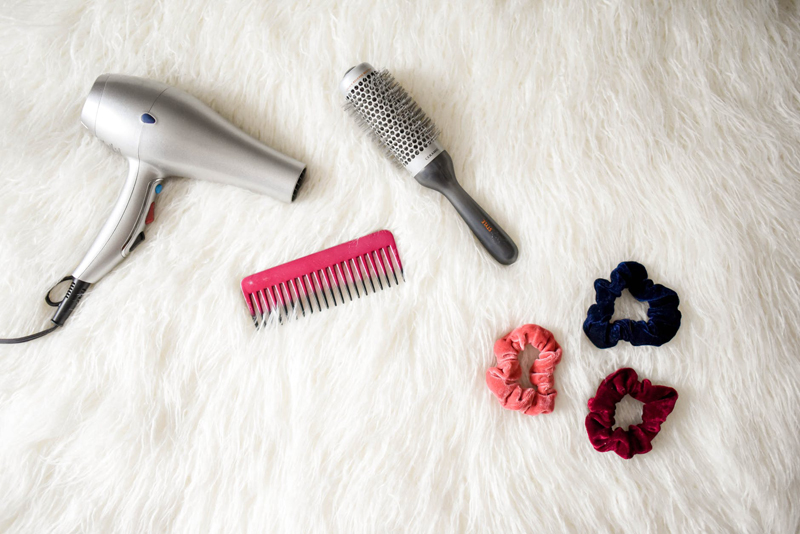 There are many hair color products on the market for anyone who wishes to change or adjust the color of their hair. It can be very confusing. This article is an attempt to give you a general idea of what to expect from each type of hair color product.
Temporary hair color (weekly rinses)
Pigmented shampoos and conditioners
Semi-permanent
Demi-permanent
Permanent lift/deposit and deposit only
Lighteners or bleach
The
temporary hair colors
used to be called the weekly rinse - this when most women had their hair done only once a week. The temporary hair color was applied to add color to gray hair, or to tone faded or brassy color. This color is applied and left in while the hair is dried and styled. The next time the hair is washed, the temporary hair color washes out. Temporary hair color is not effective in covering gray hair and does not have the ability to lighten hair. It is the safest hair color to use.
Pigmented shampoos and conditioners
tend to do the same thing as temporary rinses, although they do it with much more pleasing results. There is a certain amount of color stain mixed in with the shampoo or conditioner. To tone a blond hair color that is too gold or to warm up a hair color that is too drab, choose a pigmented shampoo or conditioner in the color you want to add. The toning effect often lasts through the next one or two shampoos. Be aware that if there are porous areas in your hair, those areas may pick up more of the color than other areas, causing the effect to be uneven.
Semi-permanent hair color
is a direct dye that is not mixed with a processing solution and is used to stain the hair. It has the ability to stay in the hair for about six shampoos. If the hair is damaged or porous, semi-permanent hair color may become permanent – staying in the hair permanently. Some strong hair that is not porous will fade more quickly than the six shampoos.
Demi-permanent hair color
is a deposit only hair color that uses a processing solution. ( developer) The processing solution is generally of 10 volume or under. The demi-permanent hair color remains in the hair longer than the semi-permanent.
Permanent hair color
uses a developer such as peroxide. It. lifts (lightens) and deposits color in one application. Permanent hair colors are designed to stay in the hair permanently - until it grows out or is cut off. Permanent hair color may fade with the use of harsh detergents or with exposure to the sun, but that hair will never return to its original condition or original hair color.
Darker shades of permanent hair color contain more color stock than light shades.
If a hair color system is labeled with numbers from 1 to 12 with 1 being the darkest and 12 being the lightest, #1 will have the most dye stock and very little if any ingredients to lighten the hair. #12 will have very little dye stock and a great deal of ingredients to lighten the hair. #6 will have equal parts dye stock and lightening ingredients.
Lightener or bleach
gradually dissolves the natural color pigment within the hair. Depending upon the natural hair color, the hair will go through stages as it is lightened. A little lightening may result in red or orange-ish tones. A little more may result in gold or yellow. Eventually the effect will be pale yellow. Anything lighter than that may seriously damage the structure of the hair. Lighteners only remove color pigment and do not deposit color. Semi-permanent, demi-permanent and temporary hair colors are often used to add a pleasing tone to lightened hair.
These hair color products can produce beautiful hair color when they are used correctly and with great care. However, if used incorrectly or without proper consideration, they have the ability to cause many problems and distress. My advice is to always consult your hair care professional when contemplating hair color change.
This site needs an editor - click to learn more!

You Should Also Read:
Life as a Blonde
Choosing the Perfect Hair Color
Dramatic Hair Color Change




Related Articles
Editor's Picks Articles
Top Ten Articles
Previous Features
Site Map





Content copyright © 2022 by Lynne Chapman. All rights reserved.
This content was written by Lynne Chapman. If you wish to use this content in any manner, you need written permission. Contact BellaOnline Administration for details.