Spicy Chicken Bok Choy Recipe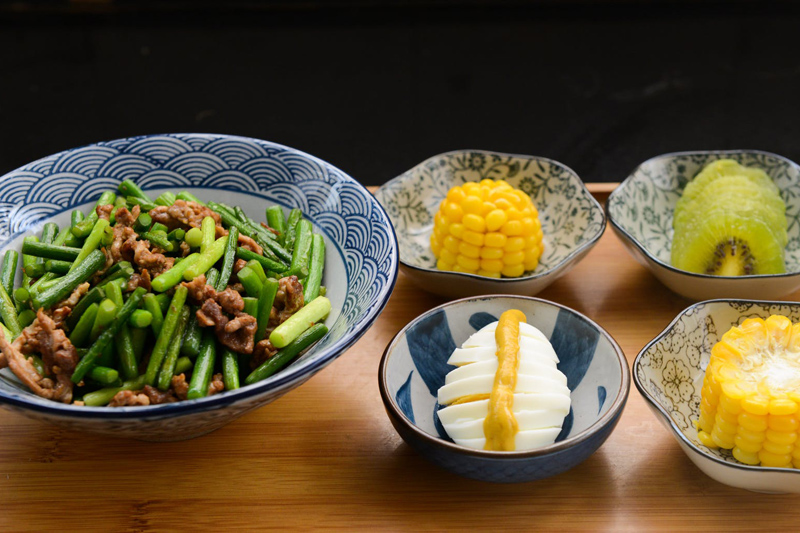 Bok choy is one of the most frequently used vegetables in Chinese cuisine. As a member of the cabbage family, it is so versatile that it can be used in almost any dish. With it's white, celery like stalks and large dark green leaves, it can usually be found in the produce section of your local grocery store. Bok choy has such a light sweet flavor and hearty texture, it can enhance and bring a wonderful warmth to any meal!
This chicken bok choy stir fry incorporates the wonderful spicy flavors of chili oil and chopped garlic. The bok choy lightens the heat from the chili oil, and brings out the wonderful flavor in this dish. Even my wonderful fiancé who does not like spicy food loved this meal! Try it, and if it is too spicy, either add more bok choy or less chili oil. If it's not spicy enough, add more chili oil. If your seeking that extra hot flavor, you may want to try a little Sriracha hot chili sauce by Huy Fong Foods, which is sold in most grocery stores in the ethnic section. Remember, cooking is all about individual tastes and experimentation. Enjoy!
1 bunch of bok choy (about 3 cups chopped)
3 boneless skinless chicken breasts
2 ½ tbsp peanut oil
3 tsp chili garlic sauce
2 tsp pre-chopped garlic in a jar
1 tsp chili oil
1 tsp cornstarch
Chop the stalks of the bok choy into ¼ inch slices. These slices should resemble celery slices that you would see in a salad. You can either discard the leaves or save them to be used in another dish. Both the leaves and the stalks of the bok choy are wonderful in stir fries!


Cut all of the fat off the chicken and then cut it into ½ inch cubes.


Heat 1 ½ tablespoons of the peanut oil on high in a large non-stick pot or wok. Add 1 teaspoon of the chili garlic sauce and 1 teaspoon of the chopped garlic. Cook until the garlic is slightly brown, about 2 minutes.


Add the chicken and cook until brown, about 10 minutes. Then place the chicken in a bowl and set aside.


To the browned juices already in the pan, add the chili oil, the remainder of the peanut oil, the remainder of the chili garlic sauce, and the rest of the chopped garlic. Stir together and add the bok choy. Keep stirring until the bok choy is coated with sauce. Then cover and boil for about 10 minutes.


Add ½ cup of water and cover for another 5 minutes or until boiling. Then stir in chicken.


In a small cup, mix the cornstarch with a little water. Stir until all the cornstarch is dissolved. Then add the mixture to the chicken and bok choy and stir until thick.


Serve over white rice. Makes 2 generous servings.


Related Articles
Editor's Picks Articles
Top Ten Articles
Previous Features
Site Map





Content copyright © 2018 by Lila Voo. All rights reserved.
This content was written by Lila Voo. If you wish to use this content in any manner, you need written permission. Contact Lila Voo for details.