Can Genetically Modified Food Harm Fertility?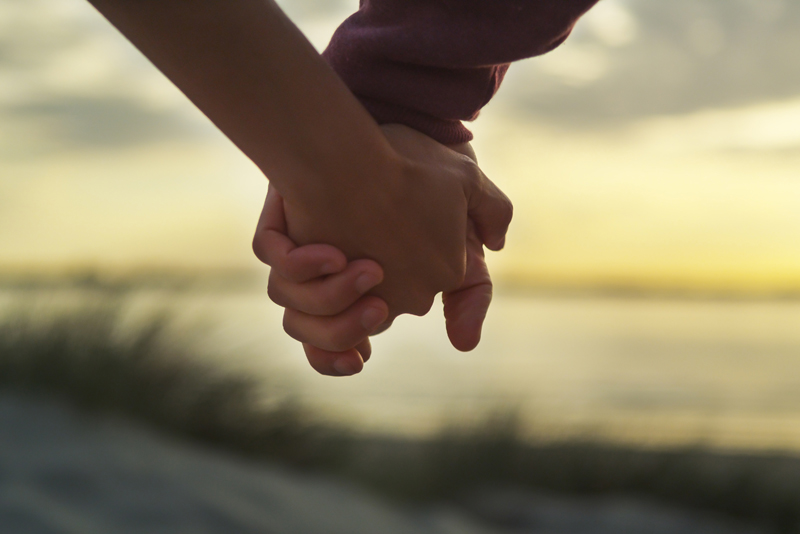 Much of the processed food eaten in the US - from chicken nuggets and fish sticks to breakfast cereals - is largely composed of corn according to Michael Polan's book 'The Omnivore's Dilemma'. And that corn may well have been genetically modified (GM). GM corn turns up in modern US diets where you least expect it, as does genetically modified soy, they are so ubiquitous that they can be hard to avoid especially as US foods do not have to be labeled as being genetically modified.

According to a number of studies there are possible connections between GM foods and reproductive harm, showing that these twists of nature may be very detrimental to fertility.

In one study (1) which examined the effect of genetically modified maize on mice, conducted at the University of Vienna, it was discovered that over a short period of time the fertility of the mice was damaged. The results of the study showed that GM-fed mice had much smaller litters than the mice fed on a non-GM diet.

In regard to the study, Greenpeace International's agriculture expert Dr. Jan van Aken stated that:

"GE food appears to be acting as a birth control agent, potentially leading to infertility - if this is not reason enough to close down the whole biotech industry once and for all, I am not sure what kind of disaster we are waiting for - playing genetic roulette with our food crops is like playing Russian roulette with consumers and public health".

In a multi-generational study of the mice that were fed GM corn results showed that the litters of their offspring were similarly reduced three and four generations on when compared to mice fed a natural non-GM diet.

The conclusions of this study on mice are similar to earlier research (2) on rats which showed that when both male and female rats were fed genetically modified soy they became sterile and were unable to reproduce at all.

Studies on other animals such as pigs have reported sterility too, and damage to internal organs when GM foods are used in the diet. GM foods are thought to trigger the immune system in unnatural ways too causing more allergies and over-reactivity. When GM soy was first introduced it was noted by allergists that the incidence of soy allergies rose dramatically having been relatively uncommon prior to that time. For optimum fertility you want your immune system to be balanced and calm, not over-reacting to multiple foods because your diet is full of unnaturally tweaked DNA.

The foreign DNA strands which become an integral part of genetically modified foods are not - as was once thought - broken down in your stomach. Foreign DNA can wind up being integrated into your gut bacteria and because of the specificity of these rogue DNA may contribute to antibiotic resistance. The effects of incorporating these foreign DNA sequences into our bodies are unknown, it's all one grand experiment which you may like to opt out of now that you are a little more informed!

Avoiding genetically modified foods is a sensible step to take to avoid the possible fertility and other risks, the main foods that are currently contaminated are:

Corn
Soy
Canola

A number of fruits and vegetables are also prone to being genetically tweaked, they are; zuccini, Hawaian papaya, crookneck squash and sugar from sugar beets.
Many other countries have been much quicker to see the hazard of producing and consuming GM foods. Germany, Venezuela, India and Brazil have banned all GM crops and GM corn has now been banned in Austria, Hungary, Greece, France and Luxembourg. In addition, to these bans, Europe requires that all foods are clearly labeled stating if they contain more than 1% genetically modified food so consumers can choose wisely.

As Europe steadily bans GM the US seems oblivious to the risks and continues to maintain a heavy dependence on GM high-fructose corn syrup and other GM corn, soy and canola products.

If you live in the US, buying organic soy and corn is the best way to minimize the risk of consuming genetically modified foods, for more information check out the excellent books 'Seeds of Deception' and 'Genetic Roulette' - both by Jeffrey M Smith

Would you like articles like this delivered to your email every week? Sign up for the bellaonline infertility newsletter, it's free and you can unsubscribe anytime you like.

References:

Greenpeace International Nov 11 2008 press release
gmfreecymru.org/pivotal_papers/ermakova.htm
Mercola.com. Jan 9, 2010



Related Articles
Editor's Picks Articles
Top Ten Articles
Previous Features
Site Map





Content copyright © 2023 by Hannah Calef. All rights reserved.
This content was written by Hannah Calef. If you wish to use this content in any manner, you need written permission. Contact Hannah Calef for details.