Natural Cures for Heavy Menstrual Bleeding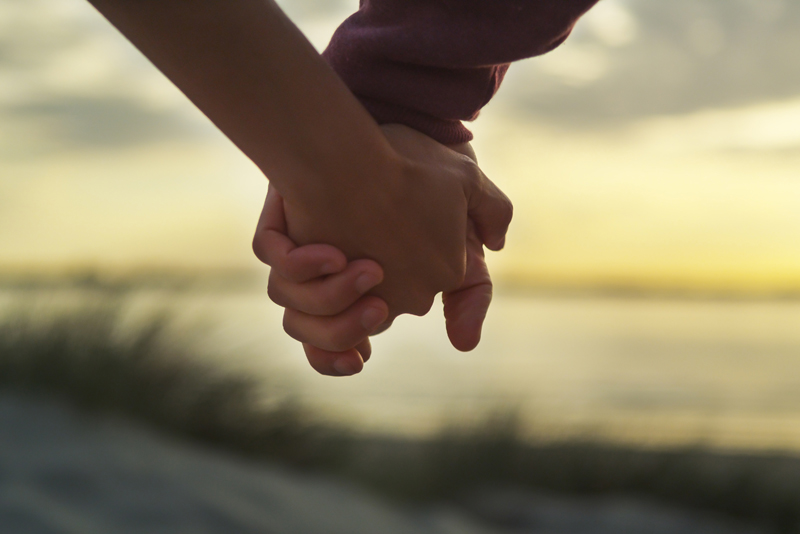 Natural remedies excel at bringing harmony to the menstrual cycle. Heavy menstrual bleeding - and clotting - often responds to natural treatments very well over a period of a few months bringing much welcome relief.

If you are trying to conceive, bringing the cycle into balance is a vital first step in preparing for conception. It is always wise to check that you don't have fibroids or polyps growing in your uterus which are a common trigger for heavy bleeding. Heavy bleeding is common in women with endometriosis, PCOS (polycystic ovarian syndrome) and hypothyroidism.

If there is no medical cause for your excessive bleeding some natural remedies may be very helpful. Here is a sample of some of the many natural approaches that I use in my practice as an integrative health coach specializing in reproductive wellness and infertility.

Firstly, one much neglected aspect of heavy bleeding that is very important to check with your physician is the possibility of a link with low thyroid function. If your TSH (thyroid stimulating hormone) is over 2.5 mIU/L you may want to explore treatments for low thyroid function which can dramatically improve heavy menstrual bleeding. See the link at the bottom of the page for more information on this easy-to-fix aspect of the menstrual cycle. Thyroid hormone replacement must be prescribed by a physician and is extremely inexpensive even if you do not have health insurance. Tests for TSH (thyroid stimulating hormone) can be purchased online through mymedlab.com if you do not currently have a physician.

Secondly, many heavy bleeding problems can be managed by attending naturally to prostaglandin imbalances within your body. Prostaglandins are hormone-like substances that are produced within your cells from the fats in your diet. The kind of prostaglandins that you produce depends upon the kinds of fats that you eat and prostaglandins can powerfully influence the menstrual bleeding pattern. Changing your fat intake can change your menses.

Daily doses of fish oil can help to shift the balance of prostaglandin production towards a lighter flow. Many women with excessive menstrual flow find that when they take fish oil daily their menstrual cycles become lighter and less clotted. If you are purchasing fish oil be sure to buy a quality product that has been purified to remove mercury and other contaminants and processed responsibly.

Two brands that I use frequently in my practice are Nordic Naturals and Carlson. If a fish oil product is of good quality it will not taste rancid or taste unpleasant. Taking the full dose - with a main meal - as recommended for a few months can make a big difference. You need to give fish oil time to work, the essential fatty acids take a month or so to begin adequately producing the anti-inflammatory prostaglandins that naturally reduce heavy bleeding. Reducing the animal and dairy fats in your diet at the same time can help fish oils to work even better.

Thirdly, natural herbs and vitamins can be powerful allies. There are a whole range of herbs and supplements that can help depending upon your individual needs but one super-star herb that works for many is Chaste Tree or Vitex Agnus Castus. Vitex is one of the few herbs proven to increase progesterone production in the second half of the menstrual cycle which can help to counteract heavy bleeding caused by excessive estrogen. Chaste Berry, like fish oil is not a quick fix and can take a few cycles to work but as a proven fertility enhancer it brings balance to your menstrual cycle while helping to improve fertility simultaneously.

If you are having heavy bleeding problems it is essential to take a good quality iron supplement to prevent anemia, your physician can check your iron levels in your blood to see how much you might need. If your stomach gets easily upset by iron choose a 'gentle iron' such as Floradix or another brand that is non-constipating.

It is also essential to confirm whether or not you are ovulating. Taking your temperature daily as soon as you wake can help you to see if your temperature rises in the second half of your cycle in response to ovulation. For more information on charting ovulation, check out the wonderful book 'Taking Charge of Your Fertility.'

If you are not ovulating your physician may explore progesterone replacement in the second half of your cycle to help balance your symptoms. There are many strategies that can help depending upon the root of your problem. A reproductive wellness coach can help you to find the right balance of nutritional supplements, herbs and dietary changes to help your body restore it's natural balance.

Would you like articles like this delivered to your mailbox weekly? Sign up for the BellaOnline infertility and reproductive wellness newsletter, it's free and you can unsubscribe anytime you like. The link is below.




Related Articles
Editor's Picks Articles
Top Ten Articles
Previous Features
Site Map





Content copyright © 2023 by Hannah Calef. All rights reserved.
This content was written by Hannah Calef. If you wish to use this content in any manner, you need written permission. Contact Hannah Calef for details.