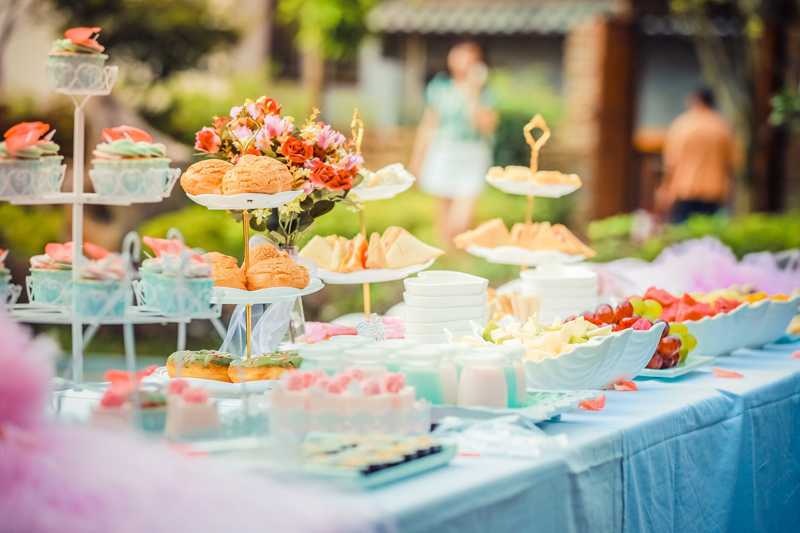 A housewarming can be a great way to meet your neighbors if you've just moved into a new community. This type of party is also a good idea when you've made major renovations and want to show off your new home.

The Invitation
Housewarming parties are typically casual affairs and the invitations can be casual as well. A phone call, an email, or premade invitations will do just fine. A computer and printer can make crafty homemade invitations that include a map of the neighborhood.

Activity
This type of gathering doesn't typically have any games or other activities. To add to the ambience, pleasant music playing in the background adds a lovely touch. A fun idea for an activity in addition to home tours, would be to try some classic icebreaker activities to help the new family get to know the neighbors and vice versa. For starters, you can ask each guest describe their favorite neighborhood spot or feature to acquaint the new family to the community.

The Menu
Comfort food comes naturally with a housewarming. You can decode to have a heavier meal, or finger foods and appetizers. Consider these informal options for an easy-to-throw-together menu:

-A make your own sub buffet with a fruit bowl

-A backyard barbecue with hotdogs, potato salad and grilled corn

-Finger foods placed in each of the rooms on tour

-Fondue for dessert in a variety of flavors

-Champagne in party cups to toast the new home

The Grand Tour
As with any housewarming party, guests may expect a tour. This decision of course is entirely up to the host. If giving a tour, just keep it brief. As you guide guests through each room, have some interesting to share, like a unique work of art from your travels, or a funny story about when you moved in. While one host gives a tour, another should be near the front door to greet newcomers and have them sign a guest book. A guest book will make remembering names of your new neighbors a lot easier.

Gifts 

Housewarming gifts are optional. If some guests do happen to bring presents, don't open them in front of everyone. This might make guests who showed up empty-handed feel bad. Although gifts are customary, they should never be expected. The good wishes of your new friends should be enough.

A new family in town can use a party to meet new people in the neighborhood. Whether the homeowners host the party, or neighbors throw it for them, a housewarming party is a great way for the new residents to get-together.





Related Articles
Editor's Picks Articles
Top Ten Articles
Previous Features
Site Map





Content copyright © 2022 by Shalia Hayes . All rights reserved.
This content was written by Shalia Hayes . If you wish to use this content in any manner, you need written permission. Contact Shalia Hayes for details.